Best Free Blu-ray copying software

The best and Free Blu-ray copy software, has powerful copying and burning capabilities to allow you to copy Blu-ray Disc to PC or hard drive
copy Blu-ray to PC local disc and save as a Blu-ray folder or Blu-ray ISO file
Has perfect cloning feature in 1:1 ratio, and compresses BD-50 to a single BD-25 with excellent quality as well

Blu-ray Copy

Free
Blu-ray as a Blu-ray folder or ISO file to PC or hard drive copy
AnyMP4 Free Blu-ray Copy, the best and user-friendly Free Blu-ray Copy software, has the professional and outstanding burning function to burn Blu-ray disc with Blu-ray movie without any limitation. Thus you can share the burned Blu-ray movie with your family and friends. To our surprise, this Free Blu-ray Copy is free to use for us with no any copy time and copy number limitation. You can free download and free to use this software.

Blu-ray folder and ISO file to Blu-ray disc copy
AnyMP4 Free Blu-ray Copy enables you to copy Blu-ray to Blu-ray, and burn Blu-ray disc with Blu-ray movie with the ideal copy and burning speed and keeping the equal quality of the source Blu-ray. After checking this option, this Free Blu-ray Copy will load the Blu-ray Disc in the BD drive automatically when the application starts. When you copy Blu-ray, the program will automatically generate temporary files to save the information. And you can check the "Delete temp folder" option to delete temporary files automatically after finishing the copying process.

Blu-ray on Blu-ray Disc without quality loss clone
If you have previously copied your Blu-ray to a Blu-ray Disc, you can prevent the Blu-ray Disc from being recovered due to sudden loss or damage. This Blu-ray Copy Backup software allows you to copy your important Blu-ray discs, including the copy-protected Blu-ray Discs, to an empty Blu-ray Disc, regardless of BD-25 or BD-50. In addition, this Blu-ray Copy Software can also compress BD-50 to a single BD-25.

Full Copy and Main Copy mode for burning
This Free Blu-ray Copy software provides you with four different copy modes for copying the Blu-rays.
In "Full Copy" mode, this Blu-ray copy software can copy Blu-ray Disc to PC completely and the "Main Copy" mode means that this Blu-ray Copy Program can copy the main content of the Blu-ray movie.

Convenient and easy to use
With the unique design and the newest technology, Anymp4 Free Blu-ray software is compatible with nearly all Blu-ray discs and brings you a lot of surprise and much more convenience. you can also experience the latest research on this Blu-ray Copy with the auto-update feature.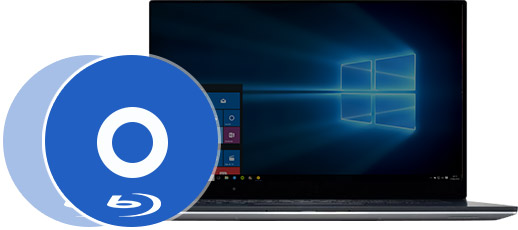 Supported System: Windows 10, Windows 8.1/8, Windows 7, Windows Vista, Windows XP (SP2 or later)
CPU: Intel® Core™ 2 Duo Processor or AMD Athlon™ Processor, 2 GHz or faster Processor
RAM: 2 GB RAM or more recommended

Input formats: Blu-ray Disc, Blu-ray folder, and Blu-ray ISO image file
Onput formats: Blu-ray Disc, Blu-ray folder, and Blu-ray ISO image file