How does Wii U Play Blu ray Movie

Does Wii U play Blu-ray disc? The answer is no and yes. Generally speaking, Wii u does not play Blu-rays, because Nintendo does not want to pay licensing fees. If you are a Wii U user, you will discover that it is difficult to enjoy Blu-ray videos on Wii U. But Wii U game consoler has the ability to stream MP4 videos from computer, for Wii U equips a modified Blu-ray drive. Although Wii U plays Blu-ray discs, it will not load the movies. Users could only enjoy Blu-ray games because of the Blu-ray driver of Wii U. That sounds upset to some Wii u users that prefer to Blu-ray movies.
Actually, we still have solutions to play Blu-rays on Wii u with USB flash drive, although Wii u does not support to playback the Blu-ray discs directly. In this article, we will introduce multiple ways to rip Blu-rays to Wii u.
First. Rip Blu-ray Disc to Video Stream
AnyMP4 Blu-ray Ripper is a professional Blu-ray Converter for Wii U. Blu-rays are popular for the excellent images quality. Every time we convert a Blu-ray video, the quality will be damaged. Blu-ray Ripper integrates a strong algorithm, so you can rip Blu-ray discs to 4K or 1080p videos without quality loss. Then you can enjoy the perfect sound and picture quality of Blu-ray files on Wii U. Moreover, Blu-ray Ripper permits users to adjust some parameters related to video format and quality before transformation. And the workflow to rip Blu-ray discs to Wii u with Blu-ray Ripper is simple.
Step 1: After install Blu-ray Ripper on your computer, insert the Blu-ray disc to BD drive.
Step 2: Open Blu-ray Ripper and import your Blu-ray disc by clicking the Load Disc button.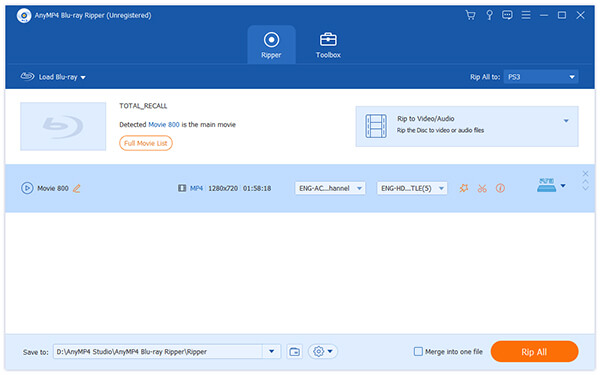 Step 3: Choose the format that Wii U readable in the list of Profile. Select the video clips to rip and you can play the video clips on the right Preview panel before convert. If you want to adjust other parameters, you can find them in the Settings window.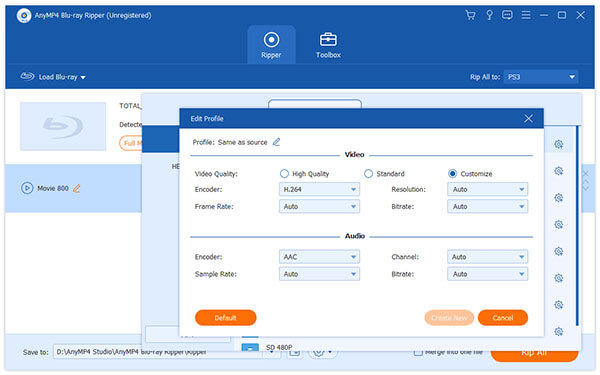 Step 4: Pick a Destination to store to output.
Step 5: Once you press Convert button, Blu-ray Ripper will start ripping and save the output in the folder you set.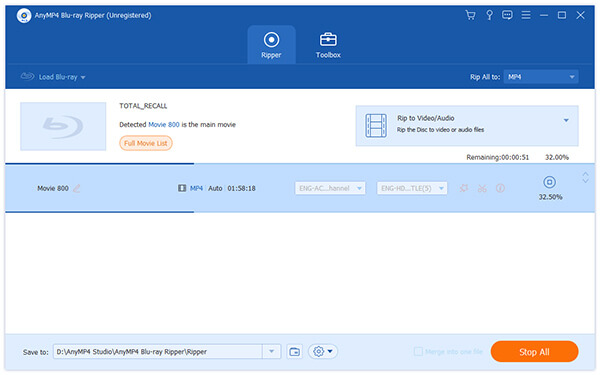 Of course, you can also convert Blu-ray for Wii U with MOV or AVI. Then you can copy the output to SD card and enjoy the Blu-ray movies on Wii U without any problems. And with Wii U's web browser, you can stream MP4 files to use your Wii U to play video back on the TV or gamepad.
Second. Video-on-Demand Service
When you need to playback Blu-ray disc with Wii U, AnyMP4 Blu-ray Ripper should be the best choice. If you wanna to access to some online movies in Blu-ray, Wii U supports different Video-on-Demand services, such as Amazon Instant Video, Hulu Plus, Netflix and YouTube. Beforehand, you have to prepare the Nintendo Network ID and an active Internet Connection.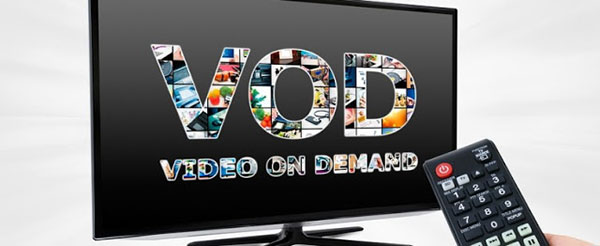 Step 1: Make sure you have already set up an Internet connection on Wii U and update the system of the tablet.
Step 2: Select the Video-on-Demand service icon from the Wii U menu. If it is not updated, follow the on-screen instructions to perform this update.
Step 3: And then choose the Register Your Device option. Enter the character code for the service to Continue.
Step 4: Once you complete the process, the Wii U will display a message indicate whether the link is successful.
Step 5: After that you can load the Blu-ray movies for Wii U now.
As Wii U console does not require an Internet connection to playback the videos offline. But as for playing Blu-ray movies from the Video-on-Demand service, you should pay special attention to the Internet connection to enjoy the Blu-ray online movie on Wii U.
Last. Play Blu-ray movie on Wii U
If you have already ripped Blu-ray Disc to video format, or even download some Blu-ray folder or ISO files online, you can use different methods to enjoy the Blu-ray movie on Wii U instead. Check out the 3 methods to get the desired one accordingly.
Method 1: Copy Videos to Wii U with SD Card
Once you insert the SD card in Wii U, and then go to Photo Channel to load the AVI or MOV videos you have converted the Blu-ray disc. Wii U asks you the photos to view, you can choose Digital Camera/ Cell Phone (Only SD Card are compatible). The firmware will detect the converted Blu-ray video, you just need to click View to playback the video file.
And you can also connect Wii to TV with AV cable. Just match the colored connectors for the two devices. The Yellow one is for video input, white for Audio input left, red for Audio input right. After set up all these, you can use Wii U to play Blu-ray movies.
Method 2: Stream Converted video to Wii U
In order to playback the converted Blu-ray on Wii U, you can also stream the MP4 files to Plex Media Server first. And then you can enjoy the converted Blu-ray on Wii U and other devices with ease.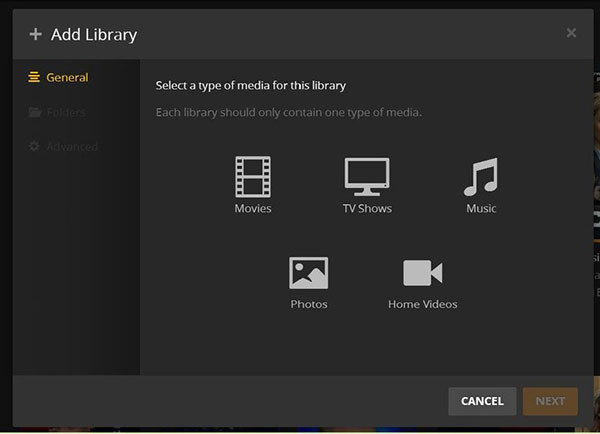 Step 1: Install Plex Media Server on your computer and register an account on its official website.
Step 2: Open Plex Media Server and go to Media Manager to configure it. When the media manager page opens in your default browser, you can add sections, like Movies, TV Shows, Music, Photos and Home Movies, in My Library box. After configuration, Plex will detect the folders and add the appropriate media files to each section.
Step 3: Keep Plex running on your computer; power on wii u and open internet browser.
Step 4: Go to the official website of Plex and log in your account on wii u.
Step 5: Then you can go to the section contains the blu ray video you want to play and play it back on wii u.
Conclusion
Based on the introductions above, there are multiple ways to play Blu-ray on Wii U. Although Nintendo designed Wii U to read Blu-ray games only, we can playback Blu-ray videos on Wii u as well. The first solution is to rip Blu-ray disc from computer to Wii u with AnyMP4 Blu-ray Ripper. If you want to convert large Blu-ray movie or multiple Blu-ray videos for Wii U, AnyMP4 Blu-ray Ripper is the best choice, for the Blu-ray ripper supports multi-thread tasks. Moreover, Blu-ray Ripper embedded a strong algorithm that promises to convert Blu-ray movies without quality loss.
Another way to convert Blu-ray for Wii U is video on command service. When you set up the account for YouTube, Netflix or Amazon Instant Video, you can playback the online Blu-ray movies within the Wii U console. The article also explains the different methods to playback the converted Blu-ray disc on Wii U, just choose the method according to your requirements. If you still have any difficult to use Wii U with Blu-ray, you can leave the message in the comments.