Recover iOS system on Windows/Mac
iPhone is stuck in Apple logo or headphone mode? iPhone is in black/red/blue/white screen death? Or iPhone is frozen for unknown reasons? Even iPhone is disabled for unlock failure? How to fix various iOS system problem? iOS System Recovery enables you to fix your iPhone to normal state. Only if your iPhone is able to enter the Recovery mode or DFU mode with the help of the guide, you will fix your iPhone system to normal. Compatible with all iOS devices, like iPad Pro, iPad Air/mini, iPhone 7 Plus/7, iPhone SE, iPhone 6s Plus/6s, iPhone 6 Plus/6, iPhone 5s/5c/5, iPhone 4S/4, iPod touch and more, this function provides two system recovery modes for you to fix your iOS devices.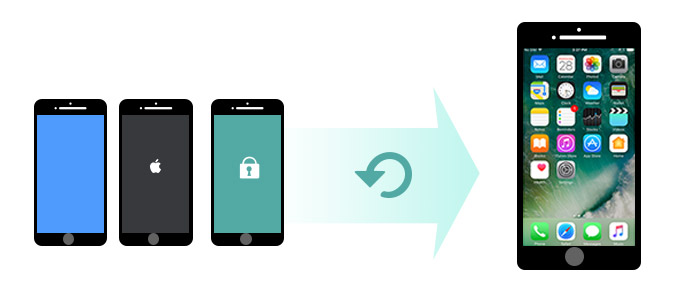 Fix iOS system easily and safely
iOS system recovery is the easy to use for fresh hands. Just connect your iPhone to Windows PC or Mac, and this software will detect your device if it needs to be repaired. Simple but clear guide will direct you to fix iPhone system from abnormal to normal. What's more, this iOS system repair tool is safe enough. It not only fixes system, but also keeps your iPhone data safe and no loss. After repairing, you will find all your data are well-arranged originally and not any data loss or change.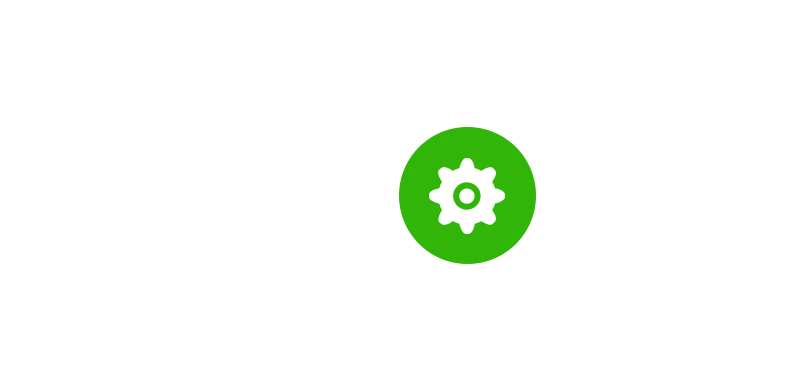 Support all popular devices
iOS System Recovery is able to be compatible with all kinds of iOS devices. iPhone series include iPhone 7 Plus, iPhone 7, iPhone SE, iPhone 6s Plus, iPhone 6s, iPhone 6 Plus, iPhone 6, iPhone 5s, iPhone 5c, iPhone 5, iPhone 4S, iPhone 4, iPhone 3GS, and iPhone 1G. iPad families are iPad Pro 12.9-inch, iPad Pro/Pro 9.7-inch, iPad Air/Air 2, iPad 4th generation, iPad Mini 4/3/2, and iPad 4/3/2/1. iPod members are iPod touch 6th generation, iPod touch 5/4/3/2, as well as iPod touch.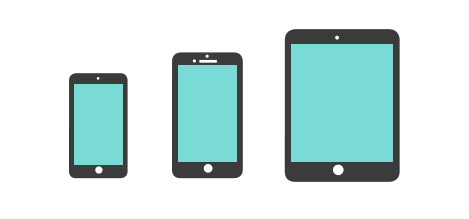 4.5 based on 8 customer reviews

Nala
My iPhone 6 became blue screen, and this broke my heart. How to deal with my precious photos and contacts? So I found iOS System Recovery. It gave me a big help with fixing my iPhone to normal and getting back my photos and contacts.

Iris
Tell the truth, recovering iOS system is not an easy thing. But this iOS system recovery works very well. It fixed my iPhone system problem easily and safely, at least, no data loss.