M4A to AAC Converter - Best M4A to AAC Converter to convert M4A to AAC
Sometimes, we would get in trouble with the phone can't play the music with different file formats which are sent by our friends or downloaded on website. What would we do? Generally, we recommend audiophiles download a professional audio converting software tool for help. Now, AnyMP4 M4A to AAC Converter, the user-oriented Audio Converting software, apart from the function of converting M4A to AAC, it also can convert other audio files to your needed format like AC3, FLAC, WAV, WMA, and more.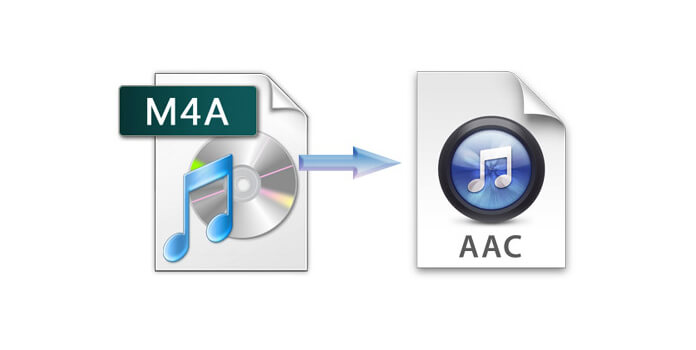 How to convert M4A to AAC with the versatile M4A to AAC Converter software? This step by step guide would help you convert M4A to AAC and introduce the information about M4A and AAC file, let's free download the best Audio Converting software and have a try.

Launch the program and add M4A audio file
After downloading AnyMP4 M4A to AAC Converter software, you can install and launch the program to open the main interface. Then you can click "Add Video" button to add M4A file to the program. You can add an array of M4A files to the program by clicking "Add Video" drop-down button to press "Add Folder" option.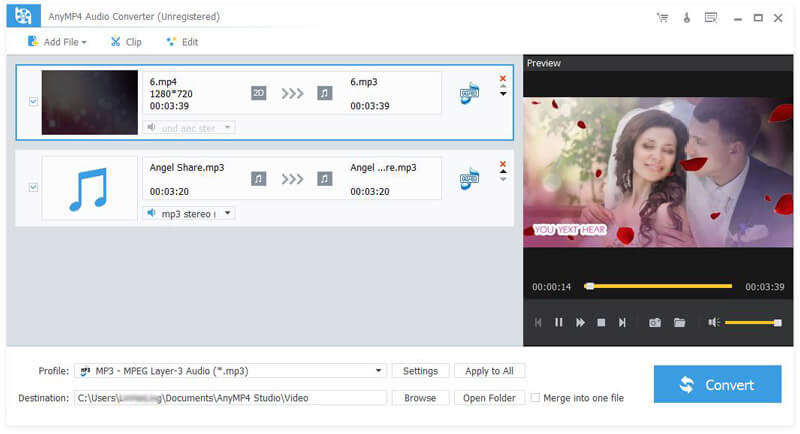 Choose output format "AAC"
Click "Profile" drop-down button and open the "Profile list", here you can choose "General Audio > AAC Advanced Audio Coding (*.aac)" as output format. Or you can input "AAC" to the quick search box to choose output format.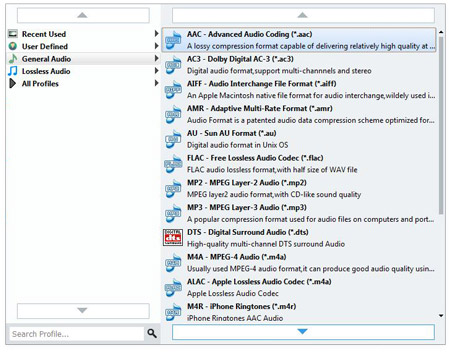 Edit your source audio
This software can help you adjust the audio volume and trim the audio length, click "Effect" button to open the "Edit" window and start to change the audio volume by dragging the scroll bar. And then click "Trim" button to enter the "Trim" column, here you can cut off the audio length and get the wanted part by dragging the slide bar of the start and end time under the preview column.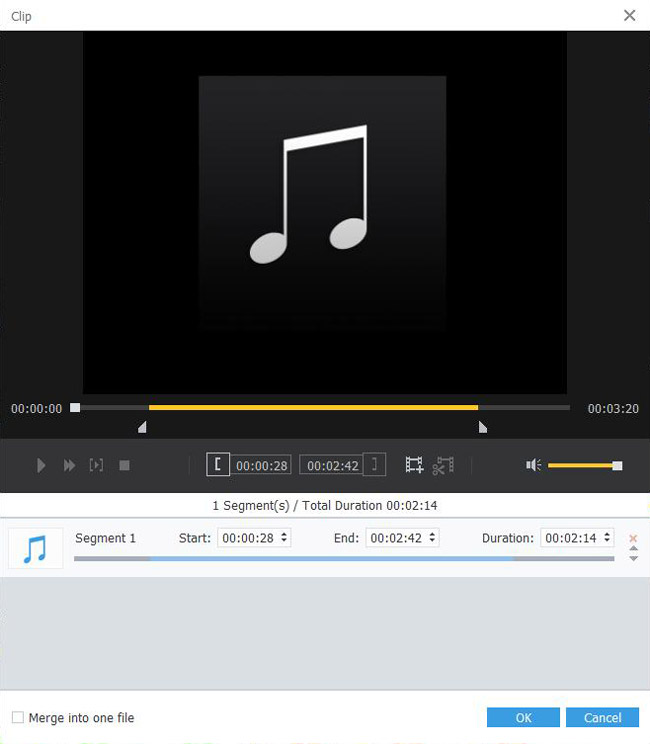 Convert M4A to AAC
After trim the audio file, and click "OK" to complete the editing. Then click "Convert" button to start to convert M4A to AAC, with the advanced technology, all the conversion process would be completed in a short while.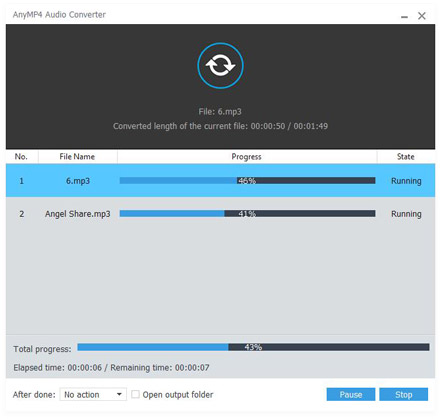 Audio Converter - $19.00
Convert any audio to FLAC, MP3, AAC, WAV, etc. for audiophiles

Windows 8/7/Vista/XP

Audio Converter for Mac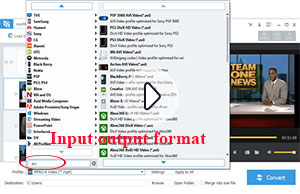 What is M4A?
M4A is audio file created in the MPEG-4 format, a multimedia container format used to store compressed audio and video data; contains audio encoded with either the Advanced Audio Coding (AAC) codec or the Apple Lossless Audio Codec (ALAC). M4A files are similar to .MP4 video files since both file types use the MPEG-4 container format. However, M4A files only contain audio data. The use of the ".m4a" extension arose due to the confusion between MPEG-4 video files and MPEG-4 audio-only files.
What is AAC?
AAC, Advanced Audio Coding, is a technique for compressing digital audio files. Officially part of the MPEG-4 standard, it is most widely used to create small digital audio files. AAC is a lossy algorithm, meaning the original digital audio cannot be recreated from the compressed bits alone. In terms of audio fidelity, however, there is no loss of data if the compressed audio is properly encoded. It is capable of handling much higher and lower frequencies of sound, provides up to 48 channels of audio, and allows the creation of low-latency audio necessary for two-way communication.