How to play Blu-ray Disc on PC with Blu-ray software Player?
Blu-ray Disc
Blu-ray Disc (BD), is the name of a new optical disc format jointly developed by the Blu-ray Disc Association (BDA), a group of the world's leading consumer electronics, personal computer and media manufacturers (including Apple, Dell, Hitachi, HP, JVC, LG, Mitsubishi, Panasonic, Pioneer, Philips, Samsung, Sharp, Sony, TDK and Thomson). The name Blu-ray Disc refers to the blue laser used to read the disc, which allows information to be stored at a greater density than is possible with the longer-wavelength red laser used for DVDs.

The format offers more than five times the storage capacity of traditional DVDs and can hold up to 25GB on a single-layer disc and 50GB on a dual-layer disc. This extra capacity combined with the use of advanced video and audio codecs will offer consumers an unprecedented HD experience. Blu-ray faces competition from video on demand and from new technologies that allow access to movies on any format or device, such as Digital Entertainment Content Ecosystem or Disney's Keychest. Some commentators have suggested that renting Blu-ray will play a vital part in keeping the technology affordable while allowing it to move forward.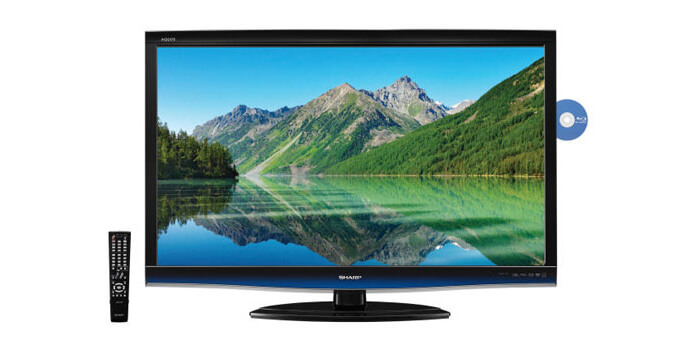 However, we are always beset with the limitation of playing the Blu-ray Disc and can't full enjoy the rows and rows Blu-ray Discs we rent or purchase. Would you want to have a versatile but affordable Blu-ray Player software tool to solve your trouble on watching the Blu-ray Disc? AnyMP4 Blu-ray Player, the best and most useful Blu-ray Player software, can help you play any Blu-ray Disc from anywhere with the fluent playing speed, high quality image effect, and perfect audio quality. This article is the step by step guide to help you watch favorite Blu-ray Disc with AnyMP4 Blu-ray Player software.
Step 1: Inset the Blu-ray Disc into Blu-ray drive
First of all, you should have a Blu-ray drive, like internal or external Blu-ray drive is available. And then you need to inset your Blu-ray Disc into Blu-ray drive.
Step 2: Download and launch the program
Here you can download AnyMP4 Blu-ray Player and install it on your computer, and then launch the program to open the main interface.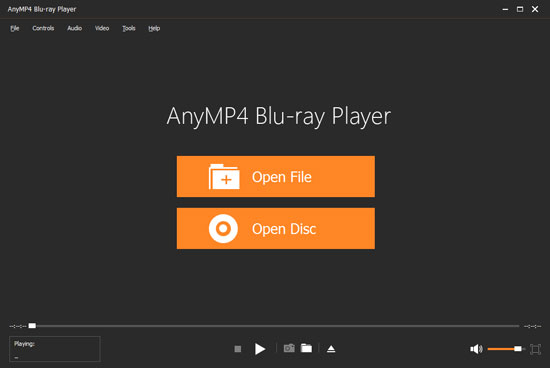 Step 3: Open Blu-ray Disc on the program
Click "Open Disc" button and select the Blu-ray drive to load the Blu-ray Disc to the program. And the program would play the Blu-ray Disc automatically for you.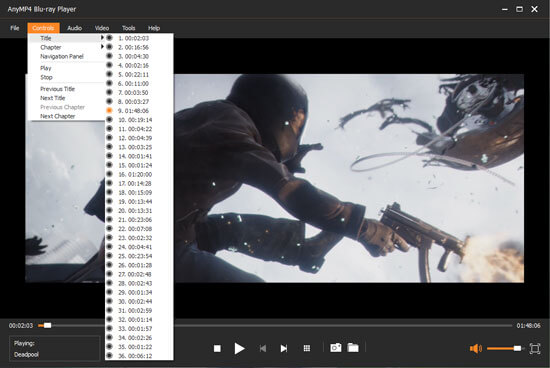 Step 4: Choose specific title/chapter
Click the "Controls" column list at top left corner of the main interface, here you can choose your preferred title/chapter to watch, and choose previous or next title/chapter for playback.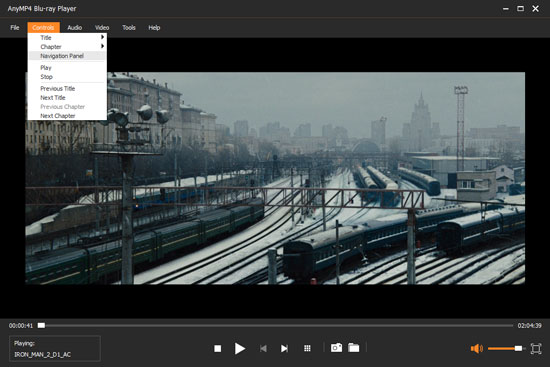 In addition, you can adjust the audio track and video track to get the perfect audiovisual effect. Furthermore, it allows you to capture the favorite image with the "Snapshot" function.