10 Best Blu ray DVD Player for You to Enjoy Blu-ray DVD Movie With Ease

For movie enthusiasts, an excellent blu ray DVD player firmware and a powerful blu ray playing application are necessary. Some people may believe media player devices are dead; however, as the HDTV and blu ray DVDs popular, blu ray DVD players are rising on firmware market. Major brands have released several, like Sony, Samsung, Philips, LG and more. And some game consoles have integrated strong blu ray drives. On the other hand, powerful blu ray player software is also a good choice to enjoy blu ray DVDs on PCs. Therefore, we will identify the top blu ray DVD player hardware and software and provide some suggestions.
The best blu ray dvd player software
1. AnyMP4 Blu-ray Player
AnyMP4 Blu-ray Player is a professional Blu-ray player. The reasons that Blu-ray Player appears on the top of best list include: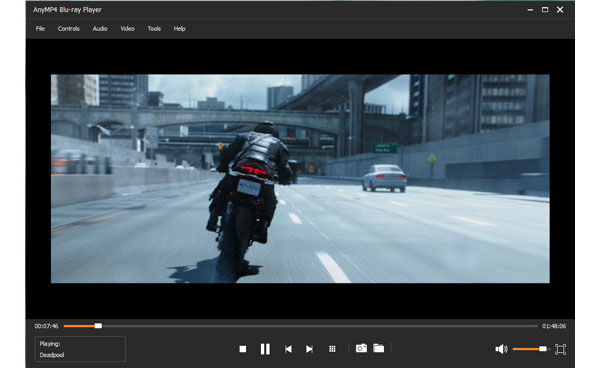 1. Blu-ray Player is compatible with both Windows and Mac OS, including Windows 10 and latest version of Mac.
2. It is not only a Blu-ray DVD player, but also a 4k Blu-ray and ultra Blu-ray player.
3. Besides Blu-ray DVDs, Blu-ray Player supports a wide range of video formats, like MTS, M2TS, MXF, MP4, WMV, MOV, MKV, DivX, AVI, FLV, M4V and more.
4. With Blu-ray Player, users could enjoy images and audios of blu ray movies at home similar to theater.
5. It dominates light CPU and is compatible with hardware better.
2. UMPlayer
UMPlayer is one of best open source media players that have the capacity to playback blu ray DVDs. Unlike other open source media players, UMPlayer is well designed and integrated many useful features.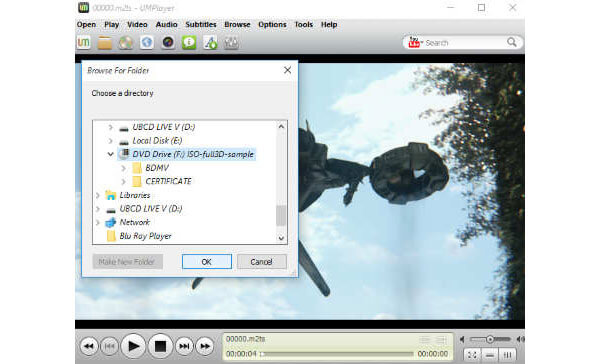 1. UMPlayer is a cross-platform media player, available on Windows, Mac OS and Lunix.
2. It supports various media files, including most video formats and audio files.
3. The built-in ShoutCast application works well.
4. With UMPlayer, you do not worry about the problems that pictures and sound go out of sync.
5. This Blu-ray player is able to play YouTube videos as well as DVD.
3. Leawo blu ray player
Leawo Blu-ray player is another dedicated media player program. And it allows users to play BD DVDs, standard DVDs, media folders and ISO files.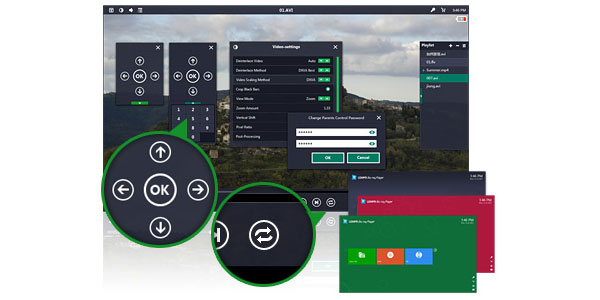 1. Leawo provides one version of Blu-ray DVD player to Windows and Mac OS respectively. And the latest version is compatible with the touch interface of Windows 8.
2. Users could watch Blu-ray movies with Leawo Blu-ray player at original images and audio quality.
3. Besides BD DVDs, this media player also supports other popular video formats, like AVI, MPEG, WMV, MP4, FLV, MOV, 3GP and more.
4. It has a concise interface with all necessary playback functions. And Leawo Blu-ray player supports virtual remote control of disc menu.
4. AVS Media Player
If you are searching for a simple Blu-ray DVD player, AVS Media Player is one of the best choices. It is a free media player that supports Blu ray DVDs for Windows PCs.

1. The latest version of AVS Media Player adds support for Windows 10.
2. It could load multiple video and audio formats, like MP4、3GP、MKV, Quick Time, MP3, WAV and more.
3. All the necessary functions place on the interface thoughtfully. The reasonable layout makes AVS Media Player easy to use.
4. The built-in surround sound system could create wonderful audio experience.
5. Although this does not have extensive features, it is fast and stable.
5. PowerDVD 16 Ultra
PowerDVD 16 Ultra is another professional Blu-ray DVD player. If you do not care about the expensive price, PowerDVD 16 Ultra is a good Blu-ray player..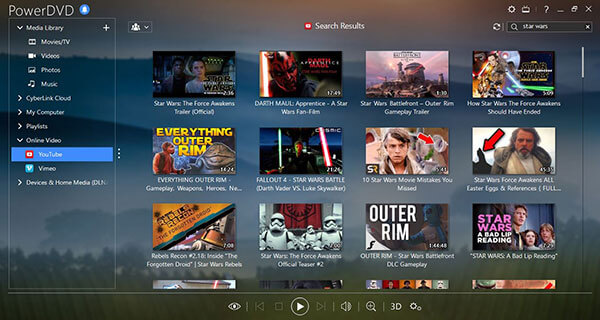 1. PowerDVD 16 Ultra is compatible with most Windows operating systems, including Windows 10.
2. This media player could playback standard DVDs, Blu ray DVDs, VCDs and CDs.
3. It allows users to cast media to Apple TV, Roku and Chromecast wirelessly.
4. The embedded TV mode could optimize videos for large screens.
5. PowerDVD 16 Ultra supports most video formats and 3D video files.
The best blu ray DVDs player firmware
1. Yamaha BD-A1060
Yamaha BD-A1060 is a high-end Blu-ray DVD player. For the customers with more budgets, it is the best BD DVD player.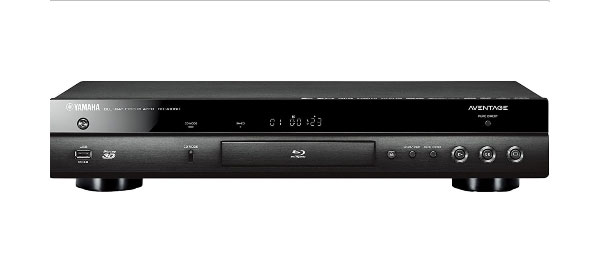 1. This Blu-ray DVD player firmware has solid build and well design.
2. Yamaha BD-A1060 has upscale to 4k videos.
3. This DVD player could playback all shiny disc formats, including standard DVDs, DVD-VR and more.
4. It has integrated Wi-Fi and Miracast.
5. 3D Blu rays are readable on Yamaha BD-A1060.
2. Samsung BD-J6300
Samsung BD-J6300 is the best choice for customers who has limited budget. The price of Samsung BD-J6300 is no more than one hundred dollars on Amazon. And it has all necessary features to enjoy Blu ray DVDs at home.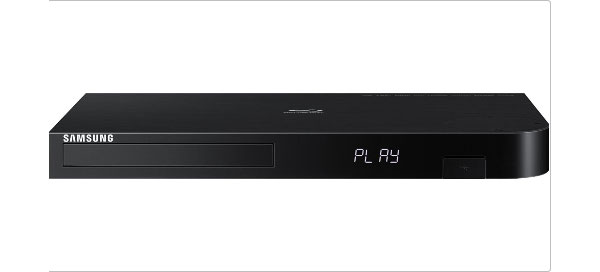 1. In addition to BD discs, Samsung BD-J6300 is compatible with most standard DVDs and CDs.
2. This Blu-ray DVD player supports 4k upscaling.
3. Users could playback blu ray movies on Samsung BD-J6300 over USB flash drive.
4. The built-in surround sound system is wonderful.
3. Philips BDP7501
As the best mid-range Blu-ray DVD player, Philips BDP7501 is popular among Blu-ray movie enthusiasts.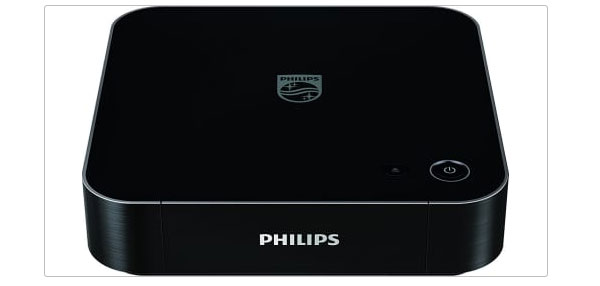 1. It is much smaller than other Blu-ray player firmware.
2. Philips BDP7501 supports 4k upscaling and a wide range of disc formats.
3. The HDR support is useful for HDTV users.
4. Users could enjoy best image quality possible and rapid load speed with Philips BDP7501.
4. Microsoft Xbox One S
Microsoft Xbox One S is not only a game console, but also a Blu-ray player, for it equipped a strong Blu-ray disc drive. So, Xbox One S is the best Blu-ray player for game console enthusiasts.

1. Xbox One S is well designed and smaller than previous versions.
2. Microsoft has developed a dedicated Blu-ray player app for Xbox One S to playback Blu-rays smoothly.
3. It could play 4k videos from streaming services, like Netflix, and ultra HD BD discs.
5. Samsung UBD-K8500
If you already have a highest-end TV, Samsung UBD-K8500 could give you the best blu ray video experiences. Samsung UBD-K8500 is the most cost-effect blu ray DVD player.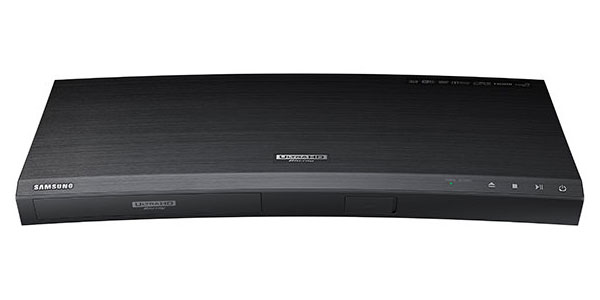 1. Samsung UBD-K8500 supports blu ray discs, 4k blu ray discs and other standard DVD formats.
2. This blu ray player supports HDR, so it is best partner of HDR- capable TV.
3. It is able to deliver the best video quality available today.
Conclusion
In this post, we introduced top five Blu-ray DVD player applications and top five blu ray disc player devices. If you are preparing to purchase a BD playing device, you can choose one from the top list according to your requirements. On the other hand, we also recommended the best blu ray player software. If you prefer to freeware, you can try UMPlayer and AVS Media Player. If you need more plentiful features and have more budgets, PowerDVD 16 Ultra and Leawo blu ray player could meet your demands. And AnyMP4 Blu-ray Player is the most cost-effective Blu-ray DVD player on the market. If you have other recommended Blu-ray DVD Players, you can feel free to share the information with us.