Does PS3 Play Blu Ray With Excellent Quality

Sony PlayStation 3 is one of the most popular game consoles. Although gamers are the winner, many people asked does ps3 play Blu-ray online. PlayStation 3 does have the ability to play Blu-Ray discs and DVDs. However, if you simply insert a Blu-ray DVD in PS3, you will get nothing playable or a poor experience. If you want to treat your PS3 as a multimedia device and play Blu-ray discs smoothly, you have to grasp the right way to adjust settings. And your PS3 not only could play Blu-ray DVD, but also could play Blu-ray movies on USB. Therefore, we will introduce how to play Blu-ray movies with ps3 in this post.
1. Play Blu-ray DVDs on PS3 Directly
Due to PlayStation 3 won't play Blu-ray discs, you have to update to the last system software 1.50. Just check more detail about the solution to play Blu-ray DVDs on PS3 as below.
Step 1: Update system software. Connect your ps3 to the Internet and go to function screen. Once you choose Settings and then System Software Update, ps3 will start updating to latest system software. If you do not have an Internet connection, you can turn to update through a disc or a USB flash drive.
Step 2: Get started a Blu-ray movie. Insert a Blu-ray DVD into PS3 and then head to Video tab in the home menu of PS3, rather than the Game tab. Select Blu-Ray and hit X to start the Blu-ray movie. If it is the first time to watch Blu-ray with ps3, you need to permit Internet access.
Step 3: Navigate the Blu-ray with controller. After the settings above, your ps3 play Blu-ray discs as a traditional DVD. Then you can use your controller to control the Blu-ray movie playing on ps3.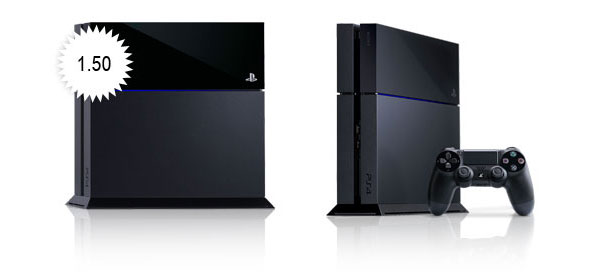 When the movie is playing, you can hit triangle to go to a submenu and adjust various options, like subtitles, audio channels and volume. You can also head to the main menu with arrow keys. The Start key is used to pause the Blu-ray movie and the Select key could open additional information, like the length of the movie and the chapter playing currently.
2. Rip Blu-ray for PS3 for Playback
Although ps3 play Blu-ray movies directly, some people prefer to transform Blu-ray to ps3 friendlier video formats, such as MP4. To protect the Blu-ray drive of ps3 or original Blu-ray disc, some ps3 users would like to rip Blu-ray to ps3. At this time, you may need a handy tool, like AnyMP4 Blu-ray Ripper. It is a versatile Blu-ray ripper program. And you can use AnyMP4 Blu-ray Ripper convert Blu-ray movies to HD videos and watch them on ps3 at any time.
How to rip Blu-ray movies to ps3
Step 1: After install AnyMP4 Blu-ray Ripper on your computer, import the Blu-ray video from Blu-ray disc by click on Load Disc button.
Step 2: Unfold the drop-down list of Profile and choose PS3 compatible video formats, like MP4, WMV, AVI, MPG and TS.
Step 3: Once you hit Convert button, Blu-ray Ripper will start working.
Step 4: AnyMP4 Blu-ray Ripper also provides some video editing tools, like clip the length, crop video frame or add watermark on videos.
Step 5: When the ripped Blu-ray movie is done, you can put it in USB and watch Blu-ray on ps3.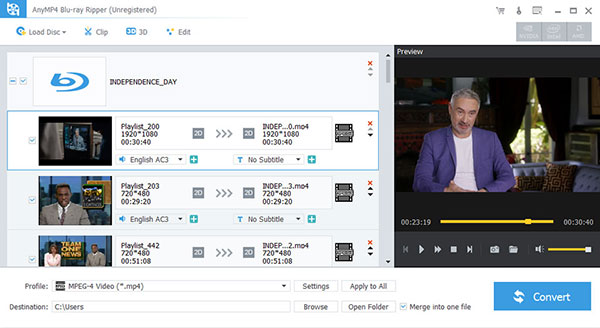 Watch Blu-ray from a PS3 USB
PS3 not only supports Blu-ray DVDs, but also could play Blu-ray movies from a USB. You can copy the ripped Blu-ray video file to a USB flash drive and watch the Blu-ray video file straight from the USB with the PlayStation 3. PS3 play Blu-ray video file as a normal Blu-ray disc.
1. Power on your ps3 and boot up to the menu.
2. Plug the USB flash contains the Blu-ray movie into the USB drive of your ps3. You can find the USB drive in the front of PlayStation 3 video game console. It is in the bottom left corner of the device.
3. Turn to your controller and go to Video tab on the ps3 menu. Press X and scroll down to USB Device. Hit X and choose the Blu-ray video file. Once you press X, the blue ray movie will start on your ps3.
Then you can watch Blu-ray movie on ps3 and use controller to control movie play. The L1 and R1 keys allow users to fast skip back and forward between chapters. And the L2 and R2 buttons are used to quickly forward and rewind at various speeds.
3. Optimize Blu-ray experience
Besides the settings we introduced above, you can improve the blu ray movie experience through more adjustments on ps3.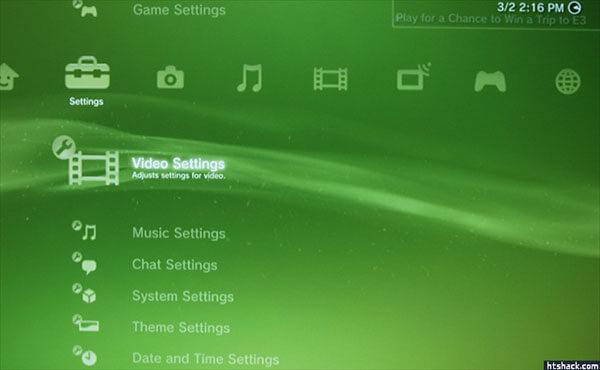 Step 1: Go to Settings menu on ps3 home screen and select Video Settings.
Step 2: Scroll down and select BD-Internet Connection and then choose Allow. When you play blu ray on ps3, your ps3 will connect to internet and get the latest update for the player.
Step 3: Head to BD/DVD – Cinema Conversion and then choose Automatic. This option is used to optimize the home made Blu-ray disc.
Step 4: Locate to BD/DVD Upscaler and select Normal from the options. This setting is suitable to the non-HD blu ray movie and gives you the faithful reproduction of the extra content.
Step 5: Turn to BD/DVD Video Output Format (HDMI). If you use a PC monitor, you should choose RGB. And Y Pb/Cb Pr/Cr is the appropriate setting for TV.
Step 6: Navigate to BD 1080p 24 Hz Output (HDMI) and choose Automatic.
Step 7: The next step is to set BD/DVD Dynamic Range Control and then Off. If you turn it on, the dialogue will become low volume and unintelligible.
Step 8: Go to BD/DVD Audio Output Format (HDMI). If you have a slim ps3 model, choose Bitstream; otherwise, select Linear PCM.
Step 9: Finally, select Bitstream (Mix) under the option of BD/DVD Audio Output Format (Optical Digital).
If you want to enjoy a well blu ray movie experience, you should adjust Display settings and audio settings according to your output devices as well.
Conclusion
This article has answered the question that does ps3 play Blu-ray. And we introduced the methods to play Blu-ray with ps3. You can play a Blu-ray DVD in ps3 directly. However, sometimes you want to protect Blu-ray drive of ps3 or the original Blu-ray DVD. So you may need an alternative to enjoy Blu-ray movies on ps3. You can convert the Blu-ray DVD to ps3 friendlier video formats with AnyMP4 Blu-ray Ripper within a few seconds. And you could copy the video file to USB and play the Blu-ray movie with ps3 at any time. Finally, we recommended some settings to optimize Blu-ray experience on ps3.