AC3 to AAC - Best AC3 to AAC Converter to convert AC3 to AAC
Want to enjoy AC3 audio file on devices which don't support AC3, like iTunes, iPod, PSP, PS3, and Zune? Want to listen to better quality audio than that of MP3, one of the most popular audio formats? Here comes the AAC audio format, which can be supported by iTunes and iPod and also has better quality audio compared with MP3.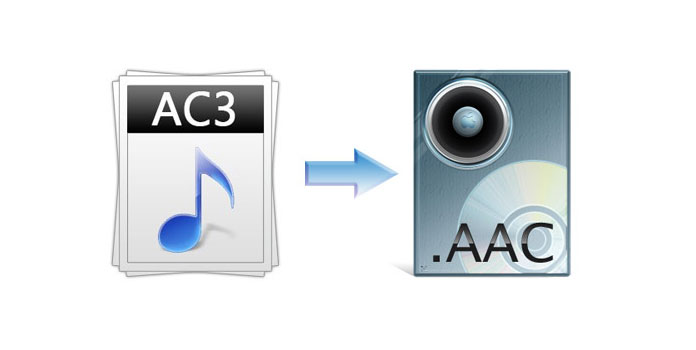 Well, when you want to listen to AC3 file on your iPod, you'd better convert AC3 to AAC. You may ask how to convert AC3 to AAC? Now it's the show time for AnyMP4 AC3 to AAC Converter. Apple-lovers are very lucky that this AC3 to AAC Converter will finish the conversion with fast speed and excellent output quality. Here's a guide on how to convert AC3 to AAC step by step.

Download AC3 to AAC Converter and launch it
Free download the program and install it to your computer. Launch it and you'll see the main interface of the program.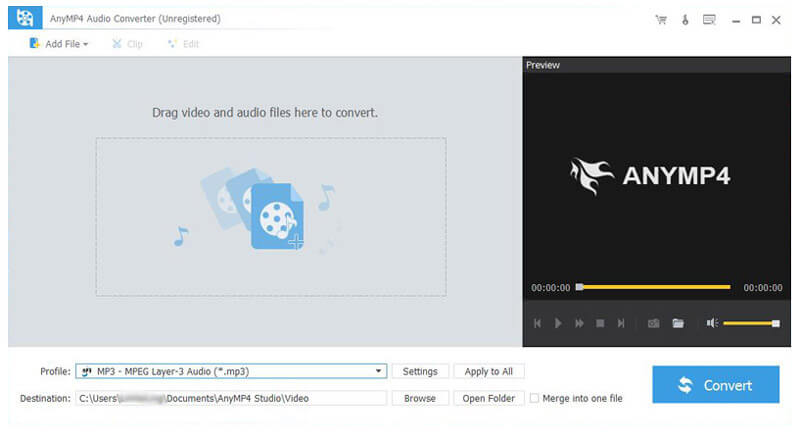 Add AC3 files
Click "Add Video" button then select the AC3 file you want to convert; or click "File" in the main menu, a drop-down list will pop up then select "Add Video" or "Add Video" to add AC3 file.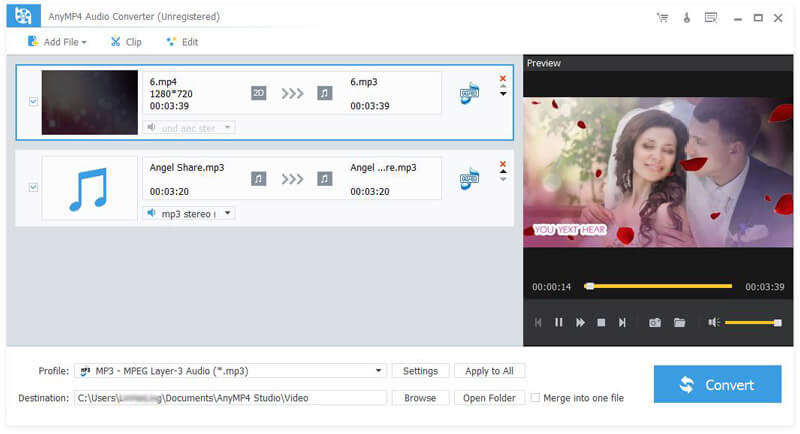 Set AAC as output format
Click "Profile" button then select "AAC - Advanced Audio Coding (*.aac)" from the "General Audio" category; or click "Profile" button then input "AAC" in the quick search box under the drop down list and select "AAC - Advanced Audio Coding (*.aac)".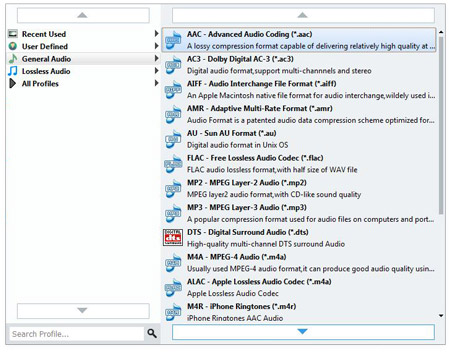 Define output settings
AnyMP4 has versatile functions to edit the output audio file. Click "Settings" button then you'll see the "Profile Settings" window. Here you can adjust the audio file, such as Encoder, Sample Rate, Channels, and Audio Bitrate. With all these efforts done, you'll bring one step closer to perfection.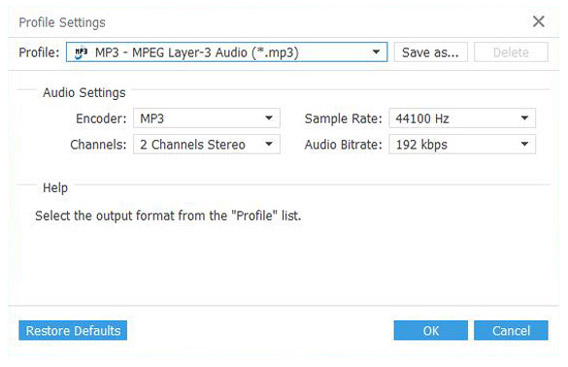 Convert AC3 to AAC
Click "Convert" button to start AC3 to AAC conversion. AnyMP4 AC3 to AAC Converter will take you breath away by astonishing speed and excellent output quality. Now you can enjoy the AC3 audio file on your much-loved iPod.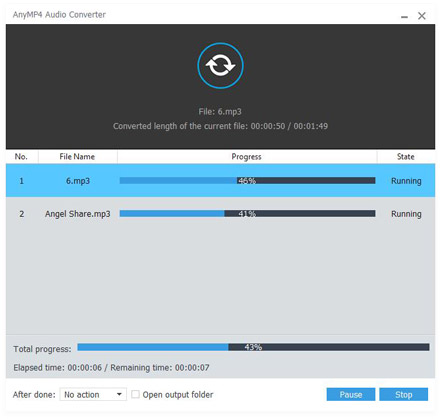 Audio Converter - $19.00
Convert any audio to FLAC, MP3, AAC, WAV, etc. for audiophiles

Windows 8/7/Vista/XP

Audio Converter for Mac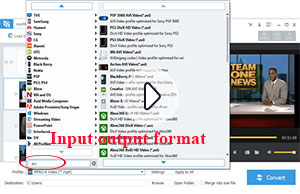 What's AC3?
AC3 is an audio file developed by Dolby Library to provide surround sound audio. Later it's renamed as Dolby Surround Digital, commonly known as Dolby Digital. AC3 file is a standard audio track which is popular today for it takes the most advantage of human auditory masking, which means AC3 gets rid of the voices that human's ears are unable to hear. The process of producing and reverting is digital, so there is nearly no loss of message. AC3 consists of six channels, namely left channel, central channel, right channel, and rear left around the track, right around the track and a sub woofer.
What's AAC?
AAC is shorted for Advanced Audio Coding, which is a standardized, lossy compression and encoding scheme for digital audio. Designed to be the successor of the MP3 format, AAC generally achieves better sound quality than MP3 at similar bit rates. AAC's compression rate has reached 20:1, far better than AC3 and MP3. At present, many devices don't supported AAC format. AAC is compatible with devices like iTunes, iPod, and Sony Walkman and so on.