How to enjoy HD video?
HD-Abbreviation for High Definition. Generally composed by four parts including HDTV, HD device, HD format and HD movie. Modern HD specifications date to the early 1970s, when Japanese engineers developed the HighVision 1125-line interlaced TV standard (also called MUSE) that ran at 60 frames per second. Now we've got so many cutting age devices for playing or outputting HD videos. Here we're going to discuss about how to enjoy HD video/movies in your daily life, but at the beginning of this we also need to know some basic knowledge about HD devices.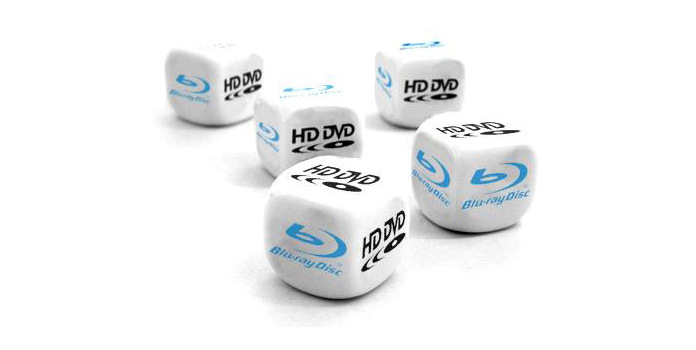 Common HD: 720p, 1080i, 1080p, a1080, a720, 816p
The first three are used to identify the key norm of the resolution for HD video. The i and p is the abbreviation for Interlace scan and Progressive scan, as the number suggests the vertical resolution of the video. 720p stands for 1280×720 progressive scan, and 1080i is for 1920×1080 interlace scan. This is a conventionalized naming rule which follows the abbreviation of the horizontal resolution to the signal source. Those ones reached or above 720p can be called HD, but for 720p, it was just the beginning level of HD video. Thus, 720p is also called the standard HD.
1080p, sometimes referred to in marketing materials as Full HD, typically refers to the capability to accept 1080p signal and display it with native resolution of at least 1080 lines, as well as the capability to upscale lower-resolution material to 1080p.
Also some video's resolution are a720 and a1080, they used certain techniques for getting better quality. Generally, the a1080 includes 1440×1080 and 1280×1080. Their vertical resolution have both reached 1080p. For a720, it usually uses 960×720 or even 852×720. Actually, 816p is not a standard resolution, it is made from the recoding process by cutting the black bolder at both top and bottom of the source video. For instance the 1920×1080 is 1.78:1, the complete contents can be 2.35:1 on wide screen, after the removing, the real resolution becomes 1980×816. Also people can use certain tech to make the horizontal resolution at 1440, then ends up with 1440×816.
Real HD video and Fake HD video
Enjoy HD movies with your TV isn't an easy job. You have to consider the resolution of both your TV set and the HD video. You should know that video resolution is the most critical factor that defines the quality of the HD video. 720p is a borderline, which means if your video resolution is 720p or higher, it is definitely a HD video. Higher resolution means better video quality. When playing HD video with TV, the video resolution will be decided by the lower one, which means that if you play a 1080i video with a 720p TV, the resolution will be 720p; and if you play a 480p video with a 1080p TV, the resolution will be 480p. If you want to enjoy HD video on TV with the most excellent quality, it's better for you to choose the HD video with the same resolution as your TV.
Such differences give birth to the concept of the so-called "Real HD" and "Fake HD". If you use your 1080p HDTV to play a movie whose resolution is also 1080p, the TV set will make full use of the resolution of the video, and display it with full screen and best quality, which is called Real HD. If you play a 640×480 video with a 1080p HDTV, since the resolution is far lower than 1920×1080, the TV set will not directly display the video before dragging its resolution from 640×480 to 1920×1080, which can damage the video quality pretty hard. That is called Fake HD. In a word, it's not correct that if you have a HDTV, any video you play on it is output as HD video.
See the demonstration. We play the same frame of one movie on the same HDTV set with 480p, 720p and 1080p resolution.
Here is the effect with 720p resolution: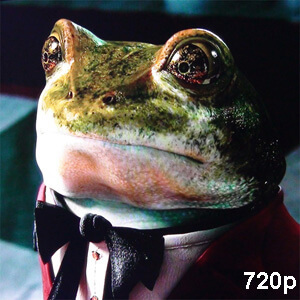 You can see that the HD 720p video displayed on HDTV has excellent quality.
Here is the effect with 1080p resolution: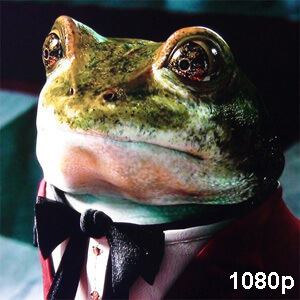 Observe the eyes, skin and tie of the little froggy guy, and you can see that 1080p video has better effect against 720p video. The details are more specific and the colors are fuller.
Here is the effect with 480p resolution: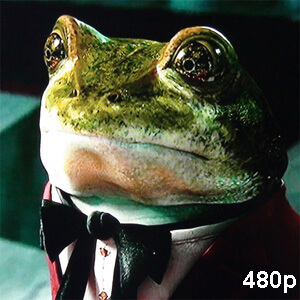 You must have noticed that the colors are severely twisted. The tie and eyes of the frog is no longer so detailed, and not as full as the previous ones. This is when you play low resolution video on HDTV, and it's called Fake HD.
Bitrate
You should know that the final quality of HD video does not line completely in the resolution of the video, but also in the bitrate. Bitrate is the number of bits that are processed per unit of time. It's always quantified by using the bps or bit/s unit, which stands for bits per second. It's also used with kilo-, mega-, giga- and tera-, and gives birth to the units Kbps, Mbps, Gbps and Tbps. 1Kbps traditionally means 1000 bit per second, not 1024, which is unlike other computer-related units.
Generally speaking, the higher the bitrate is, the better the video quality is. But simultaneously, the higher the bitrate is, the bigger the video size. Ordinary BD videos all have high bitrates about from 30Mbps to 40Mbps, which gives them incredible video quality and huge video size. This is why BD videos must be stored in BD discs, which have big enough space to hold them.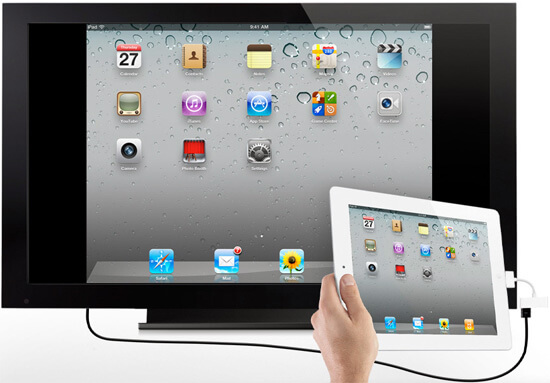 For now, all round Apple's products, iPad 2 is the only one that supports full HD video. Once you get a Full HD TV (like FPTV) and 1080p video source, you can connect your iPad 2 to the external screen to enjoy full HD video. Other things you need is an Apple Digital AV Adaptor and an HDMI cable. Apple Digital AV adapter allows users to watch videos on their HDTV in full 720p by connecting their iOS device to a HDMI-compatible display. It can mirror whatever on the iPad 2′s screen such like applications, presentations, website directly on the HDTV up to 720p or 1080p display. This mirroring feature only supported by iPad 2.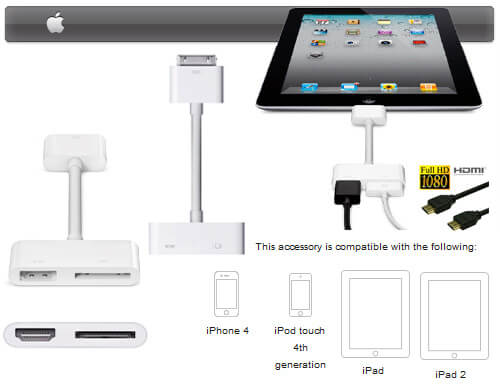 Then you can enjoy the full HD video on your big screen, and feel the real pleasure which was brought by your eyes.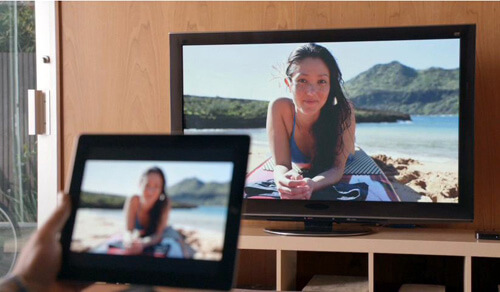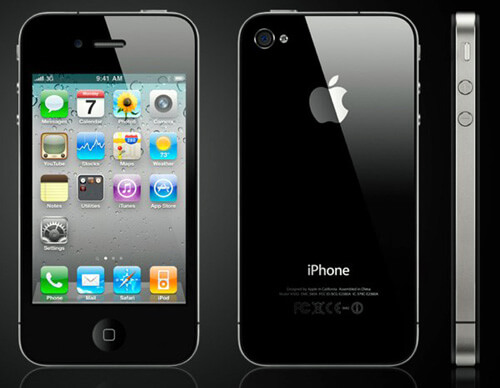 iPhone 4 is designed with a 3.5 inches (89 mm) diagonal 1.5:1 aspect ratio widescreen, with display 960×640 resolution at 326 ppi (0.61 Megapixels). iPhone 4 was limited by Apple company for playing 1080p, due to certain reason about battery capacity and video screen. Above all, iPhone 4 can enjoy 720p HD video with perfect quality, and the camera also can record videos in 720p.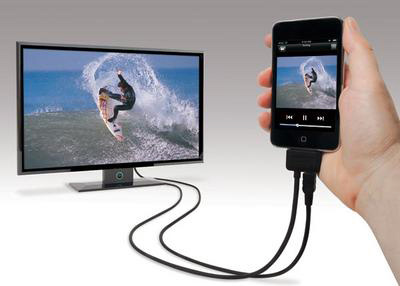 Then how about watching 1080p videos on iPhone 4? In fact iPhone 4 can play 1080p video, but to achieve that you need to jail break your iPhone first. Then use a 3rd party player app to watch it.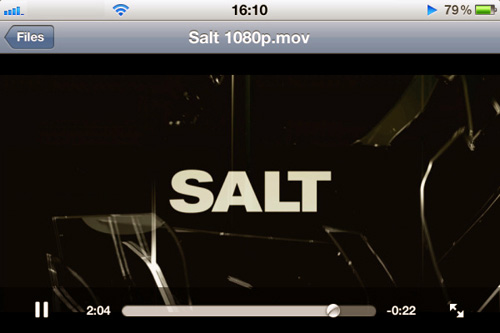 Anyway, you can not get the best effect from a screen with 3.5 inches large. Though iPhone 4 can play 1080p, we do not recommend you to watch Full HD video on that.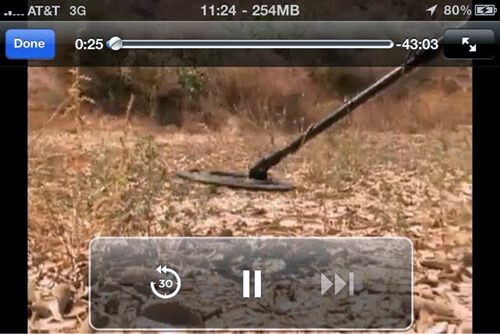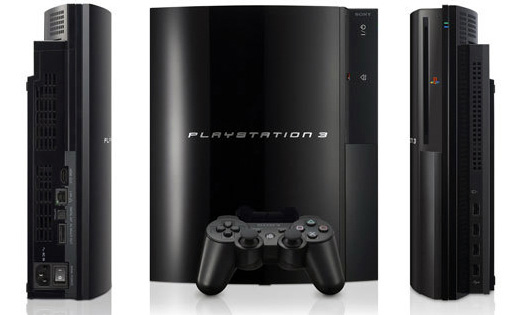 \
PlayStation 3 is one of the best consoles so far for both video games and HD playing. It supports 480i, 480, 576i, 576p, 720p, 1080i, 1080p resolution. Similar to iPad 2, you need to connect PS3 to your TV with HDMI cable as the following pics show.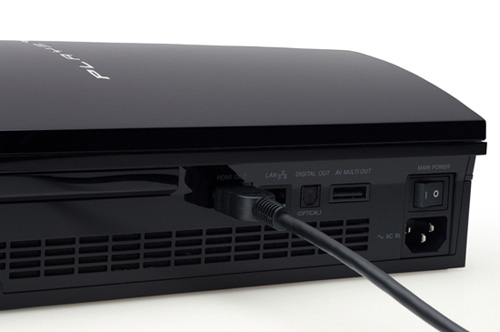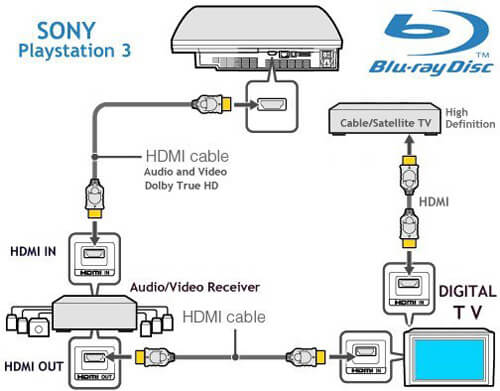 After setting the TV, you can watch the 1080p videos with ease.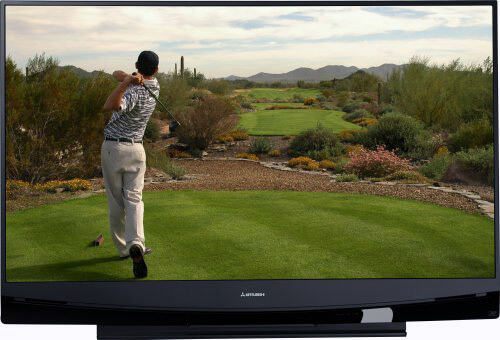 A set-top box (STB) or set-top unit (STU) is an information appliance device that generally contains a tuner and connects to a television set and an external source of signal, turning the signal into content which is then displayed on the television screen or other display device. Just type STB in Google then we can get lots of information with different parameters of hot HD STB sets. Generally they all have Full HD 1080P or 1080I hardware video decoder, support PAL/NTSC, HDMI port, USB 2.0 for video/picture/audio, browse webpages on the Internet, or other features. Recently people also got STB with Android OS. For the best HD effect, devices with a 1080p hardware video decoder are highly recommended.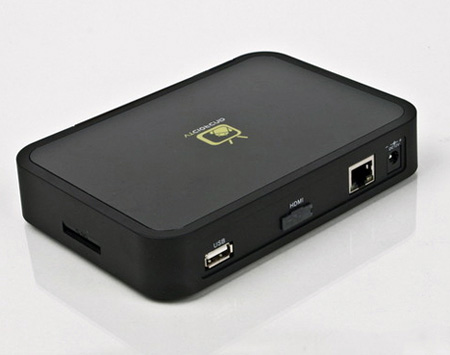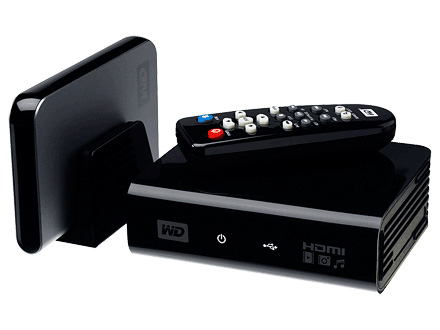 HD media player or HDD media player (HDMP) is a generic term used for a category of consumer product that combines a hard drive (HD) enclosure with hardware and software for playing audio, video and photos through a home entertainment system. It can be used either as a conventional external hard drive, or to play computer-based media files through external media devices without the need for a separate computer.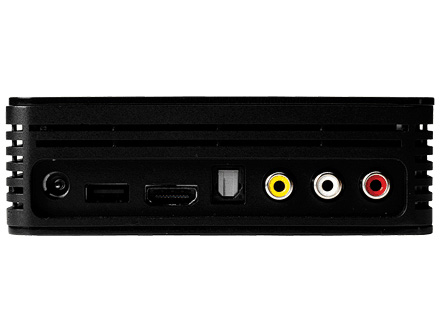 HDMP can usually play H.264 (SD and HD), MPEG-4 Part 2 (SD and HD), MPEG-2 .mpg, MPEG-2 .TS, VOB and ISO image video, with MP3 and AC3 audio tracks. It can also display images such as JPEG and PNG and play music files such as MP3 and OGG. Some devices can be updated to play in new formats. Recordings from standard resolution TV usually have 720p or even 1080p. As you can see, the advantages of HDMP are that you do not have to enjoy your movies, music, and photos with your small computer screen any more. You can just experience them as big as life on your TV in Full-HD 1080p with WD TV Live Plus HD media player.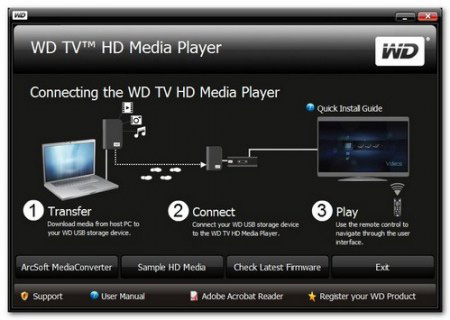 High-definition television (or HDTV) is a TV set that has a resolution substantially higher than that of traditional television systems (standard-definition TV, or SDTV, or SD). HDTV has one or two million pixels per frame, roughly five times that of SD. Early HDTV broadcasting used analog techniques, but today HDTV is digitally broadcast using video compression. If you can receive the digital signal of HD video, then you will need to get a HDTV, and it need to be the one which supports 1080p.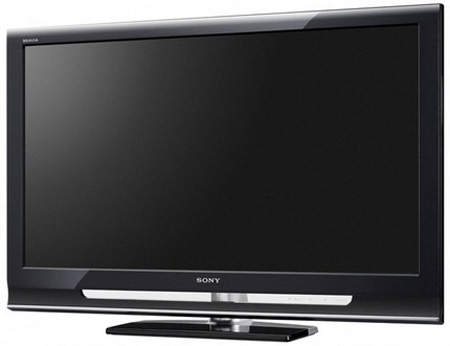 Among those screens all over the market and our daily life, we get several popular kinds of them. Here we are going to list some types of the screens. They are FPD, LCD TV, PSD, and HD Projector.
Flat panel displays (sometimes called Flatscreen, however, strictly Flatscreen is also used to describe CRT screens that have a completely flat front surface) encompass a growing number of electronic visual display technologies enabling much lighter and thinner than traditional television set and video displays that use cathode ray tubes (CRT).
Actually there is no difference between 1080i and 1080p for FPD. For now, Image processing circuit technology is developing very fast, and the calculating and processing ability is advancing. They are all equipped with Upscaling technology. With the Upscaling technology, FPD can convert 1080i video to 1080p. That means it can perfectly process 1080/50i to 1080/50p, or 1080/60i to 1080/60p. And any FPD has this circuit.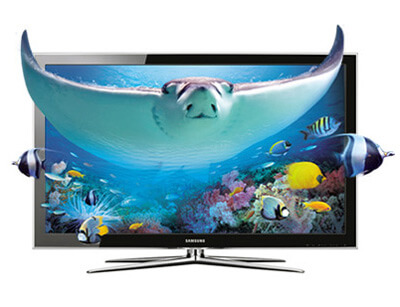 Liquid-crystal display televisions (LCD TV) are television sets that use LCD display technology to produce images. LCD televisions are thinner and lighter than cathode ray tube (CRTs) of similar display size, and are available in much larger sizes. When manufacturing costs fell, this combination of features made LCD practical for television receivers.
We have talked about the definition of full HD at the beginning of our article. Devices can show the real full HD video only if it reached 1920×1080 physical resolution and 16:9, which means it needs to have a 42 inches screen at least. For LCD, you need to choose the right one.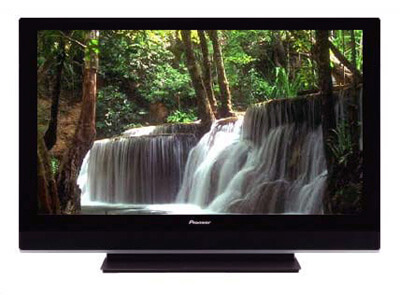 Plasma display panel (PDP) is a type of flat panel display common to large TV displays 30 inches (76 cm) or larger. They are called "plasma" displays because the technology utilizes small cells containing electrically charged ionized gases.
Early high-definition (HD) plasma displays had a resolution of 1024×1024 and were alternate lighting of surfaces (ALiS) panels made by Fujitsu/Hitachi. These were interlaced displays, with non-square pixels. Modern HDTV plasma televisions usually have a resolution of 1024×768 found on many 42 inch plasma screens, 1280×768, 1366×768 found on 50 in, 60 in, and 65 in plasma screens, or 1920×1080 found in plasma screen sizes from 42 inch to 103 inch. These displays are usually progressive displays, with square pixels, and will up-scale their incoming standard-definition signals to match their native display resolution.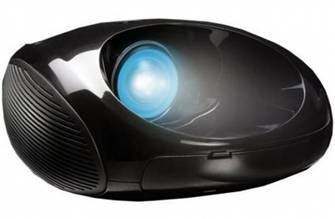 Video projector is a device that receives a video signal and projects the corresponding image on a projection screen using a lens system. All video projectors use a very bright light to project the image, and most modern ones can correct any curves, blurriness, and other inconsistencies through manual settings.
Ideally you would have your home cinema setup in a basement or room without windows. Most HD projector output won't look very good if bright sunlight is streaming in through the windows and you only have light colored curtains. So when you choose a HD Projector, make sure it has advantages in such condition at the contrast, the throw distance, and the lamp life. The bigger the contrast ratio is the better the definition between white and black on the screen and the less chance of fading of the black color. When you choose, try working out the distance from your projector to the surface where you will have your screen. The lamps in your projector will last between 2000-4000 hours depending upon their manufacturer.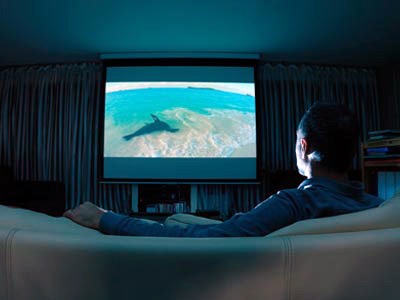 Full HD TV and HDTV Screen Size: 32, 37, 40, 42, 46, 50 inches.
To be sure, it is not always better a larger screen.
First, on a large screen (40 inches or more) low resolution (ie HD) will be imperfections, even from a distance.
Second, we must draw a small bead of the display determined optimal distance, ie, for example, if we are at 3 meters away from the LCD TV, ideal screen size is 40 inches. Below is a table listing the various inches on the market with their optimal distances.
32 inches – 200 cm
37 inches – 260 cm
40 inches – 300 cm
42 inches – 330 cm
46 inches – 360 cm
50 inches – 400 cm
In short, we recommend a screen 37 inches or less for HD resolutions, and 42 inches or greater if Full HD, and always take into account the relationship of optimal distance.
BD
BD, short for Blu-ray disc, is jointly designed by the Blu-ray Disc Association, which includes multiple world's leading electronics and media manufacturers. BD is perhaps the most widely used means of HD video storage, and is favored by many film producing companies. What makes it distinguished from the DVD technology is its trademark 405nm blue-violet laser instead of the 650nm red laser, which grants it greater precision and higher reading/writing efficiency, and makes it possible for BD disc to pack data tightly and store HD video files.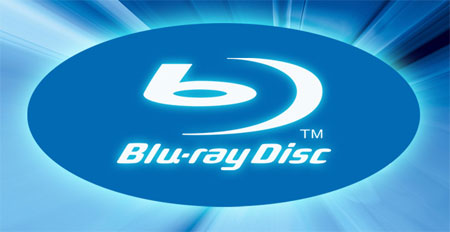 Another feature of BD is its unmatched capacity. Designed with advanced video and audio codecs, BD possesses far larger capacity than that of DVD and can hold up to 25GB data on a single layer disc, and 50GB on a double-layer disc. The short wavelength of the blue-violet laser makes it easier to focus the laser spot more precisely and store huge amounts of data in less space. Multi-layer Blu-ray discs are developed by many companies such as Pioneer, and the newest 20-layer BD can hold up to 500GB data, which is unprecedented.
BD-R and BD-RE
When you buy Blu-ray disc from the market, you've probably noticed that there are several sorts of disc, such as BD-R and BD-RE. BD-R stands for Blu-ray Disc Recordable, which can be recorded to only once; while BD-RE stands for Blu-ray Disc Recordable Erasable, which can be erased and re-written multiple times. Both of them can hold up to 25GB data on a single-layer disc, 50GB on a double-layer disc, 100GB on a triple-layer disc, and 128GB on a quad-layer disc.
If you need only to write data to the BD for collection purposes, or to send it to others, you'd better consider buying BD-R, which is cheaper than BD-RE. When you write the disc with your BD writer, you must make no mistakes, since the disc can only be recorded once. There are three versions for BD-R, and the newest BD-R 3.0 is also called BDXL, which means that you can write up to 100GB data once to the disc.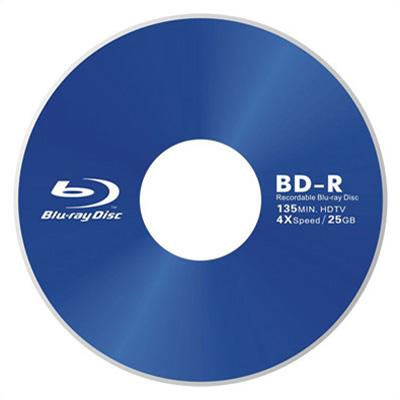 BD-RE grants you different and more flexible solutions. Since it can be recorded and erased repeatedly, you can use it as a portable data container. And you do not need to worry about writing the wrong data to the disc. Just erase it and start it all over again. There are four versions of BD-RE, and the newest BD-RE 4.0 is also called BDXL. The price of BD-RE is considerably higher than BD-R.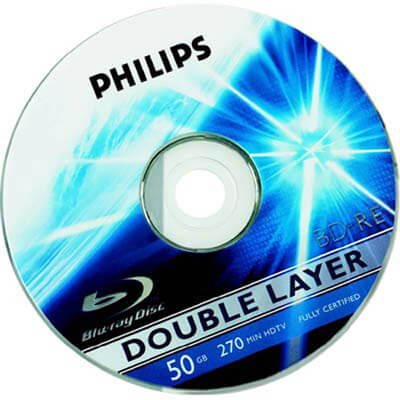 Also we can make HD videos, HD DVD, or Blu-ray disc all by ourselves.
How to record HD video?
There are multiple ways for you to record HD video, such as using HD cameras, HD camcorders, and HD writers to record HD video to BD.
HD Camera
Nowadays even digital cameras can be used to shoot HD photographs. Take Sony NEX-5 as an example, this advanced digital single-lens reflex camera shoots 14.2 megapixel stills and can shoot 1920×1080i at 60 frame/s AVCHD or 1440×1080p at 30 frame/s in MPEG-4.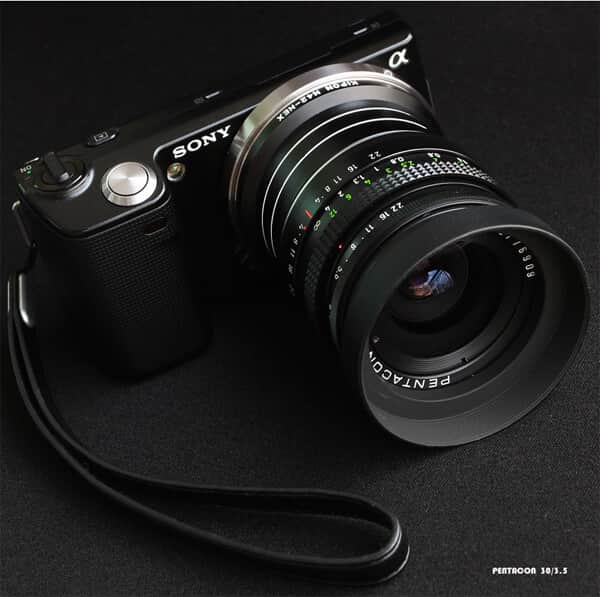 14.2 megapixel is rather high for digital cameras and can shoot photographs with stunning quality. The ability to shoot 1920×1080i and 1440×1080p video makes it possible for you to make HD video yourself easily.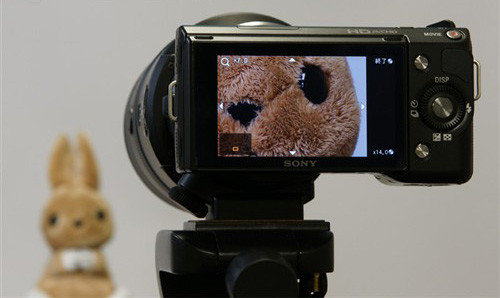 Most digital cameras provide you with video editing tools that can help you customize your photographed picture or video files according to your preferences. If you have a NEX-5, you can connect it to your PC using a compatible data cable and use the bonus Sony Image Data Converter to conduct specific customization. Then you can also use the software to convert your photographed video files to other popular video formats.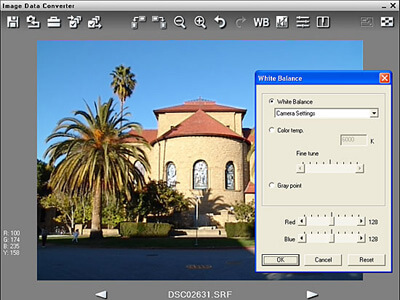 You can even connect the camera to your TV to directly view the photographs within the camera. Since most HDTV sets now have a HDMI connector, you can use a HDMI cable to connect the camera to your HDTV, then the TV will recognize the camera. Use the remote controller to decide which photo you want to display, and choose multiple display modes according to your needs.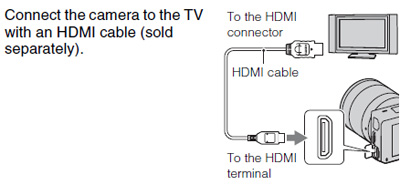 If you need to shoot professional HD video, you'd better consider HD video camcorders, which will definitely bring you unforgettable HD video experience. Take Canon VIXIA HF G10 as an example, this sophisticated digital video camcorder is developed with Canon HD CMOS Pro Image Sensor, a 1/3" native 1920×1080 image sensor that grants you incredible video resolution and a wide dynamic range. It enables you to record 1920×1080 MPEG4-AVC/H.264 full HD video.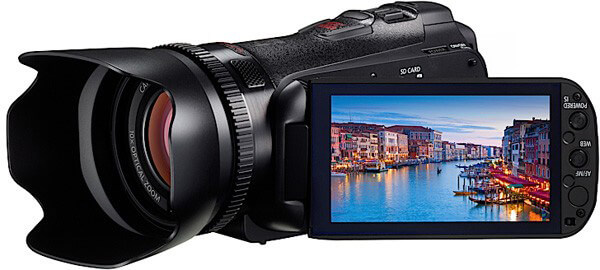 It's easy to find high quality Blu-ray discs in the market, so you can buy a Blu-ray writer to rip HD video files to BD. Since there are so many Blu-ray writer manufacturers such as Pioneer, LG, Sony, Toshiba and Asus, it's important for you to choose wisely.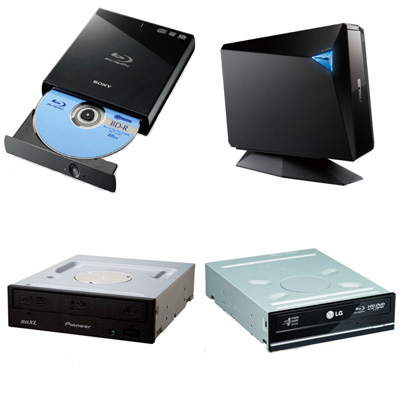 The quality of BD writer is defined by multiple parameters. The most important of these parameters is drive speed, which decides how fast the writer records data to the disc. The 1× speed means that the writer can write 4.5MB data to the disc in one second. Double-layer discs cost twice the time as single-layer discs do. A 12× writer is considerably more expensive than a 4× writer.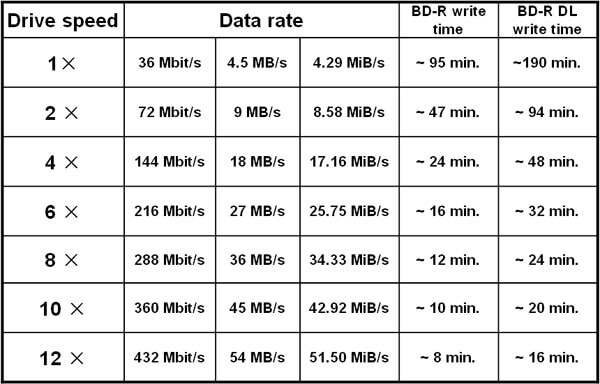 The hardware configuration of your PC also affects the recording progress. If you have a computer of high hardware configuration, it will be faster to write data to the disc; if your computer is of poor status, the write will conduct the recording with low speed. But you should know that if you run many applications that cost too much system resources, it will still take more time to complete the recording, even if your hardware configuration is up-to-date.
Compatibility is also critical. Some BD writers do not support all commercial BD discs, so you have to choose your disc carefully. There are speed limitations, too. If you use a 4× speed BD writer to write data to a 6× speed BD-R disc, the writing will be conducted with 4× speed. If you use a 12× speed BD writer to write data to a 6× speed BD-R disc, the writing will be conducted with 6× speed.
How to get HD videos:
Since HD video bears so many advantages, it's time for you to get going and find them. There are multiple ways to get HD video. Blu-ray discs can be bought from the market or online video shops. You can buy HD DVD or Blu-ray disc from Amazon or eBay. There are also online forums providing clients with all kinds of HD videos. You can either choose a free HD video forum and download HD video with certain limitations such as downloading speed and number, or join a VIP forum for better services. Excellent HD forums such as HighDef Forum provide the newest HD video downloading services and have numerous clients.
And there are digital sources, which can be acquired from your friends, your digital backup, online downloading, or even pirate HD video torrents (which is illegal). Also there is no need to mention about HDTV signals and STB as we've been discussed above.
Conclusion
After reading this article I'm sure you've got a pretty clear image about how to enjoy HD videos, that all the things you need are some qualified HD video sources, a good player, and a pretty wild HD displayer. Then you can enjoy the visual spree provided by HD and feast your eyes with excellent movie experience and amazing video/audio quality.
You can use softwares and tools to get HD video. Here we recommend AnyMP4 Video Converter, efficient, professional and specially designed for HD video fans. If you have any questions about HD video, please visit www.anymp4.com for full and specific information.