OGG to AAC Converter - Best OGG to AAC Converter to convert OGG to AAC
AAC is a standardized, lossy compression and encoding scheme for digital audio. AAC is the default or standard audio format for YouTube, iPhone, iPod, iPad, Nintendo DSi, iTunes, DivX Plus Web Player and PlayStation 3. It is supported on PlayStation Vita, Wii, Sony Walkman MP3 series and later, Sony Ericsson; Nokia, Android, BlackBerry, and webOS-based mobile phones, with the use of a converter. AAC has also seen some adoption on in-dash car audio especially on high-end units such as the Pioneer AVIC series.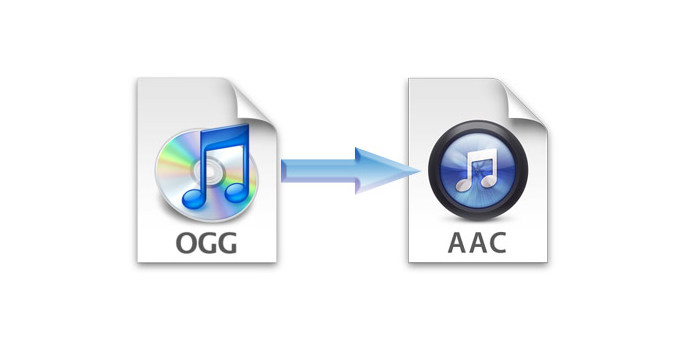 With the widely supporting on any portable device and game console, converting OGG to AAC is the requirement for most audiophiles to enjoy the music on any player without any limitation. AnyMP4 OGG to AAC Converter, the best OGG to AAC Converting software, has the ability to convert OGG to AAC and then play on your much-loved player device and iTunes, iPad, iPod, and iPhone. First things first, you should free download this OGG to AAC Converter software and install it on your computer.

Add OGG audio file to the program
Double click the installed program and open it, in the main interface, click "Add Video" button to add OGG file to the program, if you have a variety of OGG files to convert, you can click "Add Video" drop-down button and select "Add Folder" to add an array of OGG files to the program.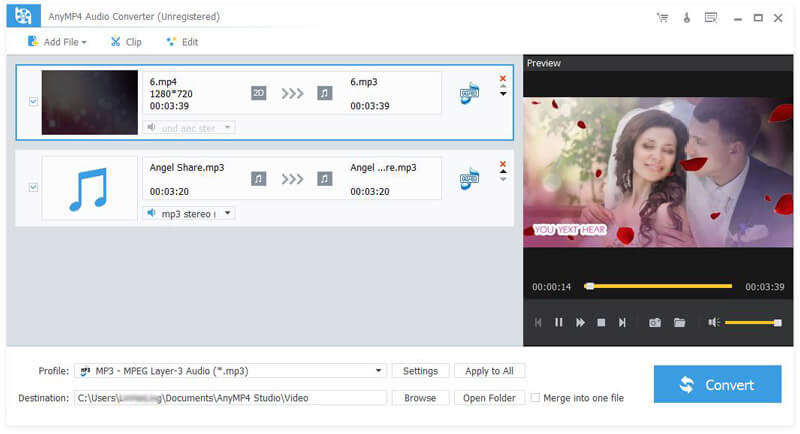 Choose output format "AAC"
Click "Profile" drop-down arrow to select "General Audio > AAC Advanced Audio Coding (*.aac)" as output format. Or you can input "AAC" to the quick search box to choose output format.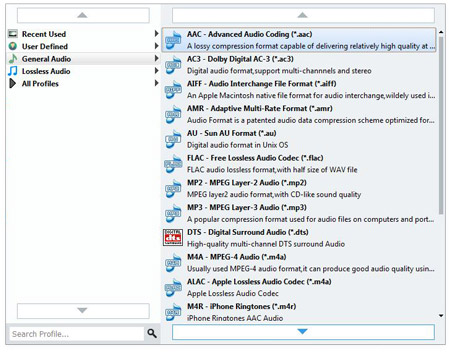 Merge multiple files into one
If you want to join several audio clips together, you can use "Merge" function, first selecting the audio clips you want to merge by pressing "Ctrl" button, and then click "Merge" button in the main interface to join the audio files together.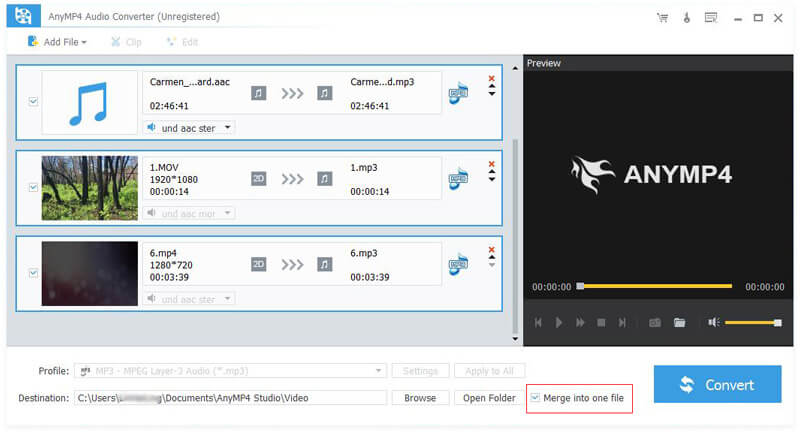 Batch convert OGG to AAC
This OGG to AAC Converter supports batch conversion, only on click "Convert" button and you can convert all your OGG files to AAC formats, after converting, the audio clips your join together are merged into a new single file.

Audio Converter - $19.00
Convert any audio to FLAC, MP3, AAC, WAV, etc. for audiophiles

Windows 8/7/Vista/XP

Audio Converter for Mac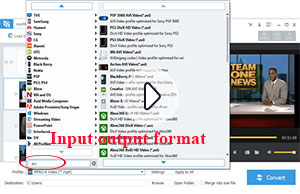 What is OGG?
Ogg is a free, open container format maintained by the Xiph.Org Foundation. The creators of the Ogg format state that it is unrestricted by software patents and is designed to provide for efficient streaming and manipulation of high quality digital multimedia. The Ogg container format can multiplex a number of independent streams for audio, video, text (such as subtitles), and metadata. In the Ogg multimedia framework, Theora provides a lossy video layer. The audio layer is most commonly provided by the music-oriented Vorbis format but other options include the human speech compression codec Speex, the lossless audio compression codec FLAC, and OggPCM.