AMR to MP3 Converter - Convert AMR to MP3 and play on Apple device
AMR (Adaptive Multi-Rate) is an audio data compression scheme optimized for speech coding. AMR was adopted as the standard speech codec by 3GPP in October 1998 and is now widely used in GSM and UMTS. AMR is an audio format which is extensively used in mobile devices in various applications ranging from normal audio player/recorder to VoIP kind of applications. AMR is also a file format for storing spoken audio using the AMR codec. Many modern mobile telephone handsets will allow you to store short recordings in the AMR format, it should be remembered that AMR is a speech format and is unlikely to give ideal results for other audio.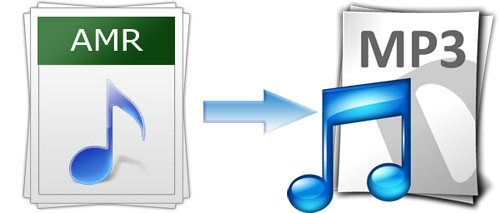 As we know, MP3 format is the most popular audio format for any Media player and portable device, to convert AMR to MP3 and we can enjoy the audio file on any mainstream portable player device without any limitation. How could we convert AMR to MP3? AnyMP4 AMR to MP3 Converter is the best and user-friendly AMR to MP3 Converting software, which can help you convert AMR to MP3 with high converting quality, thus you can enjoy your AMR audio file on iPod touch, iPod nano, iPad, iPhone, iTunes, MP3 player, iRiver, Archos, Xbox, PSP, Android phone and more. Now, we can convert AMR to MP3 according to the following steps with this software.

Free download and install the program
Here you can free download AnyMP4 AMR to MP3 Converter software, and install it on your computer, then you can launch the program to open the main interface.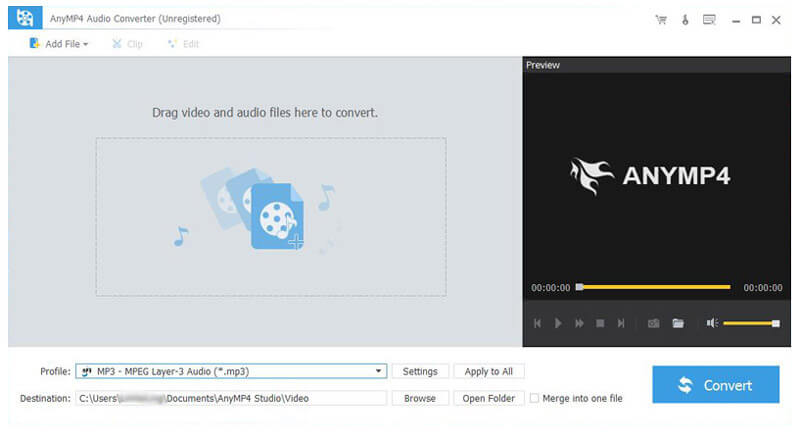 Add AMR audio file and choose output format
After opening the main interface of this AMR to MP3 Converter tool, you can click "Add Video" button to load AMR audio file to the program one by one. Or you can click "File" item in the toolbar and choose "Add Video"/ "Add Folder" option to load single/multiple audio file to the program at one time. Then you can click "Profile" drop-down arrow to open the "Profile" list, and select "General Audio > MP3 – MPEG Layer-3 Audio (*.mp3)" as output format.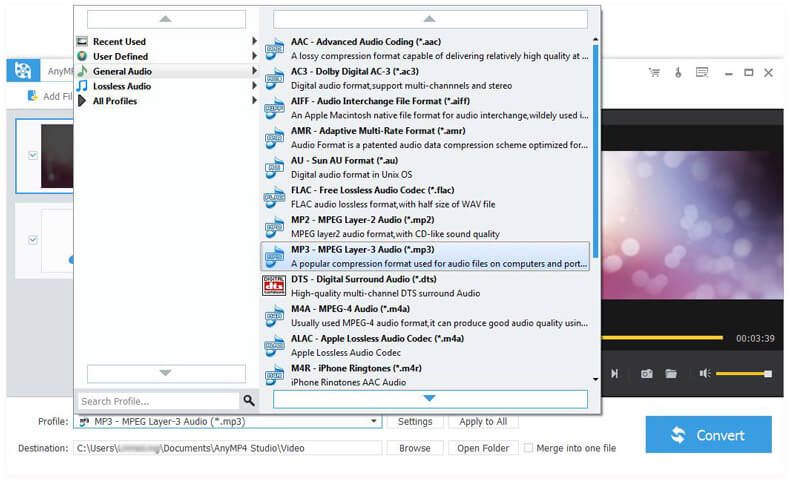 Choose output settings
Click "Settings" button to open the "Profile Settings" window, here you can change the output audio settings such as "Encoder, Sample Rate, Channels, and Audio Bitrate" as you like, and the audio quality would be optimized according to your adjusting.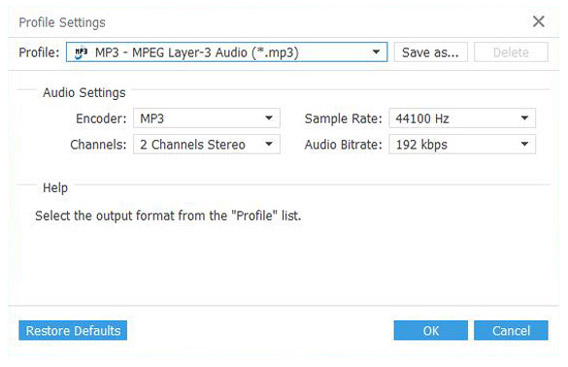 Convert AMR to MP3
After setting all the audio files, you can click "Convert" button. This AMR to MP3 Converter software can support batch conversion, so you can convert all the added AMR files to MP3 audio format just in one conversion.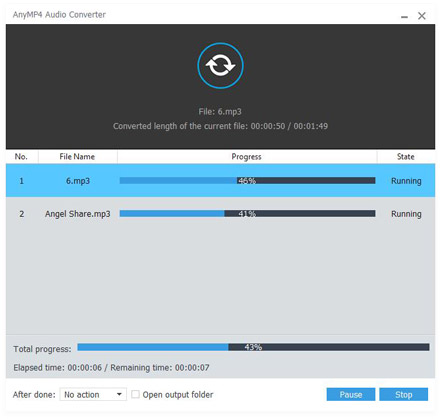 Audio Converter - $19.00
Convert any audio to FLAC, MP3, AAC, WAV, etc. for audiophiles

Windows 8/7/Vista/XP

Audio Converter for Mac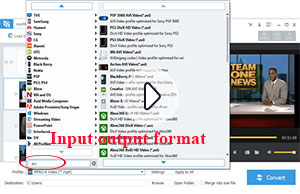 What is MP3?
MP3 is a digital music format which allows CD tracks to be reduced to around a tenth of their normal size without a significant loss of quality. MP3 gets rid of a lot of the information recorded in a song that our ears are not able to hear and then uses complex algorithms to reduce the file size. The MP3 format is a lossy format. It means that it removes the information that your ear doesn't notice thereby making the file smaller. The reason lossy formats are used over raw is that raw audio files are too large to travel over the internet at any great speed. By using lossy formats it enables even dial up users to download mp3 files at a reasonable speed.