AWB to MP3 Converter - How to convert AWB to MP3 for any player device?
AWB (Adaptive Multi-Rate Wideband is a patented wideband speech coding standard developed based on Adaptive Multi-Rate encoding. AWB was developed by Nokia and VoiceAge and it was first specified by 3GPP. A common file extension for AWB file format is .awb. There also exists another storage format for AWB that is suitable for applications with more advanced demands on the storage format, like random access or synchronization with video. AWB operates, like AMR, with nine different bit rates. The lowest bit rate providing excellent speech quality in a clean environment is 12.65 kbit/s. Higher bit rates are useful in background noise conditions and for music.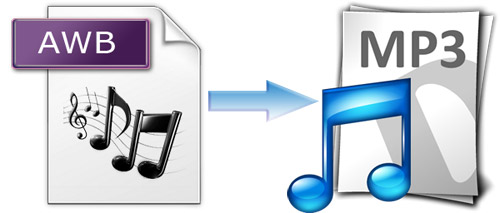 MP3 format is the most popular audio format which supported by any portable device and Media player. Convert AWB to MP3 and you can enjoy the audio file on your iPhone, iPad, iPod touch, iPod nano, Sony Walkman, PS3, iRiver, and iTunes, etc. How to convert AWB to MP3? AnyMP3 AWB to MP3 Converter is the best and easy to use AWB to MP3 Converting software, which has the ability to convert AWB to MP3 with unparalleled converting speed and high output quality. This guide would show you the detailed steps of converting AWB to MP3 with this software.

Free download and install the program
Here you can free download AnyMP3 AWB to MP3 Converter software, and install it on your computer, then you can launch the program to open the main interface.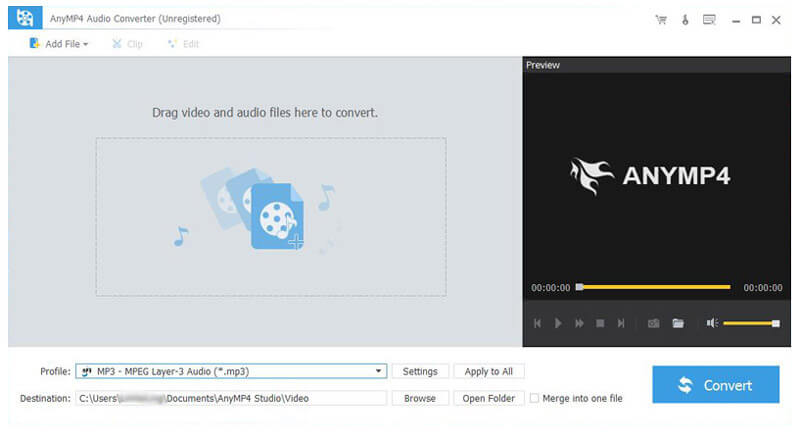 Add AWB audio file and choose output format
After opening the main interface of this AWB to MP3 Converter software, you can click "Add Video" button to load AWB audio file to the program one by one. Or you can click "Add Video" drop-down arrow and choose "Add Folder" option to load multiple audio files to the program at one time. Then you can click "Profile" drop-down arrow to open the "Profile" list, and select "General Audio > MP3 – MPEG Layer-3 Audio (*.mp3)" as output format.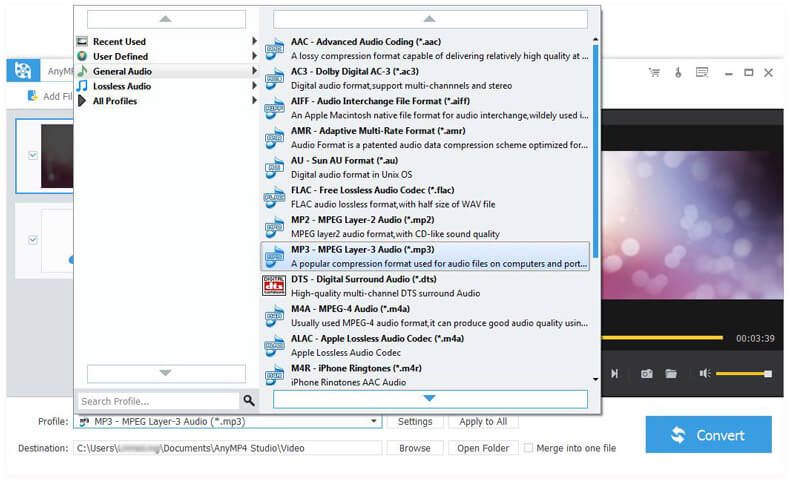 Customize the output settings
To adjust the output effect of the audio, you can open the "Profile Settings" window by clicking "Settings" button, and start to adjust the audio settings such as Audio Encoder, Sample Rate, Channels, and Audio Bitrate.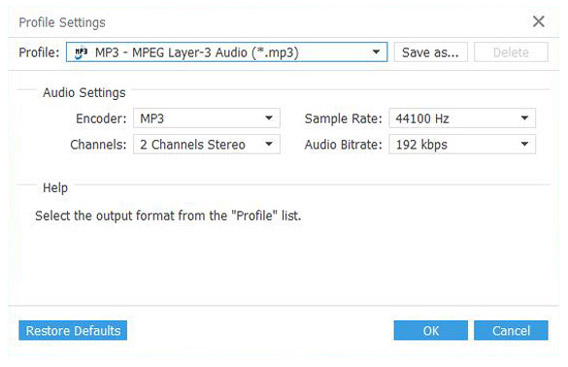 Merge multiple files into one
If you want to join several audio clips together, you can use "Merge" function, first selecting the audio clips you want to merge by pressing "Ctrl" button, and then click "Merge" button in the main interface to join the audio files together.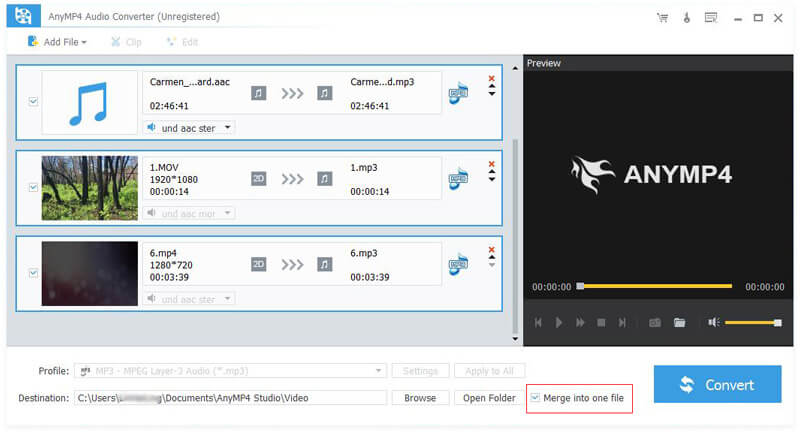 Convert AWB to MP3
After setting all the audio files, you can click "Convert" button. This AWB to MP3 Converter software can support batch conversion, so you can convert all the added AWB files to MP3 audio format just in one conversion.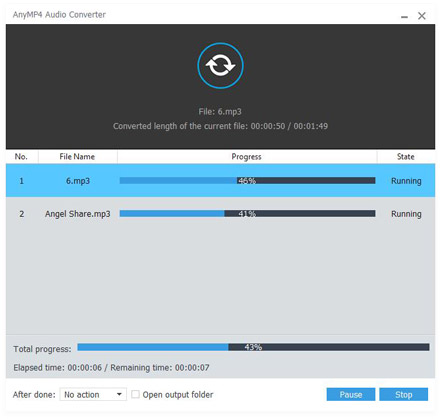 Audio Converter - $19.00
Convert any audio to FLAC, MP3, AAC, WAV, etc. for audiophiles

Windows 8/7/Vista/XP

Audio Converter for Mac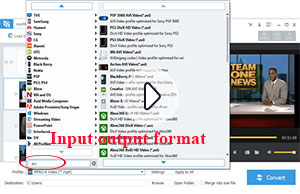 What is MP3?
MP3 is a digital music format which allows CD tracks to be reduced to around a tenth of their normal size without a significant loss of quality. MP3 gets rid of a lot of the information recorded in a song that our ears are not able to hear and then uses complex algorithms to reduce the file size. The MP3 format is a lossy format. It means that it removes the information that your ear doesn't notice thereby making the file smaller. The reason lossy formats are used over raw is that raw audio files are too large to travel over the internet at any great speed. By using lossy formats it enables even dial up users to download mp3 files at a reasonable speed.