Top 5 Video Cutter software to Split Large Video Files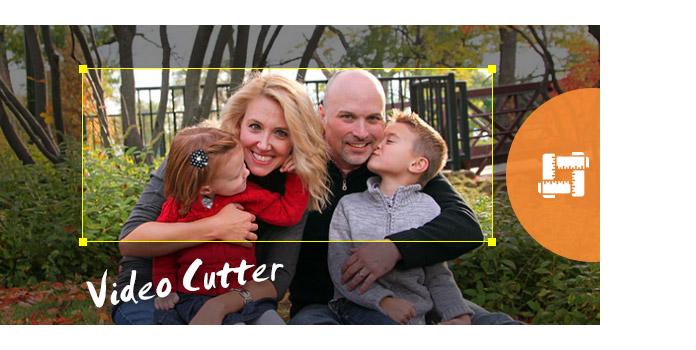 Have you ever considered to add and playback the DVD files or large movies downloaded online on smartphone? There are some major issues that you should solve first. The MPEG format of DVD and the AVI format of online streaming are not compatible with smartphone. Another issue is the large size of the movie, which might much larger than the storage of your smartphone. You have to use some video cutter software to split the video files. You can learn more detail about best 5 video trimmers and see the one you like the most.
All-in-One Video Cutter Program
In order to cut DVD files or online movies, Video Converter Ultimate is the best all-in-one video cutter software for you. The program supports MP4, WMV, AVI, MPEG, FLV and more than 200 video formats. Actually the program is more than MP4 Cutter or video converter, you can learn more detail about the excellent features of the program as below.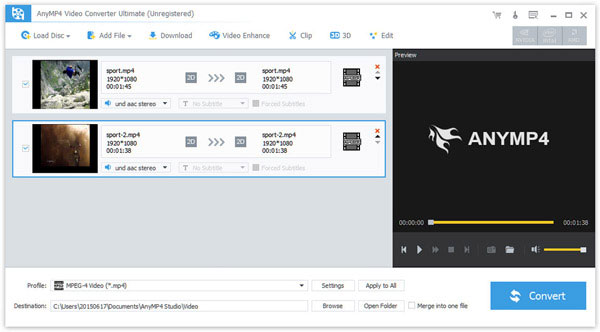 1. It is a powerful software that supports join, cut, convert, enhance, rip, playback and download video.
2. Rip video files from DVD as MP4, MKV, AVI, MOV and other formats, you can use the program for any device.
3. Download videos from online streaming sites, such as YouTube, Vimeo, Metacafe, Facebook and other video-sharing sites.
4. Convert video and audio files to any other formats in high quality and fast speed.
5. Support external audio track and multi-audio track to fully compatible with your commands.
How to Split a Large Video Download Online
When you need to split a large movie downloaded from YouTube to your iPhone, Video Converter Ultimate should be the right video cutter for you. Here is the detail process to use the video downloader and video trimmer to get the desired files.
1. Download and install Video Converter Ultimate from the official website of AnyMp4. And then you can launch the program.
2. Click the Download button on the upper menu, and then paste the URL of the YouTube movie you want to download.
3. It takes a few minutes to download a large movie with 1GB or so. Just make sure the whole video is downloaded completely.
4. Click the Clip button to split video files once you download the video file. It enables you to preview the files before splitting.
5. Choose the Start point and the End point to trim the desired part, remove the unwanted part.
6. And then choose MP4 or iPhone type from the Profile Menu. If you need to compress the video click the Settings to get the desired quality.
Besides the online streaming videos, you can also trim the video files from DVD directly from the program. It should be the Ultimate video trimmer to get the desired files from anywhere you want.
Top Free 5 Video Cutter Software
If you just need to trim the video files on your computer, you can also find some free software. The section explains the most popular video cutting software. You can choose the desired one accordingly.
1. VirtualDub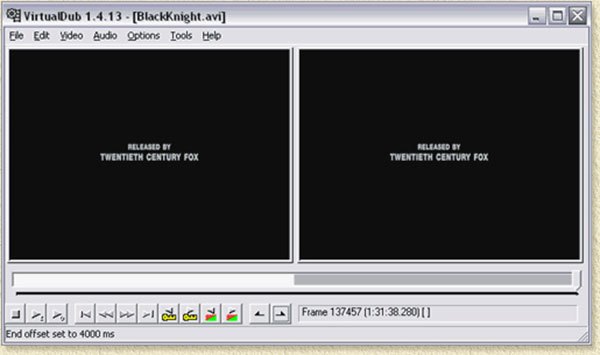 VirtualDub is a free video cutter for Windows platform, which you can use on Windows XP/Vista/7. And it mainly geared toward processing AVI files, although it can read MPEG-1 and also handle sets of BMP images. The software is featured for trimming and cleaning up video before exporting to tape or processing with another software. Another features should be mentioned for the software is the batch processing capabilities for processing large number of files at the same time.
2. iMovie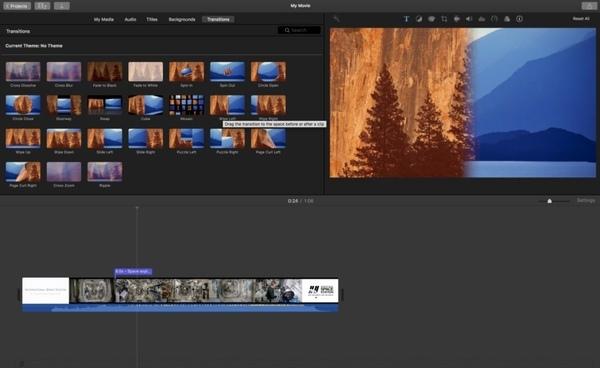 iMovie is the most frequently used video cutting software for Mac users. The latest version of iMovie is compatible with OSX 10.10 or later operation systems. The supported video format for iMovie is MOV, MP4, MPEG-2, AVCHD, DV, HDV, MPEG-4 and H.264. Besides the features for joining, splitting and editing features, you can also sync the video clips between your Mac and iPhone with the software. If you purchased the Mac computer a period of time ago, you might have to purchase the software with US$14.99. And now you can always find it free of charge in Mac Store.
3. Avidemux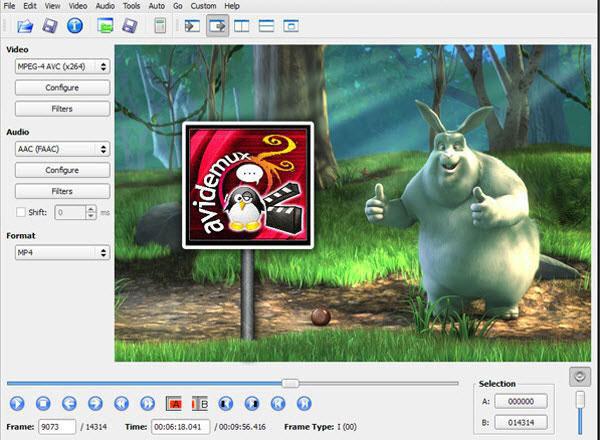 Avidemux is a free cross-platform video editor designed for simple cutting, filtering and encoding tasks. You can use the software for Linux, BSD, Mac OS X and Microsoft Windows. It supports AVI, DVD compatible MPEG files, MP4 and ASF, using a variety of codecs. It is a simple software that tasks can be automated using projects, job queue and powerful scripting capabilities. Compared to the other free video cutters, you can find the software is still updating, If you are still searching for a suitable software to split video files for you, you can choose Avidemux as an option.
4. Free Video Cutter Joiner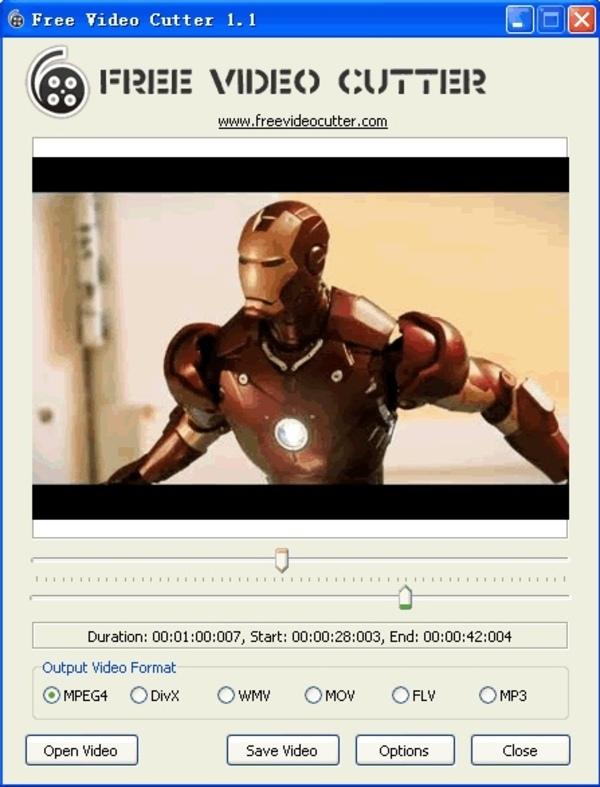 Just as the name of Free Video Cutter Joiner, the software is a free video cutting software as well as video joiner. It supports Windows 10/ 8/ 7/ XP/ Vista. And you can use any audio and video formats, including AVI, MP4, FLV, WMV, MOV, VOB, 3GP and others. When you use the software to split video files, you can have a lossless video cutting with ease. What is more important, the software also provides a fast speed for video cutting process to remove the unwanted part like commercials, outtakes, trailers and other information. It should be one of the easiest video cutter and joiner software to split large video files.
5. DVD Cutter Plus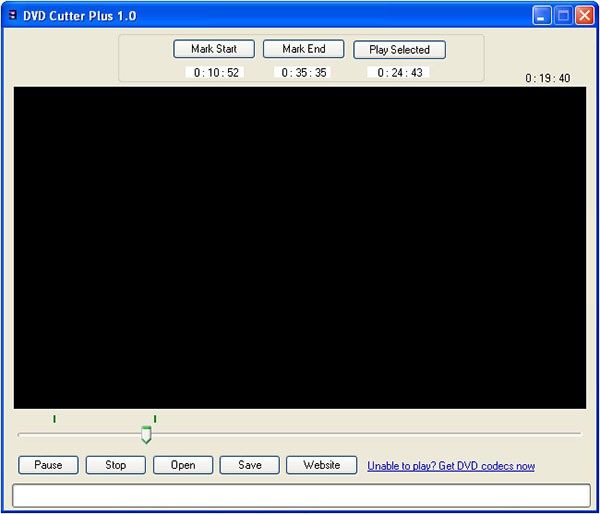 DVD Cutter Plus is another video cutter for DVD files. The software is compatible with all Windows version, including Windows 10. Instead of multiple video files, you can only use the software with DVD files only. A DVD clip made by this software has same video quality as of original DVD so you can enjoy it at its best in your favorite DVD player. It can really be very helpful for cutting out small parts from large DVD video. If you have a large collection of DVD files and love to use DVD for iPhone or other device, the software should a nice choice.
Conclusion
When you need to use some video cutters to split large video files, you can choose the most popular 5 cutters from above list. The video splitter software provides various features, cut or split large video files, join and combine different clips, extract and save particular files, playback certain files and even split DVD into different video clips. Among all the video trimming software, Video Converter Ultimate is the versatile solution for you, you can convert video files to the desired format, download online streaming sites and rip DVD to MP4 and other formats before cutting MP4 files. When you make a final decision, you can pick up the desired software from the list above.