Top 6 Video Merger Software to Join Video Files Easily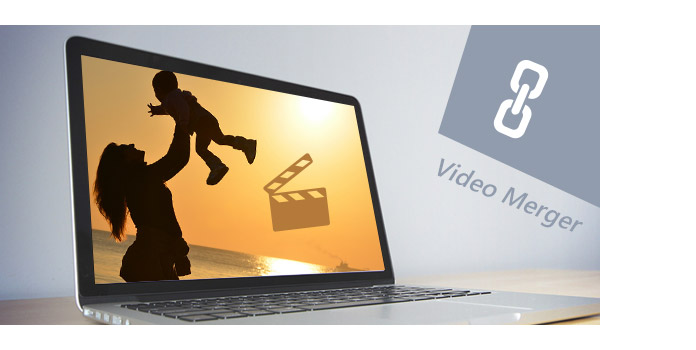 It is an easy process to playback the different video files. But when you want to edit video files, or even merge them into a whole, it should be another case. In order to join videos with different formats, you need a video merger to achieve the effect. What should be the best video merger software? The article explains some excellent tools with various features. You can choose the desired video merger according to your requirements.
1. Video Converter Ultimate
AnyMP4 Video Converter Ultimate is the most powerful and comprehensive video merger to combine, split, convert, playback, and edit different video formats. You are able to download online video files from YouTube or other online video streaming. And you can also rip video from DVD disc. Moreover, the software also has an excellent feature to enhance the video quality. It should be the Ultimate video merger software for you to join different video formats.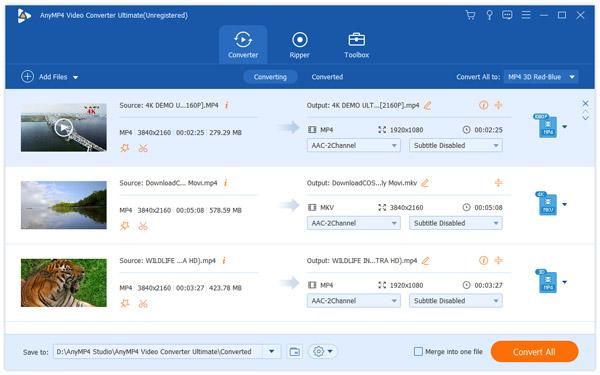 1. The video merger supports MP4, MKV, M4V, AVI, MOV, MPEG, FLV, MP3, WMA, WAV, and 200+ output formats.
2. You are able to search for the appropriate subtitles and then use the software to put audio files with the video together.
3. The software is able to download 4K YouTube video files and play on portable devices.
4. Another reason to choose the video merger is the excellent speed and high quality of the software.
5. Just as the name of the software, you can also convert video to any device compatible format.
2. Alon Video Joiner
Alon Video Joiner let you join multiple video clips of AVI, MPEG, MP4, MOV, RealMedia, and WMV/ASF together into one large video file. When you change the orders of the video files, you can combine as many video files to a whole without any restriction. And you can also use the software to create video slideshow. The video merger also provides a handy user interface helps you achieve the result with few easy steps.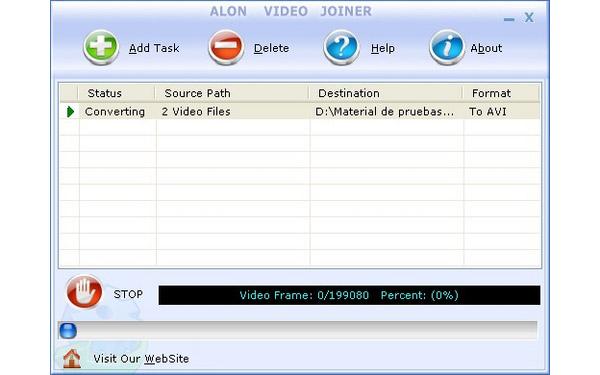 1. Join same format or different formats of AVI, MPG, WMV, ASF, MP4, MOV and RealMedia.
2. The video merger provides review movie before joining video files.
3. It not only allows you to merge video files, but also let you convert them to the AVI, MPEG, WMV and MOV format.
4. The software takes up a pretty low amount of system resources, can take a while to complete a task and manages to preserve a good image and sound quality after conversion.
5. Customize status, source path, destination and format of each task.
3. Movica
Movica is an open source and versatile video combiner, which helps you play, join, split, trace and manage video files. And you can also access to other three tools, AsfBin, MpgTx and flvtool that handle the video editing functions on the backend. When you want to use the video merger, you have to Net Framework and Windows Media Player (for video playback) to be installed on your system.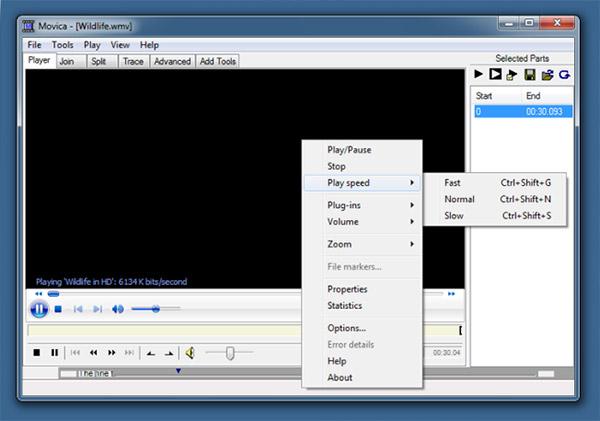 1. Copy, paste and fine-tune different selections of video easily.
2. Join multiple video files in the same format or even in different formats.
3. The video merger is able to save and play selected scene without editing the movies.
4. Movica has a handy feature called Moviclips that lets you save selected portions from a video for editing.
5. There are multiple shortcuts to handle the works of videos with ease.
4. MediaJoin
MediaJoin is another video merger for Windows. It works with Windows XP and above operation system, including Windows 10. The freeware supports WMA, WAV, OGG, AVI, MPEG-1, MPEG-2, WMV, and MP3 formats. In order to join different video formats with MediaJoin, you only have to add the files to the video merger, and then click the Join button to make them into a large video file with few clicks.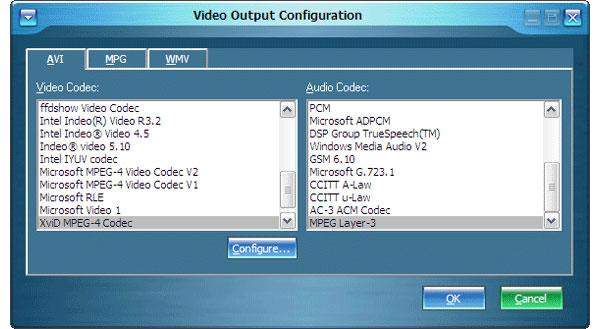 1. The video joiner supports you to specify the compression codecs for the video and audio, bitrates/frame rates, or video profiles.
2. It includes audio tag information for combined output audio files.
3. The software supports more formats than other audio and video mergers on the market.
4. What is more, the software can also be used to combine Text file and other notes.
5. It provides the full control over the output formats when you join videos.
5. Free Video Joiner
Free Video Joiner is a free video merger with some simple functions. The software includes most of the video encoders and decoders, which means you can convert or join different video formats as a whole. Besides the ordinary video formats AVI, WMV, MOV, MP4, you can also add DVD, VCD compatible MPEG format. What is more important, there is no restriction for the video merger to join different video files.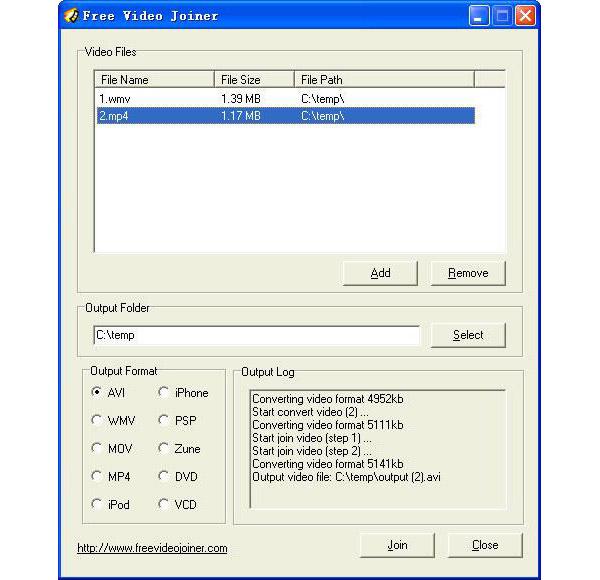 1. The software is able to join different video files without any quality loss. 2. Support some presets formats, such as iPod, iPhone, Zune, PSP video format.
3. It provides a superb easy process to join different video files.
4. You can find most of the video encoders and decoders to get the desired files.
5. The default width and height of video are same with the first video file that you choice.
6. Video Toolbox
When you want to join different video files online, Video Toolbox can be the video merger you should take into consideration. It is a free video merger capable of process video files up to 600MB, which originally is 300MB. The software is able to analyze and display detailed information about the codec, bit rate, frame rate, resolution, etc. Once you register the software, you can use the software to combine different video formats with ease.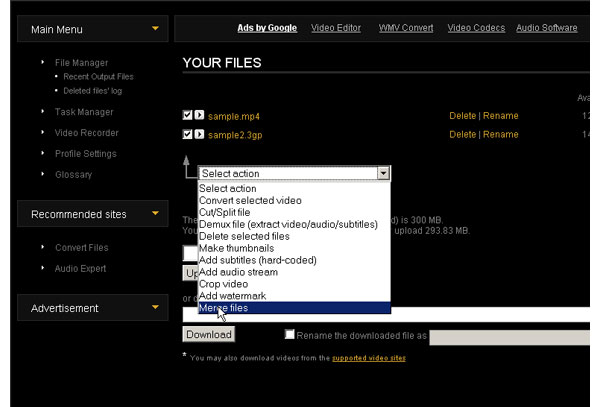 1. Add text watermark and embedded subtitle to the video files.
2. It is capable to merge different video files or split into the desired part.
3. The software is able to extracts audio, video or subtitle text from a file.
4. The conversion feature helps you migrate between different video formats, including video formats as well as audio formats.
5. Records video from your webcam or another movie device.
Conclusion
Actually it is really difficult to choose a desired video merger, specially a free one. When you choose some listed software, you might find the software only works with lots of restriction, some might not even compatible with your operation system. And the online video merger Video Toolbox is powerful, but also restricted to the size of the video and the speed of Internet. When you an All-around video-combining tool, AnyMP4 Video Converter Ultimate should be the software that you need taken into consideration. Besides the video joining features, you can also access to lots of other excellent functions, such as download online video, rip DVD disc, join audio and video movie and so on. If you have some great software to merge different video files for you, I am looking forward to hearing more information from you.