MP4 to iMovie Converter - How to import MP4 to iMovie?
iMovie is a video editing software sold by Apple Inc., and it is a part of iLife suite of Macintosh applications. It allows users to edit their own family movie. When iMovie firstly appear it is popular with simplification, and most of the work is finished by simple clicking and dragging. iMovie can process high-definition video from HDV camcorders or AVCHD camcorders, so MP4 can not be imported to iMovie directly. In fact, it is very easy for you to import MP4 into iMovie, because you can firstly convert MP4 to iMovie supported video formats. Here I can recommend you a useful tool for you – AnyMP4 Video Converter for Mac.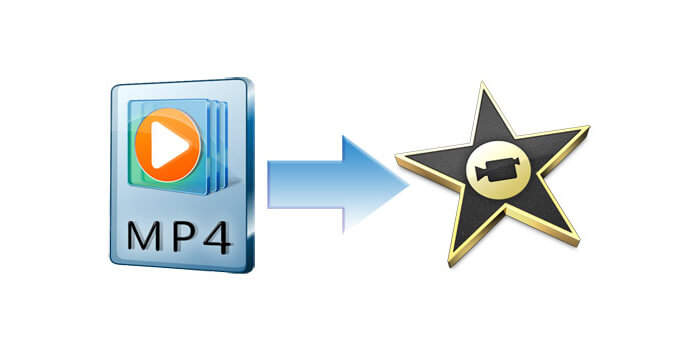 AnyMP4 Video Converter for Mac is the professional software for Mac OS users, and it can convert any video to various video formats such as MP4, FLV, AVI, MOV, 3GP, WMV, etc. So you can watch them on many portable devices like iPhone 5, iPad 4, Samsung Galaxy S3, Google Nexus, etc. Besides, you can import these videos to iMovie, iDVD and Final Cut Pro. Also, it provides some editing tools for you to choose according to your needs. This guide will help you how to convert MP4 to iMovie with this software.

Download and install
You should firstly download AnyMP4 Video Converter for Mac from our official website and then install it on your Mac.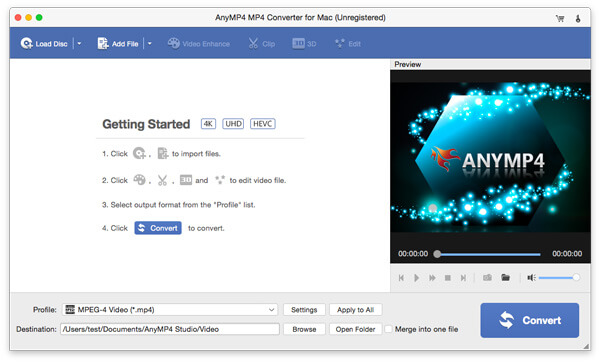 Add MP4 video file
You can click "Add Video" button in the main interface to add the original MP4 video file. Certainly, you can add one or more video files to this program at the same time.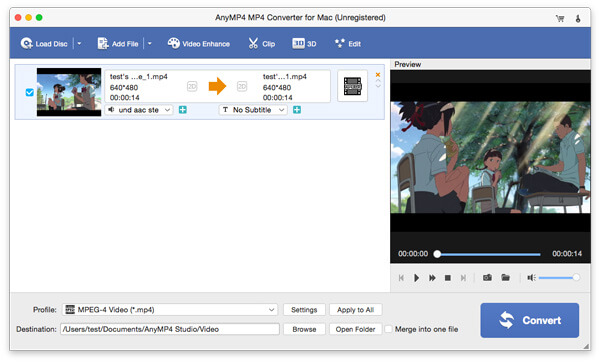 Select the output format
Click "Profile" drop-down list, where you can set the output format. Then you can input "iMovie" in the search box, and it will show up in the right list.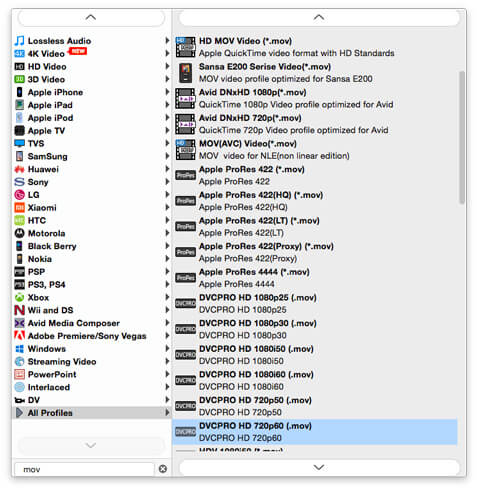 Adjust the video effect
If you are not satisfied with the effect of the video, you can adjust it with this software. In the "Edit" window, all the effect parameters including Brightness, Contrast, Saturation, Hue and Volume are available for you to modify.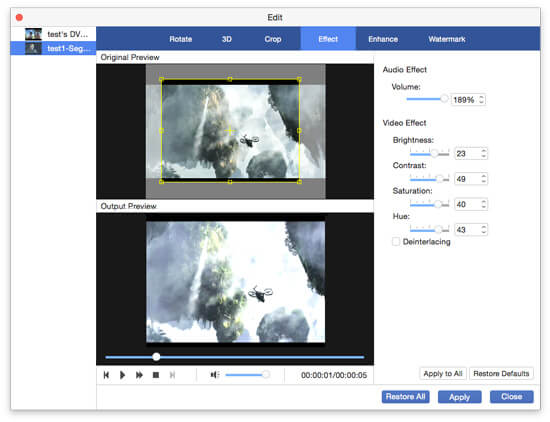 Add watermark
You can also add text or picture watermark on the screen of the video by clicking "Watermark" button in the "Edit" window. Also, you can move it to any place on the screen.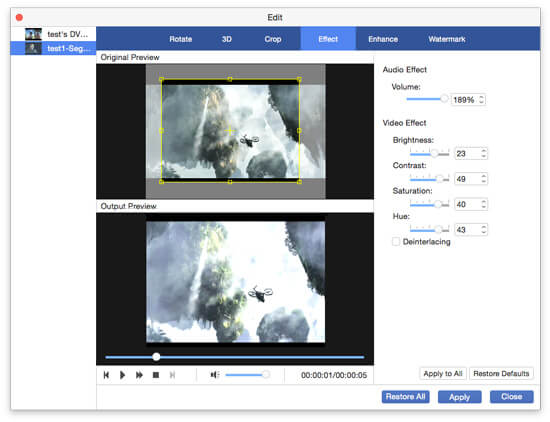 Start to convert
At the last step, you can click "Convert" button at the lower-right of the main interface, then you can convert MP4 to iMovie with this AnyMP4 Video Converter for Mac.

Convert DVD/Video to MP4 for playback on Apple iPad, iPhone

Mac OS X 10.5 or above

MP4 Converter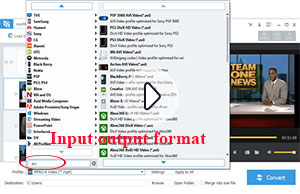 What's MP4?
MP4 is short for MPEG-4 Part 14, and it is a multimedia container format which is mainly used to store digital video and digital audio streams, and it can also be used to store other data such as subtitles and still images. MPEG-4 Part 14 allows streaming over the Internet. The only official filename extension for MPEG-4 Part 14 file is .MP4.