AU to MP3 Converter - How to convert AU to MP3 for iPod/iPod touch/iPod nano?
AU file format is a simple audio file format introduced by Sun Microsystems. Newer files have a header that consists of six unsigned 32-bit words, an optional information chunk and then the data. The audio data segment begins on an eight-byte boundary immediately following the annotation field. Audio data is encoded in the format identified by the file header. The current implementation supports only a single audio data segment per file.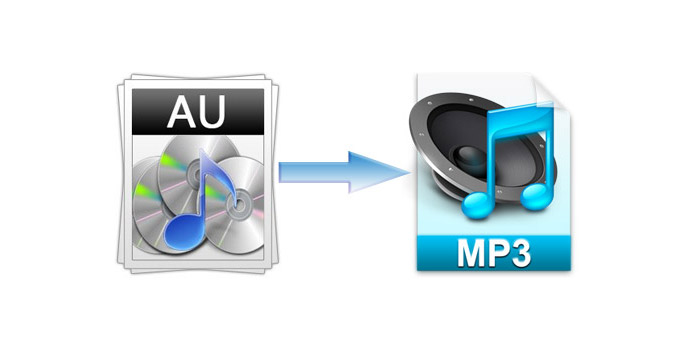 MP3 is a popular compression format used for audio files on computers and portable devices. It is a method to store good quality audio into small files by using psychoacoustics in order to get rid of the data from the audio that most of the humans can't hear. As Au audio file can't be supported by many MP3 players and mainstream devices, we should convert AU to MP3 for playback on our iPod/iPod touch/iPod nano, iPad, iPhone, Android phone, PS3, Xbox, and iRiver, etc. AnyMP4 AU to MP3 Converter is the best AU to MP3 Converting software, which has the capability to convert AU to MP3 for more enjoyment. How to convert AU to MP3? This guide would show you the detailed steps of converting AU to MP3 with this software.

Free download and launch the program
Here you can download this AU to MP3 Converter software, and install it on your computer. And then you can launch the program to open the main interface.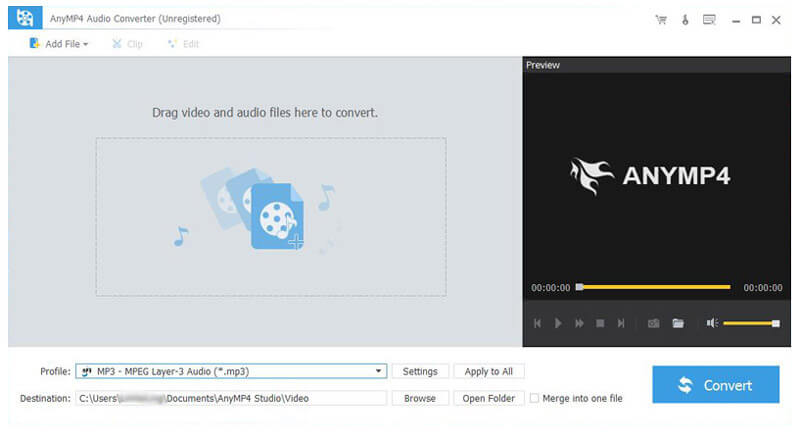 Add AU file to the program
Click "Add Video" button and open your AU folder saved on your PC local disc to add them to the program one by one. Or you can click "Add Video" drop-down arrow and select "Add Folder" option to load the whole audio folder to the program at one time. Also you can click "File" item from toolbar and select the add file option to add AU audio file to the program.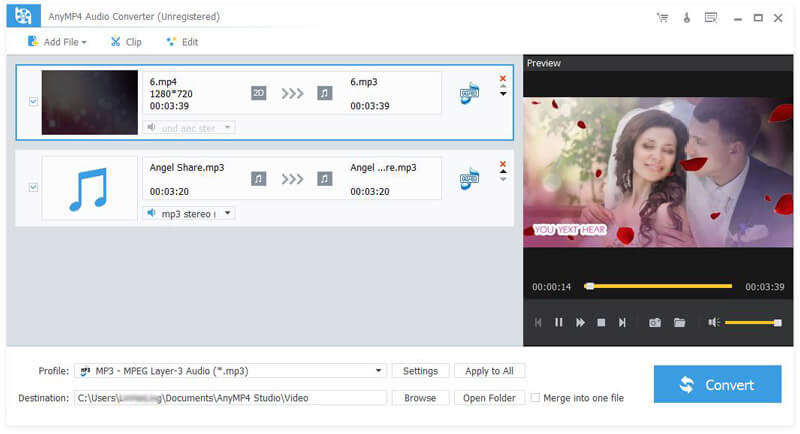 Choose output format
Then you can click "Profile" button to open the "Profile" list, here you can choose "General Audio" item to select "MP3 – MPEG Layer-3 Audio (*.mp3)" format as output format. Of course, this program allows you to convert AU to other audio formats such as WAV, AAC, AC3, AIFF, WMA, and M4A, etc., you can choose one of them as output format according to your need.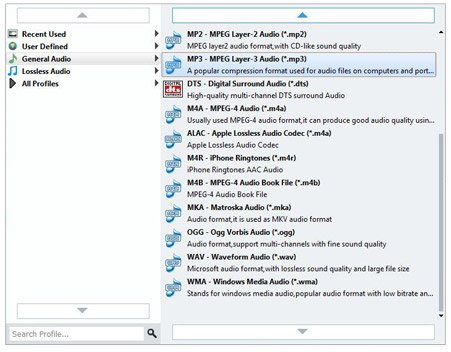 Change output settings
Click "Settings" button and open the "Profile Settings" window, here you can choose output settings such as "Audio bitrate, Encoder, Sample Rate, and Channels" to optimize the audio quality.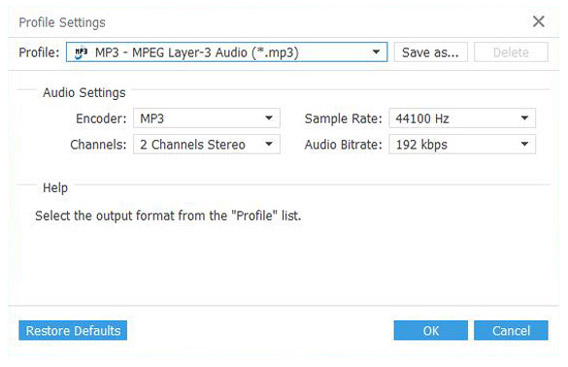 Convert AU to MP3
Click "Convert" button to complete the AU to MP3 conversion. All your converted files would be saved on your selected destination, thus you can enjoy the converted MP3 files on your players and portable devices.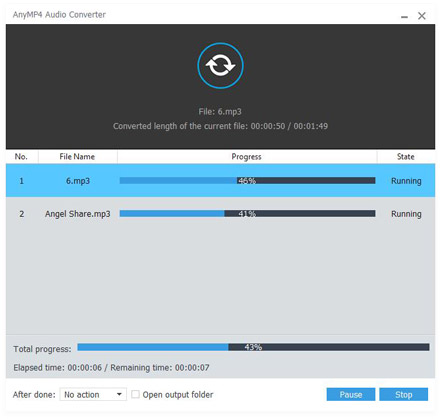 Audio Converter - $19.00
Convert any audio to FLAC, MP3, AAC, WAV, etc. for audiophiles

Windows 8/7/Vista/XP

Audio Converter for Mac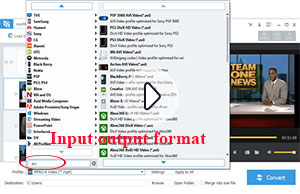 What is MP3?
MP3 is a digital music format which allows CD tracks to be reduced to around a tenth of their normal size without a significant loss of quality. MP3 gets rid of a lot of the information recorded in a song that our ears are not able to hear and then uses complex algorithms to reduce the file size. The MP3 format is a lossy format. It means that it removes the information that your ear doesn't notice thereby making the file smaller. The reason lossy formats are used over raw is that raw audio files are too large to travel over the internet at any great speed. By using lossy formats it enables even dial up users to download mp3 files at a reasonable speed.