PCM to MP3 Converter - Convert PCM to MP3 and other audio file
"I have lots of WAV PCM audio files on my PC that I would like to convert into MP3, as my MP3 player can't play PCM audio file, does anybody know of a professional program out there that can do this?" PCM stands for Pulse-code modulation, which is a method used to digitally represent sampled analog signals. It is the standard form for digital audio in computers and various Blu-ray, DVD and Compact Disc formats, as well as other uses such as digital telephone systems. PCM streams have two basic properties that determine their fidelity to the original analog signal: the sampling rate, which is the number of times per second that samples are taken; and the bit depth, which determines the number of possible digital values that each sample can take.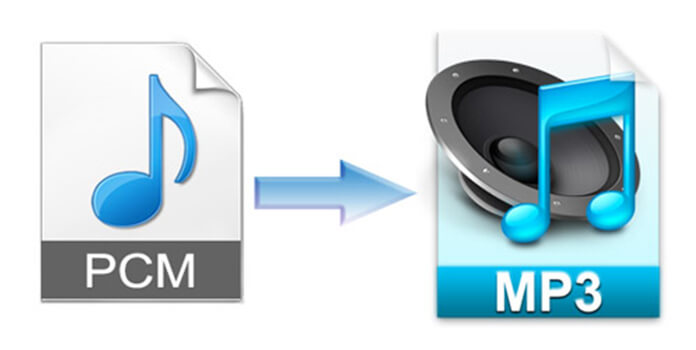 If you have saved some PCM audio files on your PC local disc and there is no media player can play it, thus you need to convert PCM to MP3 and then play it on your MP3 players. AnyMP4 PCM to MP3 Converter can help you convert PCM to MP3 and then you can play the audio file on your iTunes, iPhone, iPod, iPad, Windows Media Player, MP3 Player, Windows phone, or Android Phone as you like. It can also convert PCM to other audio formats such as WAV, AAC, OGG, MP2, AIFF, WMA, and AC3, etc. How to convert PCM to MP3 with the best PCM to MP3 Converter? This guide would show you the detailed steps of converting PCM to MP3 with this software.

Free download and launch the program
Here you can download PCM to MP3 Converter software, and install it on your computer. And then you can launch the program to open the main interface.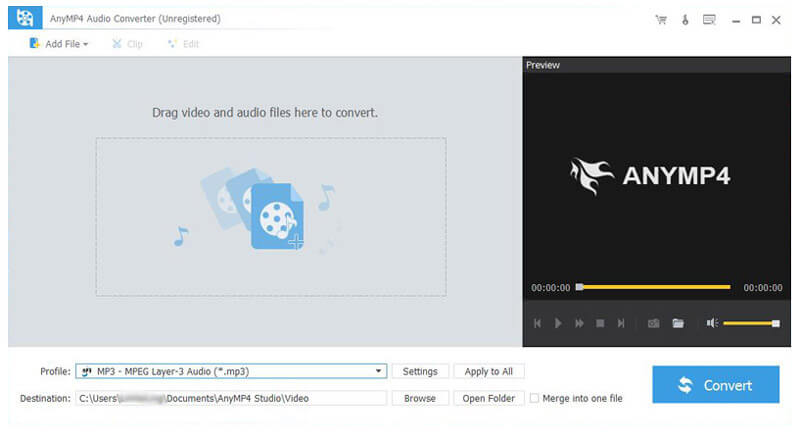 Add PCM audio and choose output format
Click "Add Video" button and open your PCM folder saved on your PC local disc to add them to the program one by one. Or you can click "Add Video" drop-down button and select "Add Folder" option to load the whole audio folder to the program at one time. Then you can click "Profile" button to open the "Profile" list, here you can choose "General Audio" item to select "MP3 – MPEG Layer-3 Audio (*.mp3)" format as output format.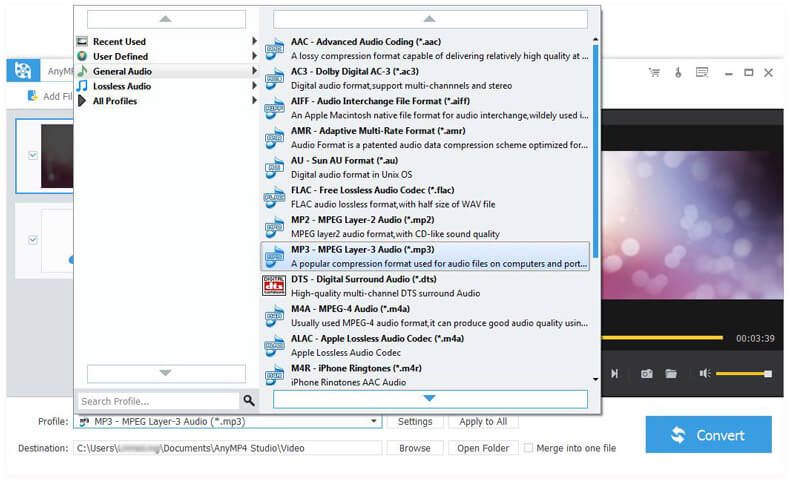 Choose output settings
Click "Settings" button and open the "Profile Settings" window, here you can choose output settings such as "Audio bitrate, Encoder, Sample Rate, and Channels" to optimize the audio quality.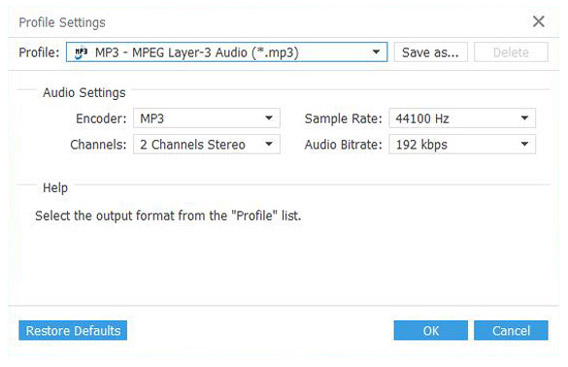 Convert PCM to MP3
Click "Convert" button to complete the PCM to MP3 conversion.

Audio Converter - $19.00
Convert any audio to FLAC, MP3, AAC, WAV, etc. for audiophiles

Windows 8/7/Vista/XP

Audio Converter for Mac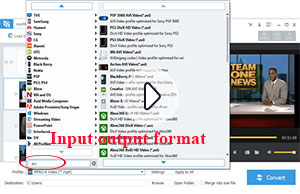 What is MP3?
MP3 is a digital music format which allows CD tracks to be reduced to around a tenth of their normal size without a significant loss of quality. MP3 gets rid of a lot of the information recorded in a song that our ears are not able to hear and then uses complex algorithms to reduce the file size. The MP3 format is a lossy format. It means that it removes the information that your ear doesn't notice thereby making the file smaller. The reason lossy formats are used over raw is that raw audio files are too large to travel over the internet at any great speed. By using lossy formats it enables even dial up users to download mp3 files at a reasonable speed.