Best HD Video Player - Play and full enjoy 1080p HD video
HD (High-definition) video is any video system of higher resolution than standard-definition (SD) video, and most commonly involves display resolutions of 1,280×720 pixels (720p) or 1,920×1,080 pixels (1080i or 1080p). High-definition image sources include terrestrial broadcast, direct broadcast satellite, digital cable, high definition disc (BD), digital cameras, internet downloads and the latest generation of video game consoles. A number of online video streaming/on demand and digital download services offer HD video, among them YouTube, Vimeo, Hulu, Amazon Video On Demand, Netflix Watch Instantly, and others. Due to heavy compression, the image detail produced by these formats are far below that of broadcast HD, and often even inferior to DVD-Video (3-9 Mbit/s MP2) upscaled to the same image size.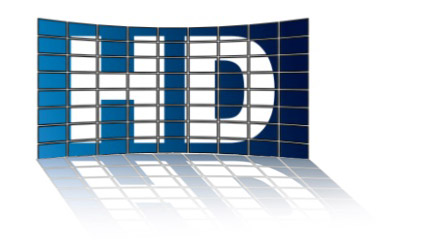 To make HD video get the perfect effect when playing, we should have professional Media Player software. This Best 1080p Player has the powerful playing function to help you play any Blu-ray movie with ease, and even the 1080p high-definition video. With the versatile Media Player, you can full enjoy the 1080p HD video in fluent image and true high quality video. The unbelievable audiovisual effect brings you much more feeling of home theater and vivid life. Here you can free download AnyMP4 HD 1080p Video Player and install it on your PC.

Launch and open the program
After installing AnyMP4 1080p Player for windows, you can start to launch it and open the main interface as below.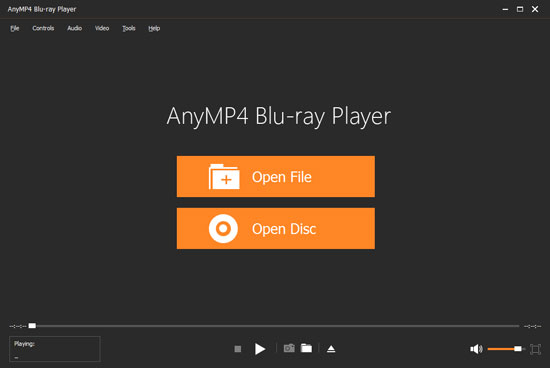 Add HD video to the program
Click "Open File" button and select the HD video to open it on the program or you can click "File" drop-down list at top left of the main interface and select "Open File" to open HD video.

Play the 1080p HD video
After opening the HD video, this program would play it automatically. Here you can enjoy the high-definition image and perfect audiovisual effect.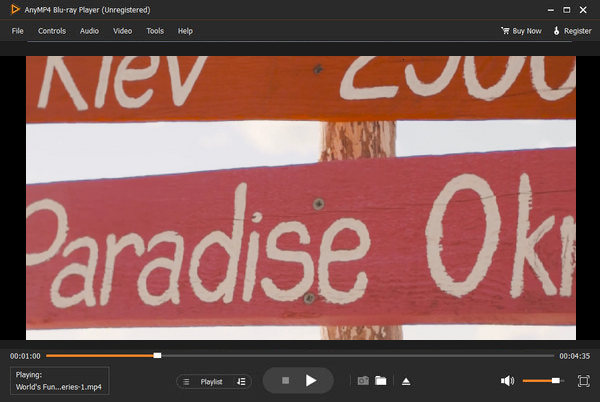 Take snapshot with the perfect HD Video Player
While the video is playing, click the "Snapshot" button to take a picture from a video. Click Open Snapshot Folder to find the captured picture. You can choose the snapshot format and the snapshot folder in the "Preference" window. And also you can choose the image format like JPEG, PNG, and BMP.

Blu-ray Player - $39.00
Best Blu-ray Player software for your Home Entertainment

Windows 8/7/Vista/XP