Why and How to Fix VLC Won't Play DVD Issues on Windows and Mac

What should you do if VLC does not work for DVD? When it comes to free DVD player, VLC Media Player should be the top choice. It is the free and open cross-platform multimedia player, to play DVDs, audio CDs, VCDs and other popular digital media formats. In another word, you can play everything and most codecs, in totally free way, and among all platforms. When VLC won't play DVDs, it should be an embarrassing situation. You can learn more detail about the solutions to fix the problem from the article.
Part 1: Why VLC Won't DVD on Windows and Mac
The article listed frequently appeared situations, and related solutions of VLC DVD player not working.
• VLC Media Player won't play DVD. The DVD disc is always ejected, or nowhere to be found.
• The DVD video and audio files are choppy, or the yellow warning notification appears, while the DVD playing is stuttering.
• VLC fail to play the whole DVD movie. It will always stops after playing few seconds of the beginning.
• After the OS X or Windows 10 update, the VLC DVD player won't work.
• And VLC does not support Blu-ray DVD playing. Thus, there is no doubt that VLC not playing Blu-ray DVDs. To solve this problem, a new Blu-ray player is required.
Part 2: 4 Methods to Fix VLC Won't Play DVD
When you follow the methods, you can fix most of the issue for VLC won't play DVD. Just learn more detail about the 4 methods as below.
Method 1: Reinstall The Latest Version of VLC Media Player
The older version of VLC DVD player may not suit new released DVD codecs, and sometimes it might even cause error, that VLC fail to play DVD. As a result, uninstall the old version and reinstall the latest VLC can fix VLC corresponding to DVD drive.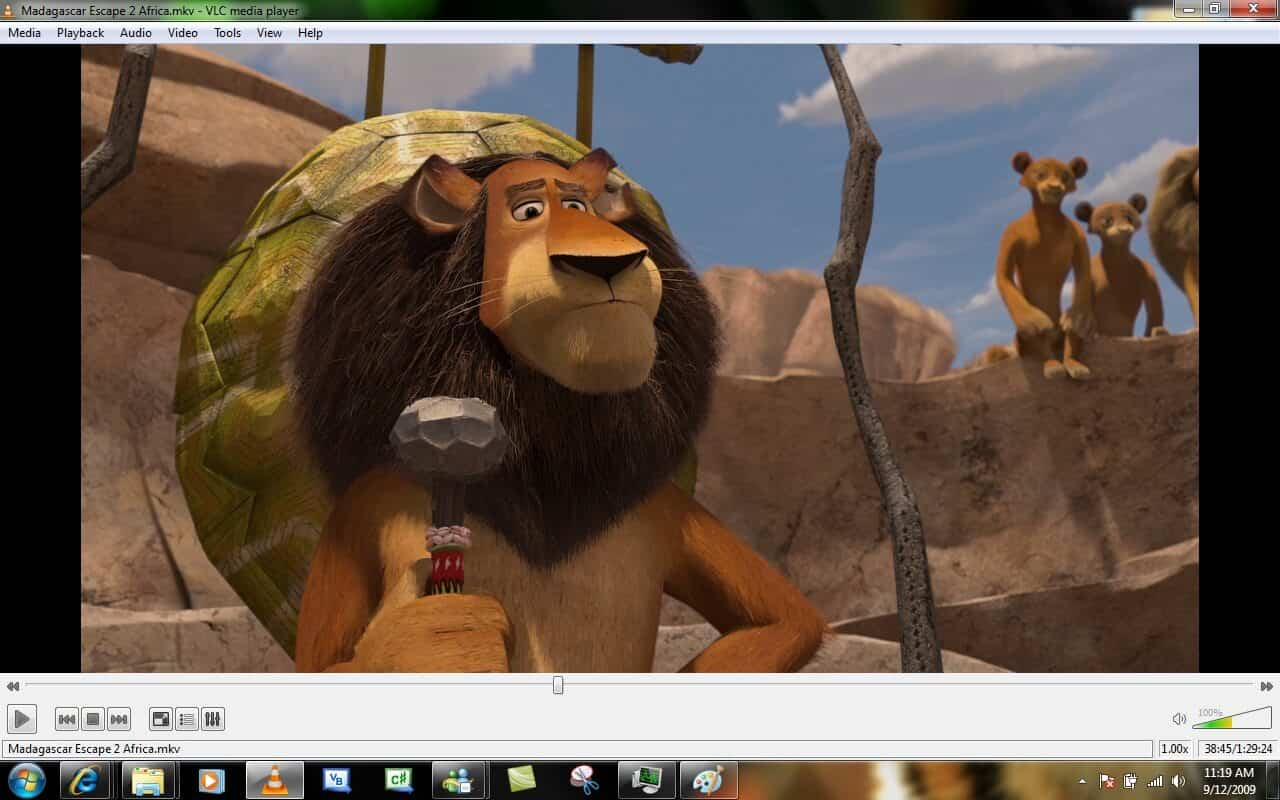 Method 2: Reset VLC Preferences and Restart VLC
Launch VLC DVD player, and then open "Media" menu, to choose "Open Disc". Select "DVD" under "Disc Selections" and then replay the DVD file to check whether VLC can play DVD or not. Just change for Windows Media Player or iMovie to make sure the DVD driver is working well.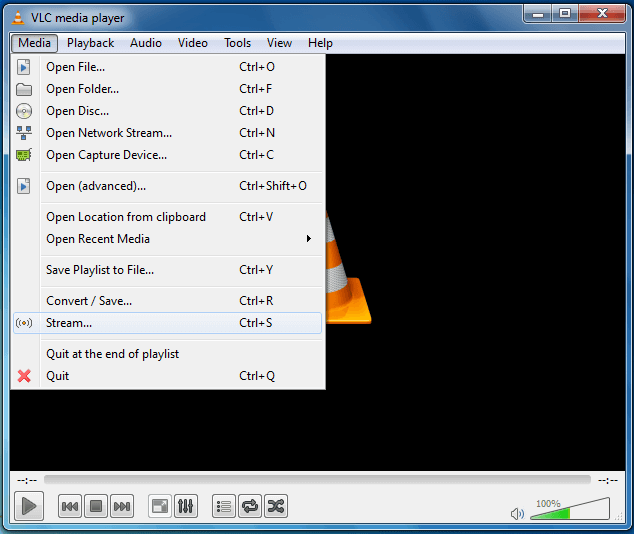 Method 3: Install Libdvdcss – Encrypt and Play Commercial DVDs
If you insist on playing commercial DVD discs with VLC Media Player, then the third party application should be installed, to encrypt and read DVDs on computer. Libdvdcss is the essential tool, to play encrypted DVD with VLC, including all regions of DVD discs.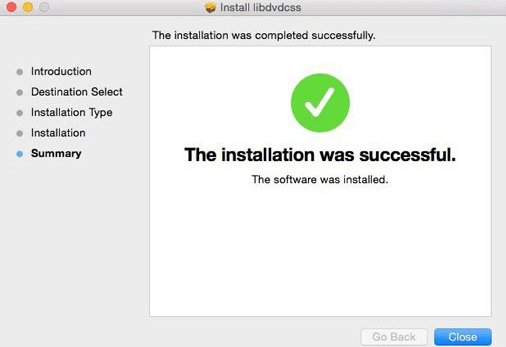 Method 4: Enhance System Compatibility after OS Upgrade
The reason why VLC does not play DVD on Windows or Mac may be caused by the new OS upgrade. The common operation is to locate "Security and Maintenance", to click "Troubleshooting Computer Problems", "Programs" and "Run programs previously made for Windows" in order. Tap the VLC program, and then hit "Try Recommended Settings" and "Test The Program", to fix VLC won't play DVD discs on Windows and Mac computers.
Part 3: Rip DVD to video to solve VLC won't play DVD
What should you do if VLC still won't play DVDs with above solutions? As for the case, you can turn the DVD into video format. And then you can use VLC to playback the video files without problem. AnyMP4 DVD Ripper should be the best program to rip DVD files to any video format that make DVD works with VLC. What is more, you can also enjoy the editing features or convert video formats for iPhone, iPad, Samsung and other devices in the optimal.
How to Rip DVD to video that play for VLC
Step 1: Load DVD to the program
Just insert the DVD to the DVD driver. Once the computer detects the DVD files, you can add the DVD to the program. Click the "Load Disc" button to add the DVD file.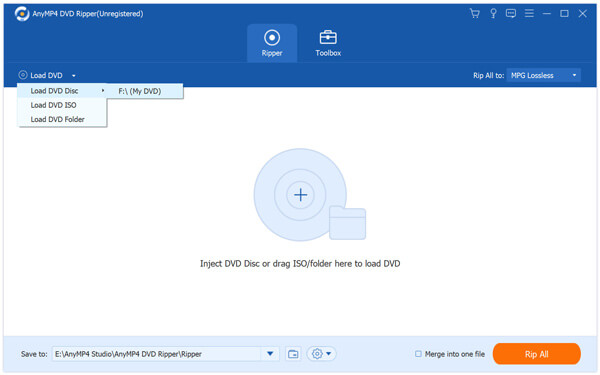 Step 2: Choose the output format for VLC
And then you can choose the desired format. VLC supports most of the video format, but it is recommended to rip DVD into MP4. And then you can use the video for most of the devices.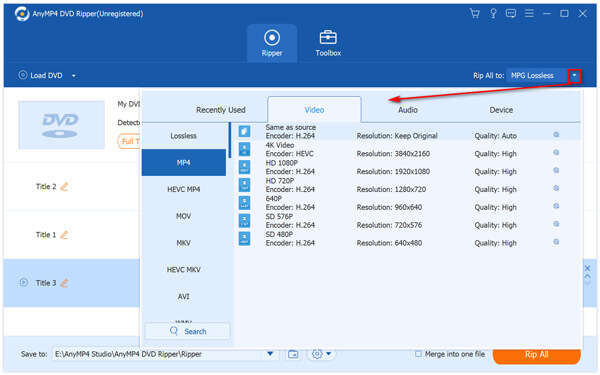 Step 3: Convert video compatible for VLC
Select the video format from "Profile", which you can choose MP4, MOV, WMV or even the smartphone directly. Click the "Convert" button to convert video that play with VLC.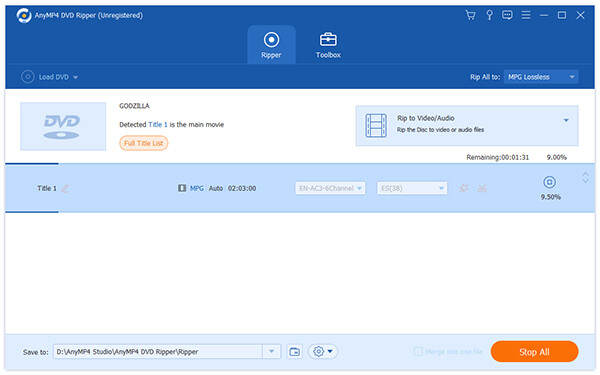 Step 4: Play DVD with VLC in video format
And now you can playback the DVD in video format with VLC now. It only solve the VLC won't play DVD, but also choose the optimal format for your device.
Bottom Line
When VLC won't work for DVD disc, you can restart the VLC and check the DVD driver first. And then the listed 4 methods can fix most of the issues for DVD playback on VLC. If the above solutions still do not work, you can use AnyMP4 DVD ripper to rip DVD for any format. Whether you need to play DVD for VLC, WMM, iMovie or any other program. If you have more queries about VLC does not work for DVD, you can feel free to let us know in the comments.