How to output several DVD video clips as one FLV file?
If you are fond of online video and often visit Youtube, then you must be familiar with FLV video format. Designed to be transmitted through the Internet, FLV video format possesses small file size as well as excellent video quality. Dedicated for online video fans, AnyMP4 DVD Ripper is capable of ripping DVD video to FLV format in order to put it online. It also enables you to personalize video effect before putting it on the Internet. This guide shows you how to join several DVD video clips together and then rip it to FLV format.
What's FLV?
Flash Video, also known as FLV, is a container file format used to deliver video over the Internet using Adobe Flash Player. Flash Video content can also be embedded within SWF files. Originally developed by Macromedia, FLV is now the most widely used online video format and is used by online video websites such as YouTube.
Step 1: Download and install DVD Ripper
The first step you should do is download AnyMP4 DVD Ripper from our product webpage. After downloading the software, you must install it to your PC.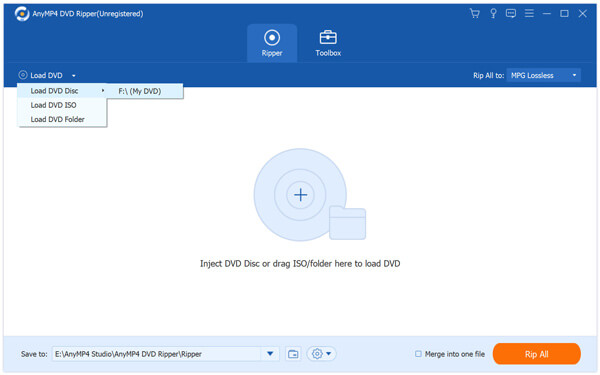 Step 2: Load source DVD video clips
You can select "File > Load DVD Disc" or click the "Load Disc" button to add your source DVD video. The "Load DVD Folder" button allows you to add several DVD videos at one time.
Step 3: Merge DVD video clips into one single file
You can find the "Merge" button the "File Name" list. Select the DVD video clips you need to merge and click this button. After finishing this process, you can get one single DVD file.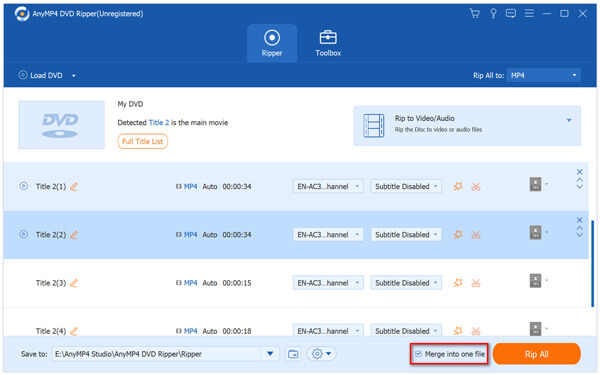 Step 4: Select FLV format
Click the "Profile" drop-down list to select FLV format. If you have problems finding it, you can just input "FLV" in the text area below and the software will find your needed FLV format.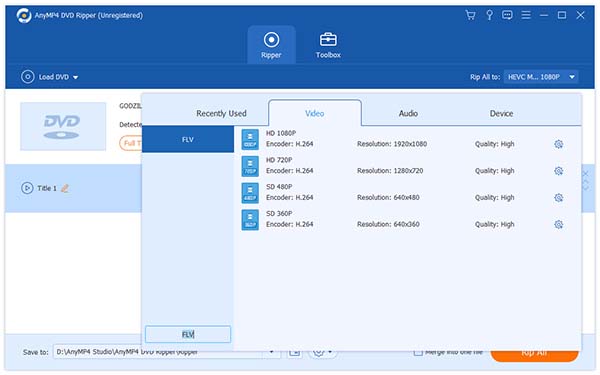 Step 5: Conduct video effect customization
AnyMP4 DVD Ripper provides a collection of versatile editing tools for you to conduct further customization. You can use them to trim video length, crop video frame, merge video clips together, add watermarks as well as adjust Video Brightness, Contrast, Hue and Saturation.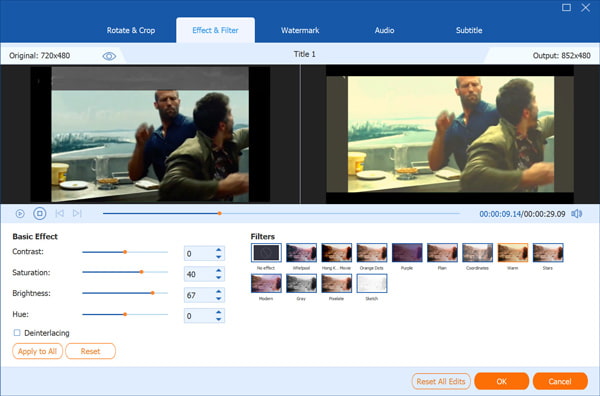 In order to make the video suitable for the change of DPI, you can utilize the editing tools to adjust output settings. You are allowed to adjust Video Encoder, Resolution, Bitrate, Frame Rate and Aspect Ratio. Audio Encoder, Channels, Sample Rate and Audio Bitrate are also adjustable.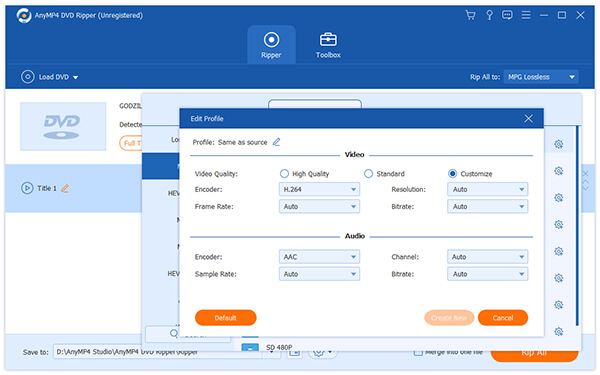 Step 6: Select your preferred audio track and subtitle
Not satisfied with the original audio track and subtitle of the video? Use AnyMP4 DVD Ripper to choose your preferred audio track and subtitle before the ripping if they are available.

Step 7: Rip DVD to FLV format
Click the "Convert" button to rip DVD to FLV format.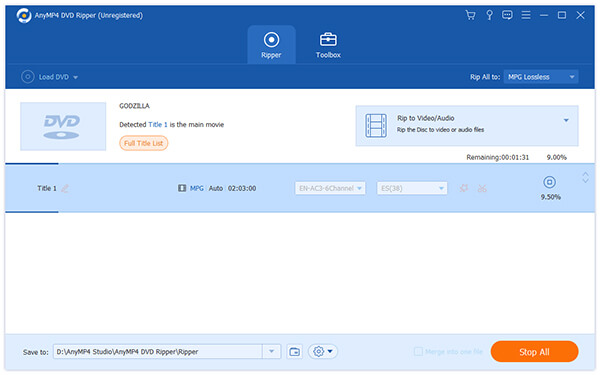 When the progress bar reaches 100%, you'll get your needed FLV file. Feel free to upload it online and share it with the world!