How to Copy Blu-ray to AVI on computer and play it with Windows Media Player?
Blu ray disc is the new type of storage disc, which has the capability of storing 5 larger data than traditional DVD disc. BD is usually short for Blu-ray disc, which can store high-definition video with 720p/1080p and be supported by hundreds of world leading consumer electronics, personal computer, recording media, video game and music companies. Many users want to copy the videos from Blu-ray to computer and then play the videos with common video player.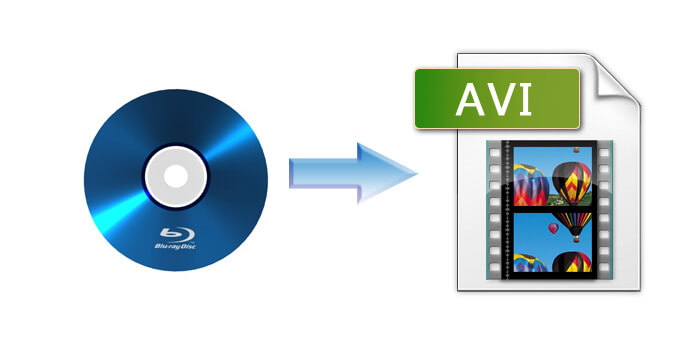 AVI is the best video format
Firstly, AVI is short for Audio Video Interleaved (also Audio Video Interleave), which is the multimedia container format supported by all well known Video Players and many digital devices, like Windows system native Media Player and Xbox developed by Microsoft. Thus you can convert Blu-ray to AVI and watch it with WMP easily. Secondly, AVI has the special advantage, which supports multiple streaming audio and video formats yet are seldom used.
AVI includes HD AVI and Lossless AVI
AVI file container stores different video and audio codes like DivX, Xvid, 3vix and H.264 compression code, which makes it look the same on the "outside", but completely different on the "inside". As all Blu-ray movies are HD movies, you'd better convert the movies to HD AVI or Lossless AVI. It is certain that you can convert the movies into SD AVI videos to reduce the file size greatly and save storage space for you, if you are only willing to play these movies on your portable devices. Lossless AVI file usually has uncompressed original video image shot by the digital video camera or recorded by original film footage, owning large file size. HD AVI refers to the high definition video with 720p or 1080p, and can use the video encoder such as H.264, DivX, Xvid, and more. But I highly recommend H.264 encoder, as it can compress the videos into the best file ratio to save your storage space on the promise of guaranteeing the video quality. If you are a Windows user with the requested NVIDIA or ATI graphics card installed on your computer, you can choose a Blu-ray to AVI software with the function of CUDA acceleration and the conversion speed can enhance more than 10 times.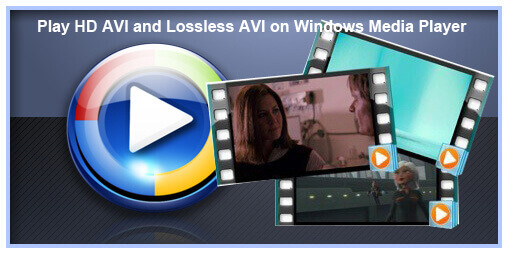 Xbox, the world's famous game console, and QuickTime Player, Apple's pride, support AVI video
Xbox is the game console released by Microsoft, which also supports to play AVI video with DivX/Xvid compression code. If you are an Xbox zealot, it would be better to play DivX and Xvid AVI video. For Mac users, QuickTime Player can support to play AVI video with specific compression code, checking which audio/video compression code of AVI file is compatible with it, and popping up any prompt when the code is not used by it. Many third-party QuickTime components are available to extend QuickTime to import or play other popular and specialized media formats using codec components: QuickTime components. Besides, other popular digital devices and game consoles that support AVI file are PSP, PS3, BlackBerry, Wii, Nokia, Sansa, Archos and more. Now let's know something about the powerful software.
Why choose AnyMP4 Blu-ray Ripper?
It is the fantastic and easy-to-use Blu-ray to AVI Converter software, lets you convert any protected and unprotected Blu-ray disc to AVI video for playback on Windows Media Player, QuickTime Player, and even rip BD movie to AVI 3D video to play on (Samsung Smart TV, Sony Bravia, Panasonic Viera, etc.) without any quality loss. The most glitter feature is that it supports any AVI format within different video codecs. But the most exciting one is that it highly supports H.264 codec as well as the coding technique of Two Pass, which can balance the quality and size of your output video but perhaps with a bit longer time. Besides, it provides you multiple editing features and other practical functions like snapshot, and "built-in" player (It lets you preview source Blu-ray movie). At last, this software totally supports CUDA acceleration and even NVIDIA or ATI graphics card. Please don't hesitate any more, and hurry to download this software. It will bring more surprise as well as incredible video quality and ultrafast experience.

Load the Blu-ray disc to the program
Download and install this program, and then open the main interface. Select "File > Load Blu-ray Disc" or click the "Load Disc" button on the toolbar to load Blu-ray Disc to the software. After a few minutes, it completes the whole Blu-ray disc analyzing and loading, and then selects the longest playlist to preview in the "built-in" player right on the main interface.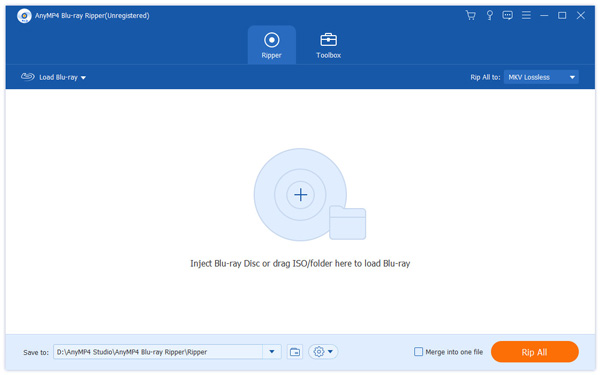 Select the suitable output AVI format
Click the "Profile" drop-down list and input the word "AVI" to the quick search box, then the software will automatically show you the AVI column, and allows you to select the needed AVI format as the output format. To keep the best quality, you can select "HD AVI Video (*.avi)".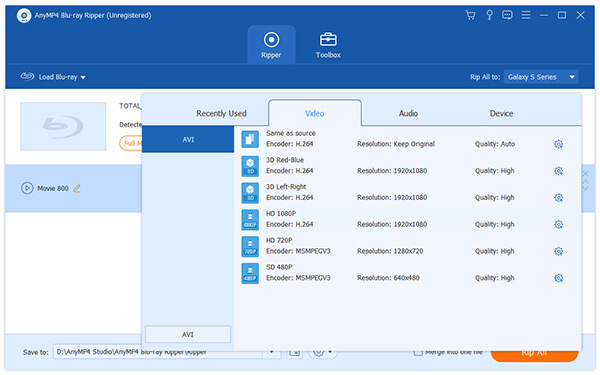 Select output settings
After selecting the format, click "Settings" button and customize advanced audio and video parameters. For instance, you are free to set Video resolution to 1920*1080p (to fit for the wide screen), 30fps, and Audio to AC3, 192kbps, 5.1 channels. Click "OK" to confirm your settings. For Xbox users, you are allowed to choose "Xbox 360 DivX HD Video (*.avi)" or "Xbox 360 Xvid HD Video (*.avi)" as output format.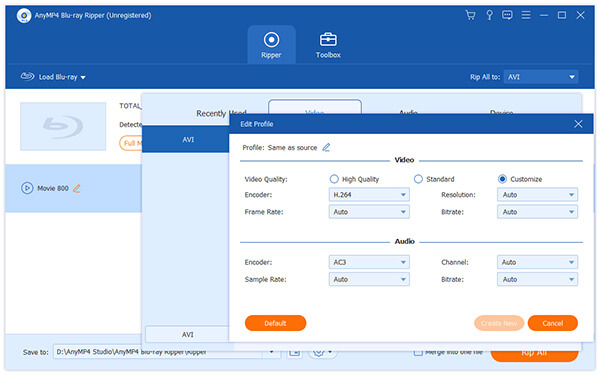 Personalize the video
Click "Edit" button on the toolbar to conduct video customization. In the "Edit" interface, you can define the 3D settings, crop video frame, add text/image watermarks to the video, and adjust Video Brightness, Hue, Contrast, Saturation and Volume.
Note: if you select the 3D AVI format, you are able to set up the output 3D video through 3D effect function. Generally, it is common to use side by side mode, but you are free to select top and bottom mode.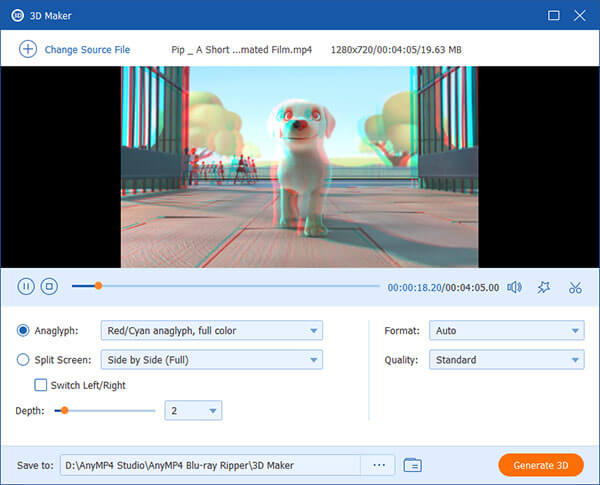 Start Converting
You can start the blu-ray to AVI ripping progress by clicking the "Convert" button. Since movies in the Blu-ray disc are all HD video with at least 20GB and even 50GB, it still needs a long time to complete the conversion even with the CUDA acceleration technique and CPU optimization algorithm. Therefore, if you intend to convert the whole Blu-ray movies, I suggest that you can check the "Shut down computer when conversion completed" after conversion, and then go to run outside or do some shopping or have a snap because this software will finish the remaining work.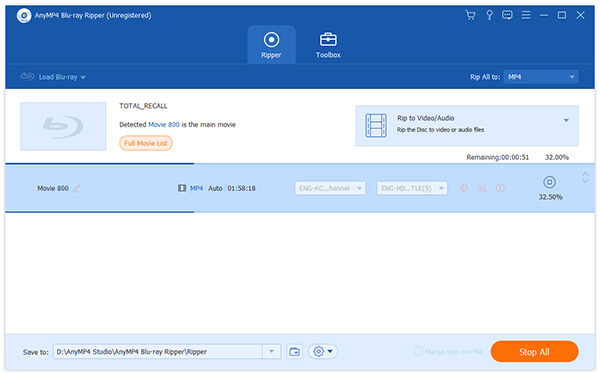 Blu-ray Ripper - $45.00
Rip Blu-ray to 2D/3D video for playback on portable device.

Windows 8/7/Vista/XP

Blu-ray Ripper for Mac