How to Play MP4 on PS4/Xbox One/Plex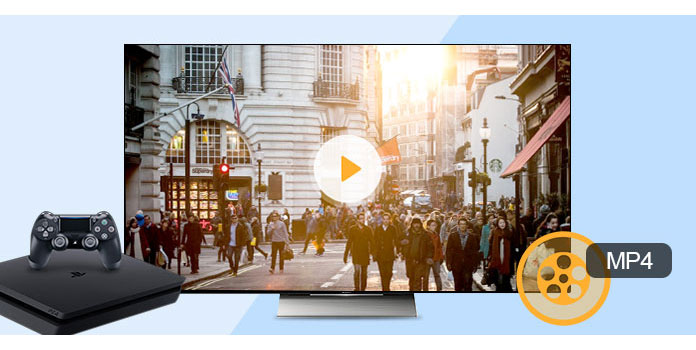 Have you ever faced such a problem: you can't play MP4 on your PS4, or Xbox One, Plex and other devices? Do you know why these devices can't support your MP4 files? If you are confused about this thing, this article can help you solve this question. Keep reading and get the best solution to paly MP4 on PS4, Xbox One or Plex.
Part 1: Can PS4/Xbox One/Plex Play MP4
Can PS4 Play MP4?
Many users have PS4 and like playing MP4 on their PS4. But some of them can't play their favorite MP4 videos with PS4 devices. Therefore, many users have such a question: can PS4 play MP4 videos? The answer is yes and the PS4's Media Player claims that PS4 allows to play MP4 videos. So, why some users fail to do such a thing. The reason shows that it is related to the codecs. Different MP4 files are encoded with different audio and video codecs, some of them are supported by PS4 while others are not. According to PlayStation official website, PS4 device only supports playing MP4 files which are encoded with H.264/MPEG-4 AVC High Profile (AAC LC). If your MP4 files are not encoded with PS4 compatible codecs, your MP4 won't be streamed to PS4 so that you can't play MP4 on PS4.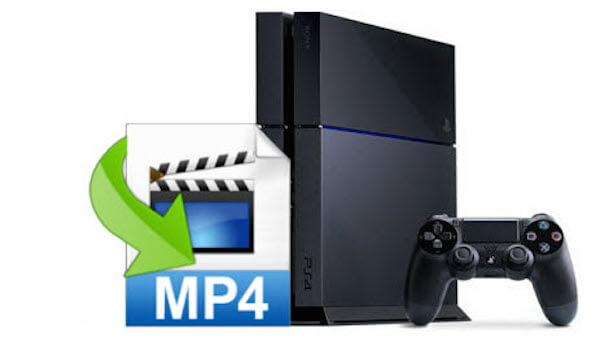 Can Xbox One Play MP4?
Xbox One is a third generation video games console from Microsoft. And it is a complete entertainment hub you can play games, clip your videos, browse photos, chat through some programs, etc. You may face such a situation when you want to play MP4 videos on Xbox One, your Xbox One can't play MP4 videos. Is MP4 not supported by this device? In fact, Xbox One could only play a specific codec encoding MP4 format. In that case, if the codecs of your MP4 video are not supported by your Xbox One, this MP4 file can't be played. And it can be a usual thing to face an incompatibility issue while watching videos.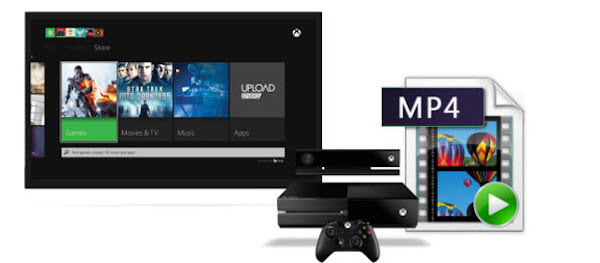 Can Plex Play MP4?
Plex Media Server is a media management program which can take your entire collection of movies, music, and images and then present them in a slick and navigable package. Although it is said that MP4 is supported by Plex, you will find it is difficult to add your MP4 videos to Plex, even it is unable to play your MP4 videos. Actually Plex media player supports all FFmpeg codecs, just like MPEG-2 video codec. Therefore, you can only play the video or audio which is supported by FFmpeg. However, MP4 is a format container with different codecs and some of them can't be detect by Plex. So that Plex can' play MP4 files.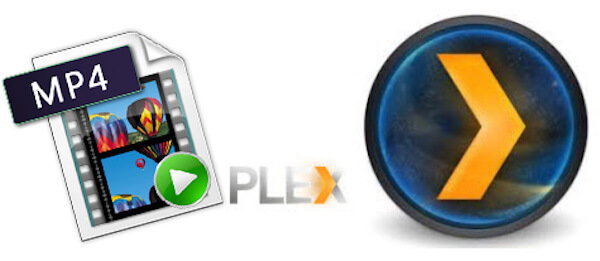 Part 2: The Best Solution to Play MP4 on PS4/Xbox One/Plex
To play MP4 on your PS4, Xbox One or Plex, the most important thing is to convert MP4 file into the formats which are supported by these devices. There is a great converter which is strongly recommended to you. The converter called AnyMP4 Video Converter Ultimate is the best converter you can use to convert 4K/1080p HD videos to MP4, AVI, MOV and other more than 200 formats. And you will enjoy the high converted video quality and the fast speed. You can also regard it as a downloader to help you download online videos from all kinds of video websites. What's more, it also is a ripper you can rip DVD to video like MP4, AVI, WMV and more. As a good editor, it supports you add English and French audio tracks to your movies. In addition, you can also as external subtitles to your videos. You can enhance video quality and edit video effect as well. It also provides two versions, so that both Windows and Mac users can enjoy the powerful functions and wonderful service. In what follows is the detailed steps you can follow to convert MP4 to other supported formats.
Step 1: Download AnyMP4 Video Converter Ultimate
To begin your conversion, the first step you need to do is to find the source to download. Go to the official website to download AnyMP4 Video Converter Ultimate on your computer. And then install it according the installation guide.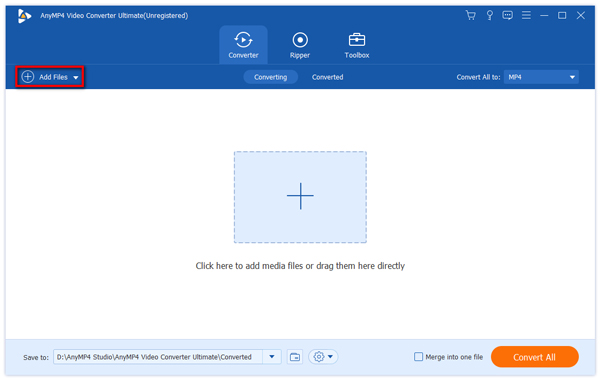 Step 2: Import your MP4 file
Open AnyMP4 Video Converter Ultimate on your computer after you finish the installation. When you see the main interface, you need to click "Add File" button to import your MP4 video you want to convert from your computer.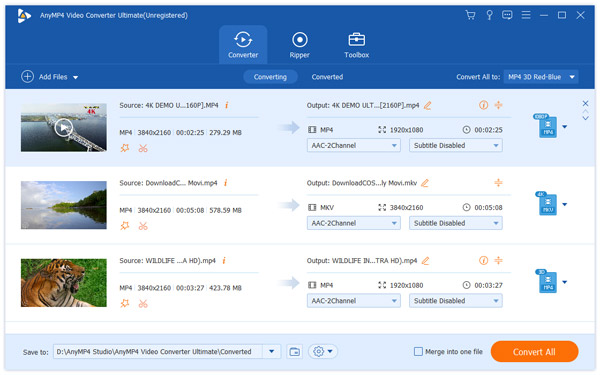 Step 3: Edit your MP4 video
When your MP4 files is imported, you can choose to click on "Edit" button and edit it as you want. In this step, you are allowed to adjust the video effect, rotate, crop video or enhance the quality of the video, even add your unique watermark to your satisfaction.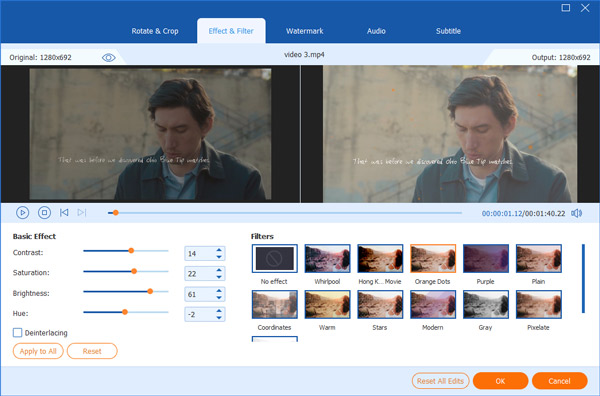 Step 4: Choose output format and folder
Then you should click "Profile" and choose the right format which suits PS4, Xbox One or Plex best. After you choose the output format, you need to click on "Browse" and define the output folder where you want to save your converted videos.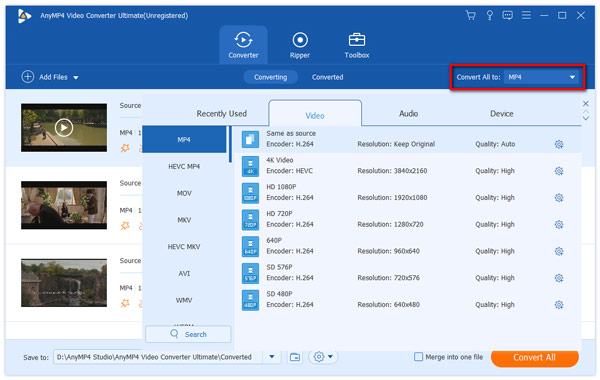 Step 5: Begin to convert MP4
When you have done all things, just click on "Convert" button which is at the bottom of the interface. Be patient and wait for a few minutes, then you can convert your MP4 videos successfully and see your converted files in the folder.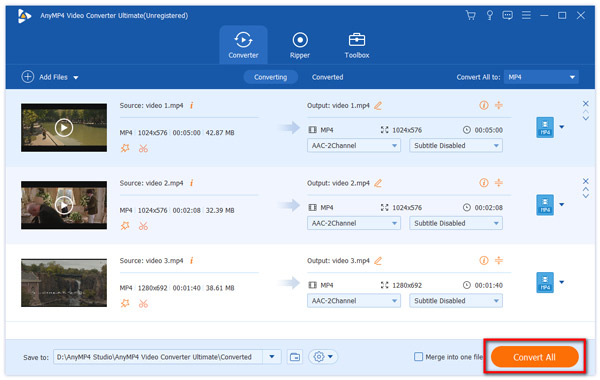 Conclusion
In this article, we recommend the best solution for you to help you solve the problem of playing MP4 on PS4, Xbox One and Plex. When you can't play your MP4 video on these devices, just preview this article and convert your MP4 files into other formats. Hope you can gain something helpful in this article.