AC3 to WAV - How to Convert AC3 to WAV with AC3 to WAV Converter?
Music-lovers think highly of the audio quality, that's why they love CD very much. WAV is an audio format developed by Microsoft to save audio information of Windows. The standardize WAV has the same audio quality with CD, so if CD is not available, you can choose WAV format. While AC3 gets rid of the voice that human's ears are unable to hear, which will make voice distorted.

Want to enjoy excellent audio quality even when you're listening to AC3 audio file? AnyMP4 AC3 to WAV Converter, a professional WAV Converter, will help you to enjoy good-quality audio anytime anywhere. First of all, please download the program. Later, we'll see how to convert AC3 to WAV with the best AC3 to WAV Converter.

Add AC3 files
Click "File" button in the main menu then select "Add Video" button to add the AC3 file you want to convert; or press "Add Video" button directly in the toolbar to add AC3 file. Want to add several audio files at a time? You can click "File" item then choose "Add Folder" option in the drop-down list to add audio files or click the small triangle on "Add Video" button then select "Add Folder" to add AC3 files.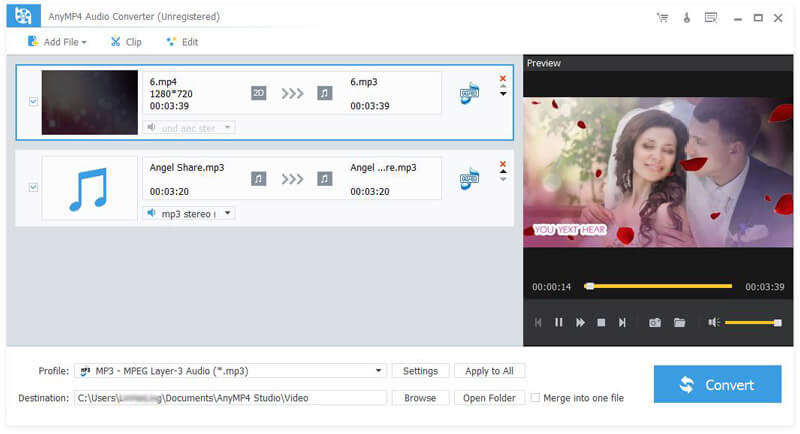 Set WAV as the output format
Click "Profile" then input "WAV" in the quick search box under the drop-down list and all the WAV formats will show up, please choose the one you need; or click "Profile" and select "General Audio > WAV - Waveform Audio(*.wav)". Both are OK.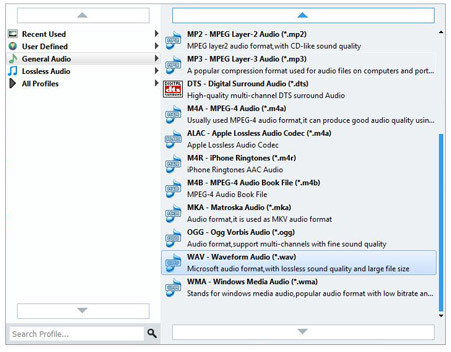 Trim audio files
Music-lovers often just want to extract their most desired part. Have you ever had this trouble? Now AnyMP4 AC3 to WAV Converter can help you to solve this problem by just a few clicks. Dragging the scroll bar to set the start time and end time or input the time you want in the corresponding text box of "Start Time" and "End Time". It's that easy.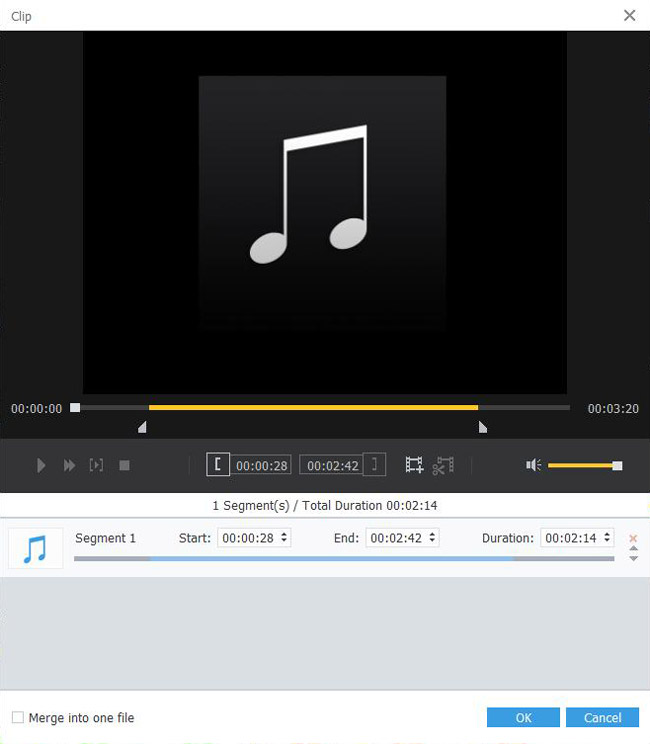 Merge audio files
Want to enjoy your favorite music parts in one file? "Merge" function can make it for you. Please choose two or more audio files that already have been added in the program then click "Merge" button.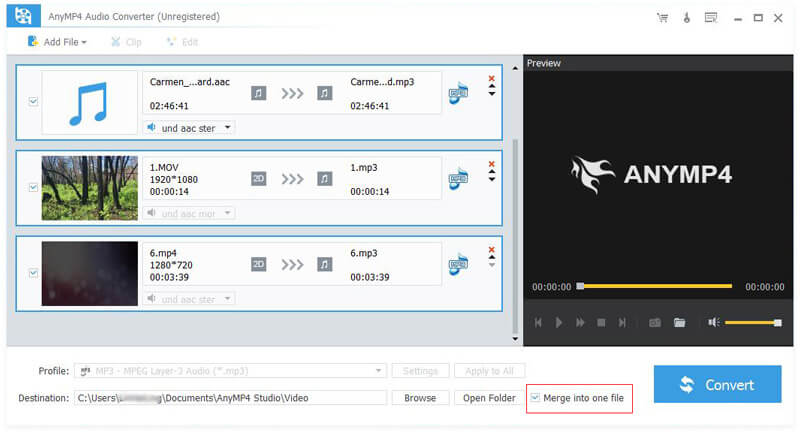 Convert AC3 to WAV
Click "Convert" to start AC3 to WAV conversion. AnyMP4 AC3 to WAV Converter is so powerful that the conversion will be finished with unmatchable speed and excellent audio quality.

Audio Converter - $19.00
Convert any audio to FLAC, MP3, AAC, WAV, etc. for audiophiles

Windows 8/7/Vista/XP

Audio Converter for Mac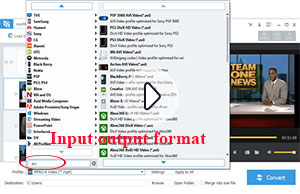 What's AC3?
AC3 is an audio file developed by Dolby Library to provide surround sound audio. At first it was called Dolby Surround Audio Coding-3. In 1997, it's renamed as Dolby Surround Digital, commonly known as Dolby Digital. AC3 was used to encode audio on DVD and HDTV, and late it's also used in other applications, such as TV broadcast and Blu-rays. Dolby Digital AC3 provides the surround sound system which is composed of six channels including left channel, central channel, right channel, and rear left around the track, right around the track and a sub woofer. What's more, every channel has an independent microphone to record on spot, so AC3 rear surround sound track has complete orientation ability.
What's WAV?
Waveform Audio File Format, more commonly known as WAV due to its filename extension, is an audio format developed by Microsoft. It's in line with the RIFF (Resource Interchange File Format). WAV is compatible with Windows, Macintosh, and Linux operating systems. The standardized WAV has the excellent audio quality with CD, that's why it's very popular among music-lovers. However, WAV records the voice itself, so it occupies large storage of hard drive.