PCM to AAC Converter - Easily and rapidly convert PCM to AAC
PCM (Pulse-code modulation) is a method used to digitally represent sampled analog signals. It is the standard form for digital audio in computers and various Blu-ray, DVD and Compact Disc formats, as well as other uses such as digital telephone systems. Some forms of PCM combine signal processing with coding. Older versions of these systems applied the processing in the analog domain as part of the analog-to-digital process; newer implementations do so in the digital domain. These simple techniques have been largely rendered obsolete by modern transform-based audio compression techniques.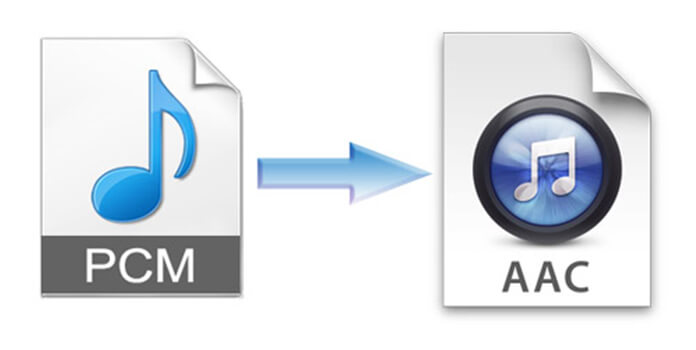 However, PCM audio file can't be supported by Apple device such as iPod touch, iPod nano, iPhone, iPad, and iTunes, and also the QuickTime. How can we do if we receive or download any PCM file? The best solution is to convert PCM to AAC, MP3, and AIFF as you like. AnyMP4 PCM to AAC Converter is the best but easy to use PCM to AAC Converting software, which has the ability to convert PCM to AAC with super easy way and high output quality. This article would show you the steps that how to convert PCM to AAC with the wonderful audio converting tool. First things first, you should download PCM to AAC Converter software here, and then install it on your computer.

Launch the program and add audio file
After installing PCM to AAC Converter software, you can launch the program to open the main interface, and then click "Add Video" button to add PCM audio file to the program. Or you can click "Add Video" drop-down button to select "Add Folder" option, and then load multiple PCM audio files to the program at one time.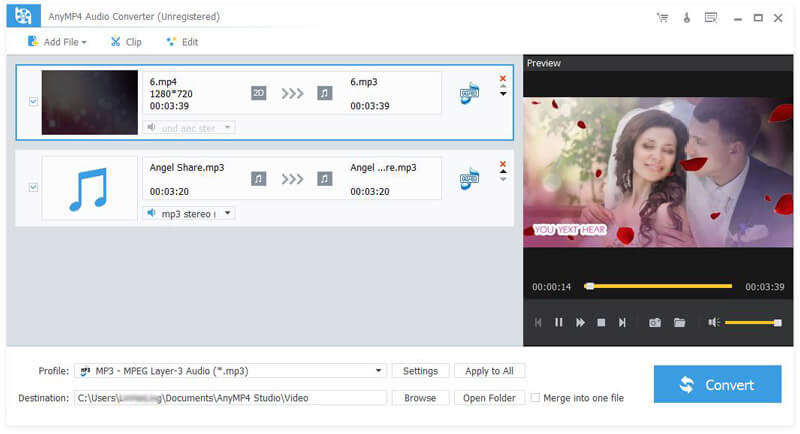 Choose output format and output settings
Click "Profile" button to open the "Profile" list, here you can choose "General Audio" item to select "AAC – Advanced Audio Coding (*.aac)" format as output format. Or you can click "Settings" button to open the "Profile Settings" window and then choose the output format as you like, also you can adjust the audio settings like "Encoder, Audio Bitrate, Sample Rate, and Channels" according to yourself.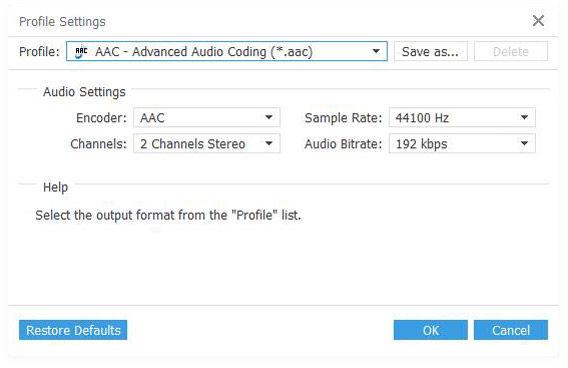 Merge audio files into one
Of course, AnyMP4 PCM to AAC Converter allows you to join the audio clips into one file. Select the audio files you want to merge in the audio area list by pressing "Ctrl" button, and click "Merge" button to join them together. After conversion, they would be merged into a new single file.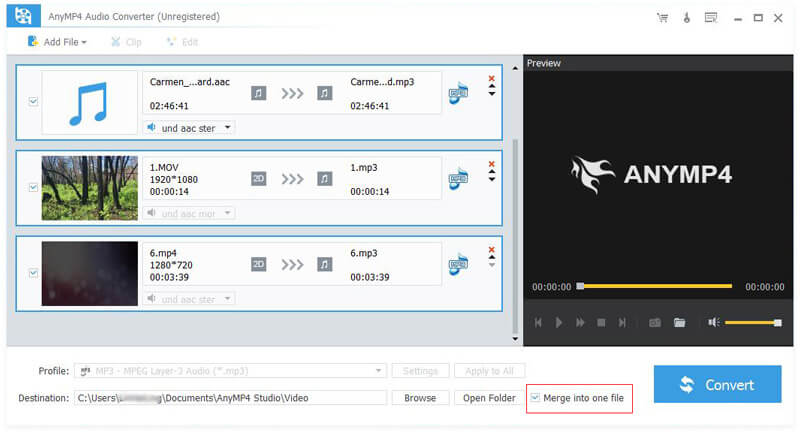 Convert PCM to AAC
Click "Convert" button and the program would enter the conversion process, it will show the converted number and process, also you can "stop" or "pause" the conversion, in a short while, and the PCM to WAV conversion would be finished.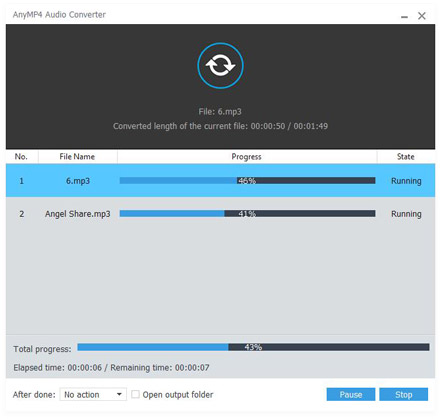 Audio Converter - $19.00
Convert any audio to FLAC, MP3, AAC, WAV, etc. for audiophiles

Windows 8/7/Vista/XP

Audio Converter for Mac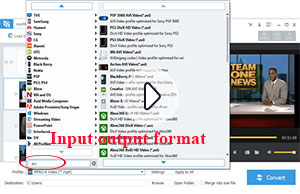 What is AAC?
AAC, Advanced Audio Coding, is a technique for compressing digital audio files. Officially part of the MPEG-4 standard, it is most widely used to create small digital audio files. AAC is a lossy algorithm, meaning the original digital audio cannot be recreated from the compressed bits alone. In terms of audio fidelity, however, there is no loss of data if the compressed audio is properly encoded. It is capable of handling much higher and lower frequencies of sound, provides up to 48 channels of audio, and allows the creation of low-latency audio necessary for two-way communication.