What's Glass-Free 3D?
Since the emergence of Avatar 3D in 2009, 3D video has successfully become practical. Its stunning video quality can make full use of the special effect of the movie and bring viewers unforgettable visual experience. More and more film producing companies adopt 3D technology to enhance movie quality and attract more viewers.
What's Glasses-Free 3D?
In 3D movie theatres viewers must wear special 3D glasses in order to enjoy 3D movies. Glasses-free 3D or glasses-less 3D is a kind of Autostereoscopy technology whose purpose is to release 3D movie viewers from certain headgear or glasses and enable them to enjoy 3D stereoscopy video without limitation. The purpose of this technology is to split a picture into two parts for each eye, and create an illusional 3D effect. There are currently two major ways of displaying glasses-free 3D, which are Parallax Barrier and Lenticular Display.
Parallax Barrier technology is developed and commercialized by Sharp. The parallax barrier is placed in front of a normal LCD, which consists of a layer of material with a set of tiny precision slits. It enables each eye to see a different set of pixels, and create an artificial sense of depth through parallax. Although this technology can bring viewers 3D visual experience, it has such disadvantages as low brightness, limited definition and viewing angle, for which the viewer must be positioned in a well defined spot in order to enjoy the 3D video.
Lenticular Lens is a more sophisticated technology. It consists of a LCD and a layer of lenticular lens in front of it, which can project any pixel to different directions, and create different picture for each eye. Lenticular Lens possesses higher brightness and video quality than that of Parallax Barrier.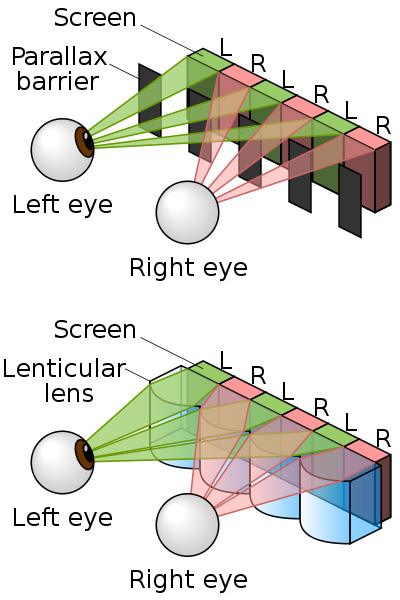 Compared with these two technologies, the newest Multi-layer Display technology also possesses excellent performance. MLD consists of two layers of LCD that grants viewers new 3D viewing experience with high video quality, high resolution and unlimited viewing angle.
Mobile devices that possess Glasses-Free 3D technology
With this amazing glasses-free 3D technology, you can enjoy 3D movies without wearing stupid-looking 3D glasses. This technology has already been used on many portable devices such as smartphones, laptops, and 3D viewers.
There are several kinds of glasses-free 3D smartphones on the market such as HTC Evo 3D, Sharp LYNX 3D SH-03C, Sharp SH8158U, LG Optimus 3D and LG P920, a glasses-free 3D laptop from Toshiba, Qosmio F570, a glasses-free 3D viewer, Fujifilm FinePix REAL 3D V1.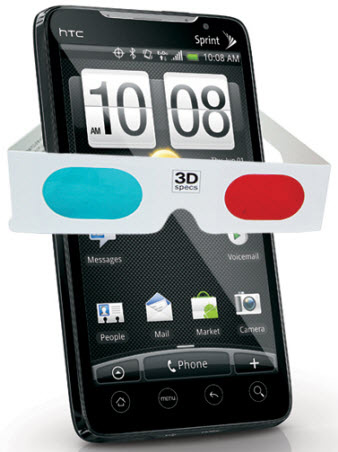 The coolest part of glasses-free 3D smartphone is that it not only functions as an advanced cellphone, but possesses incredible 3D capabilities that can help you create 3D movies and pictures. It can play 3D videos with stunning effect and precision. Also, 3DS, the newest professional mobile game console commercialized by Nintendo, is equipped with glasses-free technologies and can bring you unforgettable 3D game experience.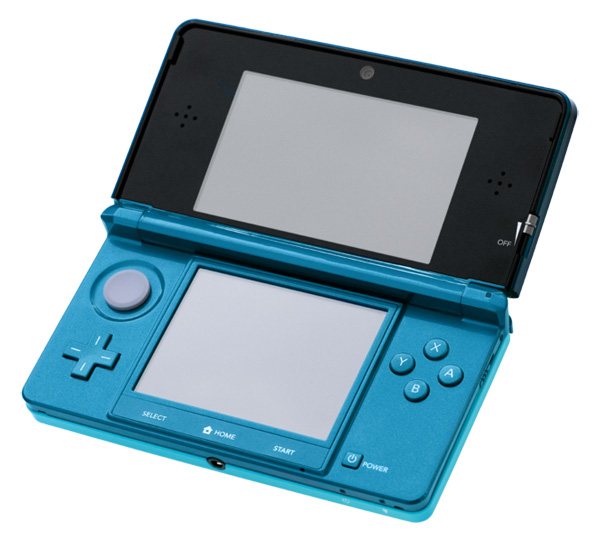 Home Glasses-Free 3D devices
Not only in the mobile device market, glasses-free 3D technology is also widely applied on home devices such as glasses-free PCs, TV sets and projectors. Toshiba recently announced the first glasses-free 3D television named Toshiba 55ZL2, which possesses a 55-inch huge screen, to be unveiled in the next several months. Sony and Toshiba are now busy developing practical glasses-free 3D projectors that can display 3D movies with a large screen.