The New Features of iPhone 6
Many forecast photos about iPhone 6 appear on the Web and attract a large amount of Apple fans' eyes. There are a lot of challenges for the next generation iPhone compared with iPhone 5s and iPhone 5c simple updates to previous models.
Different screen size from former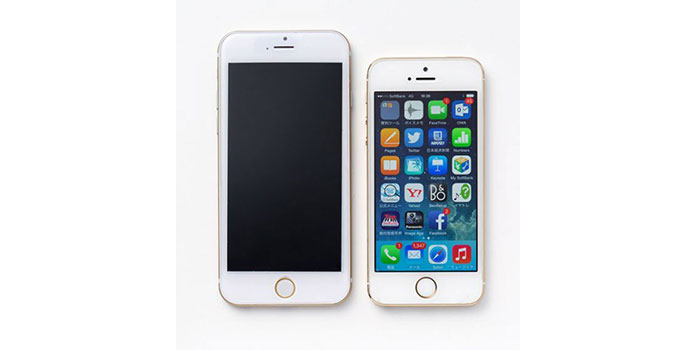 The latest rumors indicate Apple may release a bigger-screened iPhone 6 with a 4.7-inch iPhone coming out towards the end of the third quarter and a lager one 5.5-inch will release late in the fourth quarter. The two models are larger than 4-inches screen of iPhone 5s/5c.
Material
We know that the iPhone 5c was made of plastic. So, what kind of materials will be used on next iPhone? Will the new iPhone comes in multiple colors, too? With a metal body, Apple will then take some of the design cues from the iPhone 5c, including the curved edges, and the same speaker and microphone holes in the bottom of the handset.
Rumors of Release date
Although, we haven't knew the exactly iPhone 6 release date, but we can make sure one thing is that it will be release in 2014. One of the sheet shows other generations of iPhone release date. iPhone 4S is released in Oct, 2011, iPhone 5 is released in Sept, 2012, and iPhone 5s/5c are released in Sept, 2013. According to this, iPhone 6 probably comes out in fall of 2014.
What's new in the iPhone 6?
Apple fans learn about Apple's iPhone 6 will be the most popular Smartphone applets, which has a larger screen, built-in dental floss dispenser, a battery that lasts 12 hours and so on. Apple has no problem with components for the new iPhone 6, which means Apple can easily meet the increased demand for users. New iPhone 6 will most likely get 2 GB of RAM, an 8-megapixel primary and 2-megapixel front-facing camera, as well as 16, 32, 64 GB of memory for data storage.
Predict the next generation of iPhone price
Apart from these functions, we all care about the new iPhone 6 price. We guess it won't be cheap. As we know, iPhone 6 maybe in larger screen, there's a good chance to increase the price. One analyst even goes as far as predicting that compared to the 4 inches iPhone 5s, Apple will hike up a $50 to $100 premium for a larger iPhone 6.
Before iPhone 6 release, we will continue to update it when new rumors exposed.