iPhone 6 vs Samsung S5: Comparisons on Size, Design and Display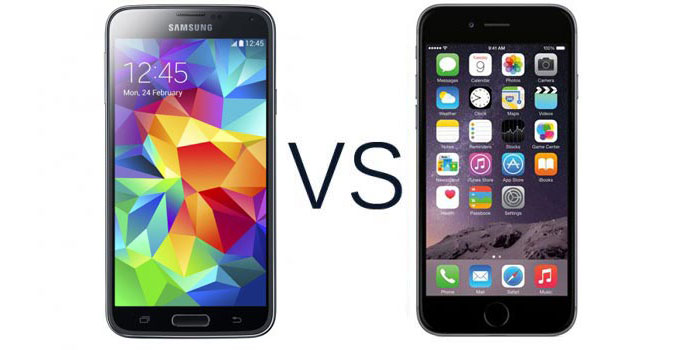 Nearly three months after the release of Samsung S5, we can now have a less hollow comparison between the two world smartphone poles-Samsung of Android and iPhone of iOS. Though everything around this unveiled new star is something called rumor, we are still going to check it all out to get a working impression of how things could stack up.
Based on some more reliable information from insiders like Ming Chi-Kuo, the KGI Securities analyst, who has a very good track record when it comes to correctly predicting upcoming Apple product lines, we will give some overall comparisons between iPhone 6 and Samsung S5 on size, design and display.
iPhone vs Samsung S5: Size
Overall, the size of the iPhone 6 is predicted to be 4.7in at the smaller end, also the increased size of the iPhone 6 explains why the dummy units have power buttons on the right side, rather than on top, as such button placement would make one-handed operation much easier. On the other hand, the Android Samsung has a 5.1-inch display, which is obviously bigger than that of the iPhone 6 if the iOS device is finalized to be 4.7 inch.
iPhone vs Samsung S5: Design
In terms of design, the Samsung Galaxy S5 does not carry out a revolutionary leap for the brand, which is almost on the contrary of the rumors before its release. There is not much expanded screen, and the bodywork just expands a little in all direction. The slightly squarer corners probably trying to catch up with some iPhone style also end up in remaining the very rounded-off shape at large. Metallic build? Never comes! What eventually come are the plastic surround with a ridged texture and the back panel with a matte finish and dimpled texture.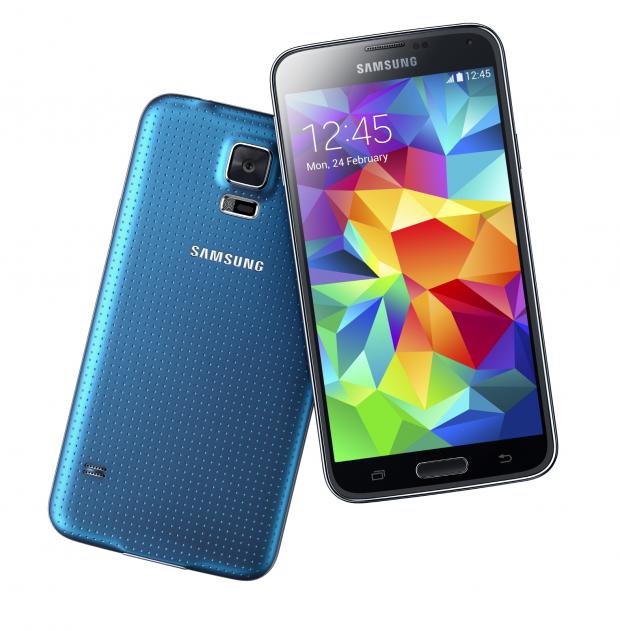 Prevailing rumors around the iPhone 6 claim that it will be the largest iPhone yet in order to accommodate a bigger 4.7-inch or 5-inch full HD 1080p display panel.
iPhone 6 may also follow the move that Samsung has done with its recent flagships, squeezing a larger display into a body that's nearly the same size as their predecessors.
iPhone vs Samsung S5: Display
As to the display, as Apple was said to have filed a couple of patents, one referring to "quantum dot" displays presenting richer and more natural color, the other pointing to a wrap-around Sapphire Glass "tube" design which could make interacting with the iPhone 6 a 360-degree affair. Talk of Sapphire goes on increasing, suggesting the super-strong material will clad the front of iPhone 6. Rumors also suggest that Apple has come up with a way of inserting solar panel into the Sapphire display to charge the battery. Some whispers even say Apple would have Sapphire on its prototype. But taking the cost and Apple's Sapphire investment figures into account, we won't expect a whole Sapphire prototype, but maybe Sapphire camera lens cover and TouchID button cover.
Samsung's display remains Super AMOLED with a full HD 1920x1080 pixel resolution delivering great colour, brightness and contrast.
Well, those are what we have visually observed, the comparisons between iPhone 6 and Samsung S5. iPhone 6 vs Samsung S5, this is a no lose game.